Flying Arts Alliance Inc. is a not-for-profit arts and cultural development organisation providing support and services to artists, educators, students, young people and communities all around the State. To remain viable the Association relies on a broad mix of revenue streams, including the support of benefactors and donors to help it maintain and optimum level and standard of services. The association currently operates two fundraising programs; the Art for Life Giving Fund and Flying Squad.
Art for Life Giving Fund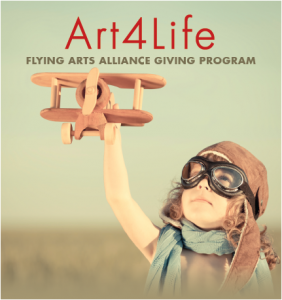 Flying Arts is committed to promoting the appreciation and practice of the visual and media arts as a lifetime interest or career; especially in areas disadvantaged by distance and socio/economic isolation. Research shows that positive arts experiences early in life promote a lifetime of engagement and the range of personal, professional and community values that this involvement brings.  For 45 years, this iconic not-for-profit association has played a significant role enriching communities throughout the state. Many past program participants have become celebrated artists, art educators, and cultural leaders within their own communities. You can help Flying Arts to deliver its services by contributing to the
Art for Life Giving Fund
.
Contributions to the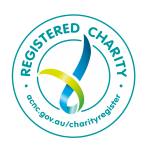 Public Fund are tax deductible
and will directly support programs and activities in schools and communities in regional and remote areas. To donate, complete our
Art for Life contribution form
. All donations will be recognised and receipted. You can make a gift by using or credit card
or
your Pay Pal account. Alternatively, call the office on 07 3216 1322 for EFT details.
Art for Life Giving Fund Donors 2015
Flying Arts Alliance would like to thank those who have generously donated to the Art for Life Giving Fund. Donors for 2015 include:
Gainsdale Pty Ltd
Tim Fairfax Family Foundation
Wayne Kratzmann
Geoff Booth
Flying Arts Flying Squad

Alternatively you may wish to directly support our work with young people and education by joining the Flying Arts Flying Squad. By choosing a crew position and making a small donation you can help us to continue to deliver high quality arts services to students, teachers and young people in regional and remote areas. To join the Flying Squad go to flyingsquad.org.au. Donations are tax deductible and all crew members are acknowledged in the online Crew List. Flying Arts Alliance is listed in the Registration of Cultural Organisations, and has Deductible Gift Recipient and Tax Charity Concession status. All donation above $2 are tax deductible.