Flying Arts offers a diverse range of professional development opportunities for Artists + Artsworkers, Young Artists and Educators. The Queensland Regional Art Awards and a number of Brisbane and Touring Exhibitions also fill out the scheduled program.
View the full Scheduled Program
Featured Exhibition
Colours of Queensland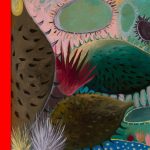 1 Mar – 19 Mar Regional Queensland artists explore what brings colour, vibrancy and life to their local community or region, drawing on personal experiences and observations.