Grounded, the seventh exhibition in Judith Parrott's Place Matters series, presents the outcome of two residencies; one in the Gaelic speaking Outer Hebrides of Scotland and the other with the Australian Aboriginal nations of the Central Australian desert and the plains of Western Queensland.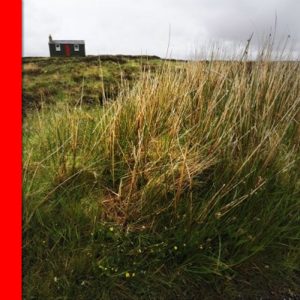 Grounded features photography, sound, audiovisual, language and prose; with inspiration drawn from landscape and stories shared by the local people. Judith's artistic interpretation addresses issues surrounding connection to land, language, and each other for environmental and personal wellbeing.
The exhibition leads us on a journey from windswept, flower-filled Machair and surging seas to gently rolling sandhills mapped by Songlines and The Dreaming. On both sides of the world, loss of land and suppression of language caused a breakdown of cultural identity still evident today. Pride in cultural heritage and a deep connection to the land and its spirituality, surface as the force behind the resilience and strength that have kept the cultures alive.
---
"The powerful photographic images in Grounded instantly connect to the viewer communicating a universal message that place does indeed matter to our sense of identity", she said. "Flying Arts is proud to present Parrott's exhibition that, like the Olympic torch, started its journey on the other side of the world to now be shown in regional Queensland"
-Kerryanne Farrer EO, Flying Arts
---
Current Touring Dates
---
Tour Dates Available 
March – June 2018
---