The Regional Arts Fund is an ongoing program that provides approximately 3.6 million dollars per year to support artists and communities in regional and remote areas. The Regional Arts Fund is part of the Australian Government's Arts and Cultural Development Program that supports participation in, and access to, Australia's arts and culture through developing and supporting cultural expression.
The Regional Arts Fund is managed by Regional Arts Australia on behalf of the Australian Government and administrated by Flying Arts in Queensland. To learn more, visit the Flying Arts Website here.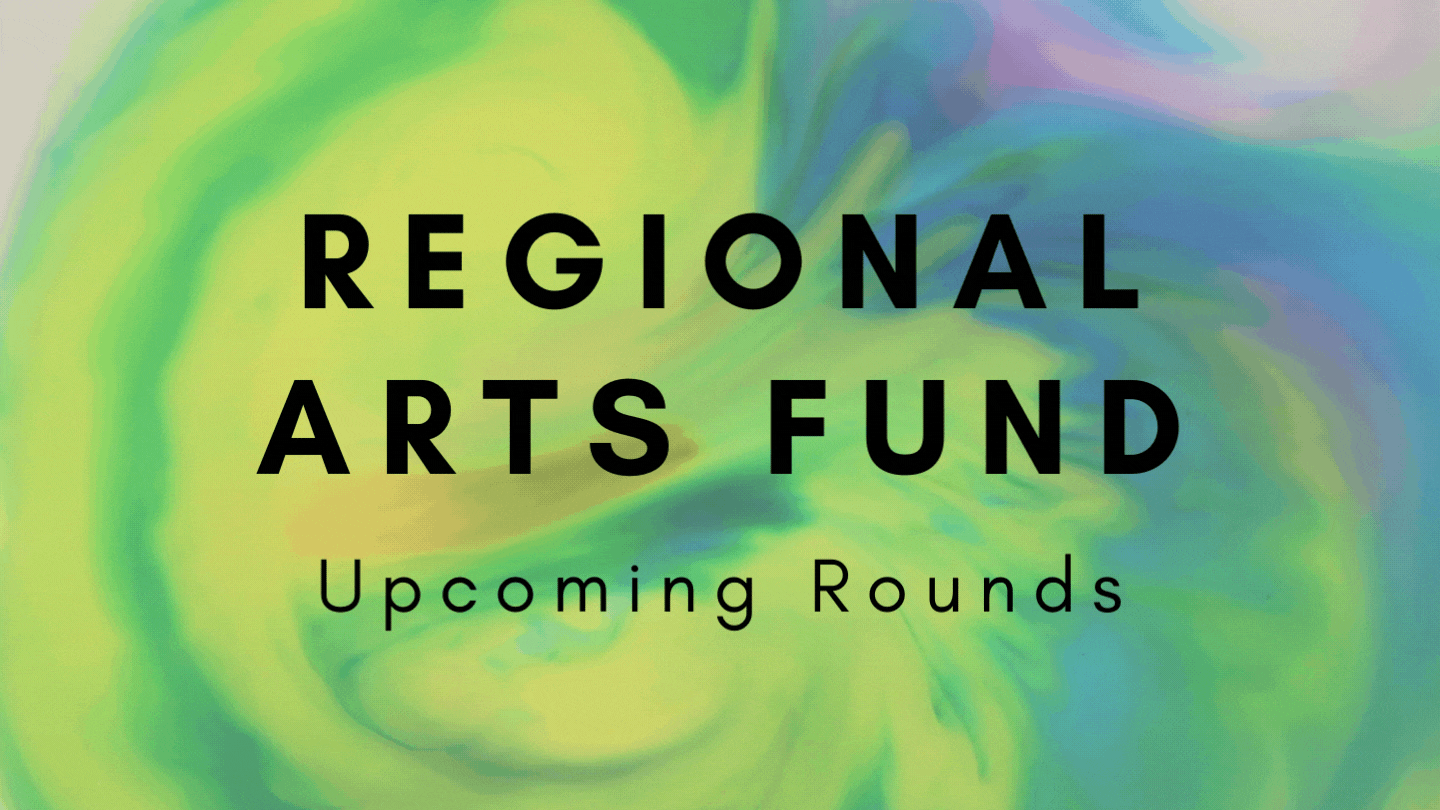 Regional Arts Fund Quick Response Grants - August 2022 Round
Quick Response Grants are intended to assist regional artists, arts organisations, and communities to take up professional or skills development, or small project opportunities, and aim to support small arts or cultural projects that cannot be funded by other means because of their nature or timing.
The August Quick Response Grant round is now open for applications and closes 11:59pm 31 August 2022. All applicants will be notified of decisions by Thursday 8 September 2022.
Successful Quick Response Grant recipients from the June 2022 round can be found here.
Regional Arts Fund Project Grants
The Project Grants stream supports applications which benefit the community, increase access and participation, and/or provide direct benefits to artists/arts workers. Project Grants provide major funding for high-quality arts projects benefiting regional or remote artists, arts workers, audiences, and communities.
Round 2 of the 2022 RAF Project Grants - NOW OPEN
Round 2 of the RAF Project Grants is now open for applications. Round 2 closes at 11:59pm on 16 August 2022.
Regional Arts Fund Support Materials and Resources
Regional Arts Fund resources including Guidelines, Eligibility Notes, Frequently Asked Questions and Application Resources can be accessed here.
Flying Arts Alliance Get the Grant Webinar is available here.
To see a list of past recipients of the Regional Arts Fund, click here.
If you have any questions about Regional Arts Fund grants, please contact the Flying Arts RAF Team on (07) 3216 1322, or email Nate at raf@flyingarts.org.au
2022 National Cultural Policy Development

The Australian Government has opened consultations for the development of a National Cultural Policy. This is an important opportunity for all involved or interested in our arts, entertainment, and cultural sector to have their say on cultural policy relevant and best suited to our contemporary and changing community.

We encourage you to take this opportunity to have your say on the future of arts and culture in Australia.

Submissions for National Cultural Policy will close on August 22.

Image: Canva

2022 National Regional Arts Fellowships

The National Regional Arts Fellowships Program is an investment in the development of artistic and creative practice. The program is contemporary, flexible and relevant to artists practicing, working and living in regional, rural and remote Australia. It is designed as an applicant-led approach, addressing the needs of the individual in that time and place; offering a guaranteed income (for a short period) for an artist/ practitioner to develop their work, skills and networks or research.


An online information session will be held on Thursday 11 August 2022. Applications open 1 September 2022.

Image: Canva
2022 Regional Scribes

Regional Scribes is an online program for 18-24 year olds in any stage of their writing and storytelling journeys to overcome the vastness of space and isolation by coming together virtually with like minded peers across the country.

Applications open in November 2022.

Global Professional Development Award

Are you an Australian songwriter or producer? Do you want to undertake professional development in the United States?

Applications are now open for the American Australian Association - APRA AMCOS Global Professional Development Award! The Award offers financial assistance to emerging or mid-career Australian artists, songwriters, and producers to undertake career development in the United States. You must be an APRA AMCOS member to apply.

Applications close 30 September.
Gallery and Museum Achievement Awards

The Gallery and Museum Achievement Awards (GAMAA) are presented by Museums & Galleries Queensland to honour the achievements of individuals and organisations in striving towards excellence.


Nominations for the 2022 GAMAA close at 5:00 pm on Wednesday, 17 August 2022.

Image: Canva

Regional Arts Fund Application Resources Kit

This document contains links to helpful grant writing resources.

Image: Canva
<![if !vml]><![endif]>

DESIGN A NATIONAL SONGWRITING PROGRAM

Accessible Arts, Arts Access Victoria and APRA AMCOS have recently received funding from Australia Council for the Arts to develop a national songwriting and music industry program for songwriters with disability or who are d/Deaf.

EOIs are open for musicians with disability or who are d/Deaf to design the program. The design process will be a safe, supportive and inclusive environment for all. Being part of this process will provide industry experience. Participants will also be influencing the future of the music industry. This is a paid opportunity.

What we wish we'd known when we started working in the arts

Artists and arts workers from across the country offer up advice for their younger selves regarding the things they wish they'd known at the start of their arts sector careers.


Article: ArtsHub. Image: Shutterstock
Creative Curating

11 August, 10am to 12pm, Your computer

What does it take to 'curate'? How can you make the most of your artworks, art collection or art space? How can you connect history and creativity with a local audience?

In this webinar, esteemed curator and writer Naomi Evans will explore what it means to curate an exhibition in a Queensland context. Focussing on small art galleries and local government spaces, Naomi will help participants understand the strengths of a diverse art collection or practice, learn approaches to planning and curating thematically, and break down strategies for community engagement.

Banner image: Installation view of Dark Rooms: Women directing the lens 1978-1998, curated by Naomi Evans, Griffith University Art Museum, Brisbane, Australia, 2018. Photo: Carl Warner.

Art as Lens: Using typography, narratives and nostalgia

14 August, 10am to 4pm,

Queensland College of Art - 226 Grey Street

Take a look through the lens of celebrated Brisbane artist Martin Smith and explore the professional application of his artistic practice in photography and photomedia.

In his work, Martin employs photography, typography and storytelling to consider how language and modes of representation are used to express and interpret personal experience. He works with concepts like nostalgia, narrative and identity, playing with personal and contemporary contexts by drawing on his experience and speaking to universal understandings.

This workshop is relevant to arts educators, artists and arts workers. It also includes direct links to the Visual Arts Senior Syllabus, providing teachers with ideas and scaffolding for delivering Unit 1, Art as Lens.
Our Globalised World: Exploring diaspora through art practice

18 August, 3:30 pm - 4:45 pm, Your computer

Hear Eugenia Lim discuss her video, installation and participatory performance based art practice and recent projects on globalisation, diaspora and identity.

This webinar is suitable for visual art educators, and people interested in the intersection of art, globalisation and national identities. This webinar links to the Cross-Curriculum priority of 'Asia and Australia's Engagement with Asia'.

Digital Art & the Climate Crisis

1 September, 3:30pm to 4:45pm, Your computer

In this webinar, join Rachel O'Reilly as she discusses her practice as a settler artist, writer, curator and Phd candidate at Goldsmith's Centre for Research Architecture. Rachel will discuss her research project The Gas Imaginary (2013-2021), which used poetry, drawing, installation and moving image media to explore the difference of unconventional fossil gas (fracking) from colonial modern mining regimes. The final work, a feature-length installation INFRACTIONS (2019) platformed Indigenous cultural workers perspectives on fracking in Queensland and the Northern Territory and toured nationally in 2020-21.
<![if !vml]><![endif]>

Get the Grant with Nathaniel Andrew

In this webinar Flying Arts' Regional Arts Fund Lead, Nathaniel Andrew discusses the national cultural funding landscape of 2022, answering your Frequently Asked Questions about the RAF Community Project Grant and Quick Response Grant schemes. Nathaniel will speak to the context of the fund, what RAF aims to support and strategies for navigating competitive arts funding in 2022.
<![if !vml]><![endif]>

Understanding Art Awards with Madeline Brewer

The Queensland Regional Art Awards (QRAA) is back for 2022! In this Webinar, Madeline Brewer, Flying Arts' Program Team Lead and coordinator of the 2022 QRAA, discusses generally the context of visual art awards in Australia, the history of QRAA and tips for a stand out entry. Throughout the session you will have the opportunity to ask questions about the T&Cs and advice for responding to a 'theme-less' award.
<![if !vml]><![endif]>

Articulate Your Creative Concept with Hamish Sawyer

Struggling to find the words to articulate your art practice? In this webinar, Hamish Sawyer, Brisbane-based curator, writer and Director of Outer Space, discusses practical skills for communicating your creative concept to audiences of all types. This presentation is suitable for artists and arts workers looking to enhance exhibition labels, artwork statements and artist biographies to compliment physical artwork/s.
Chance to join a Creative Membership Network

Flying Arts Membership is a creative network offering the chance to connect with like-minded supporters of community, arts and culture. Currently our membership includes discounted access to Professional Development Programs and Workshops, retail partners, voting rights at the AGM and more!

The Accredited Membership option includes access to an affordable general liability insurance policy for individual artists and artworkers emerging their professional practice.

Apply for a policy covering your practice activity:

Visual artists, designers, craft practitioners, curators and registrars

Installers and conservators

Arts administrators and arts project coordinators

Writers

Musicians

Multidisciplinary practitioners

Visit our website or contact our team at members@flyingarts.org.au to find out more!

Support Flying Arts!

For 50 years we have made a big difference delivering art experiences and supporting creative communities all over Queensland.

Help us raise $50,000 to celebrate half a century of Flying Arts Alliance, so we can be here for Queensland communities for the next 50 years.

To make a donation, please click here
Flying Arts Alliance is listed in the Registration of Cultural Organisations, and has Deductible Gift Recipient and Tax Charity Concession status.

All donation above two dollars are tax deductible and will directly support programs and activities in schools and communities in regional and remote areas.
Flying Arts Alliance acknowledges the traditional custodians of the lands and seas on which we work, live, and create. We pay our respects to Elders past, present and emerging.
Flying Arts Alliance is honoured to acknowledge the Governor of Queensland, Her Excellency Dr Jeanette Young AC PSM as our Patron. We also acknowledge Mr Tim Fairfax AC and Mrs Gina Fairfax AC as our Cultural Patrons.

Flying Arts is a not-for-profit organisation inspiring the appreciation, practice, and professional development of the visual and media arts as a lifetime interest or career throughout regional and remote Queensland, supported by the Queensland Government through Arts Queensland and corporate partners and benefactors.
Flying Arts is the administrator in Queensland of the Regional Arts Fund (RAF), an Australian Government program provided through Regional Arts Australia.
To manage your email newsletter subscriptions and opt out if needed:
[!CampaignMember.Unsubscribe_Link__c]