Flying Arts recently had a fabulous weekend running our annual Exhibition Development Program. Facilitated by talented artist and arts manager, Elysha Rei, this two-day workshop provided participants with a practical intensive, where they learnt how to master the art of developing an exhibition.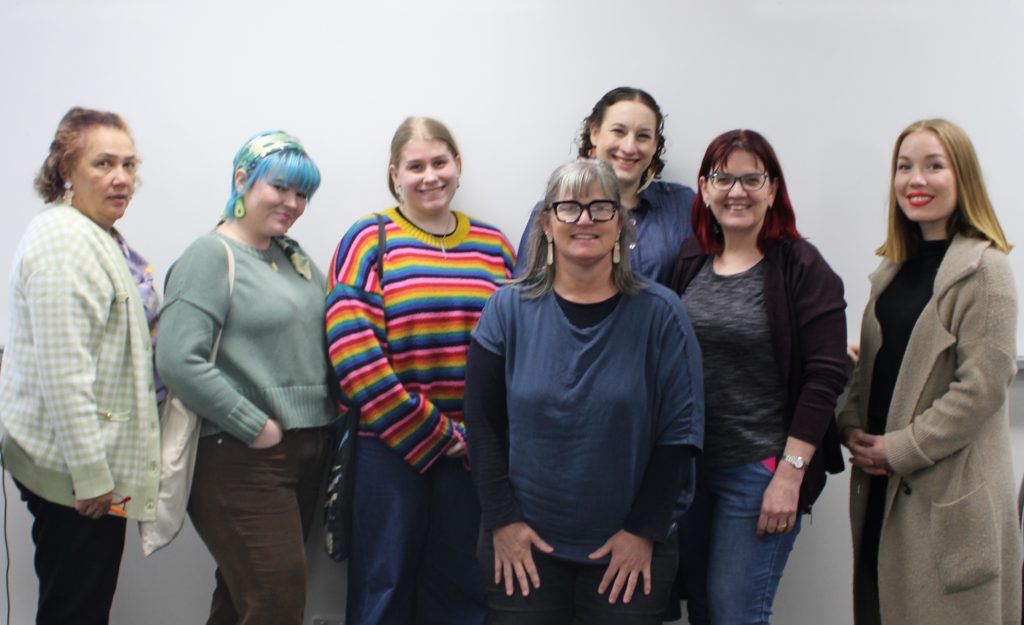 These participants learnt essential exhibition skills, including concept development, planning and design. This complimented new knowledge on how to identify appropriate exhibition spaces, work with venues and negotiate the logistics of contracts, artwork handling and installation.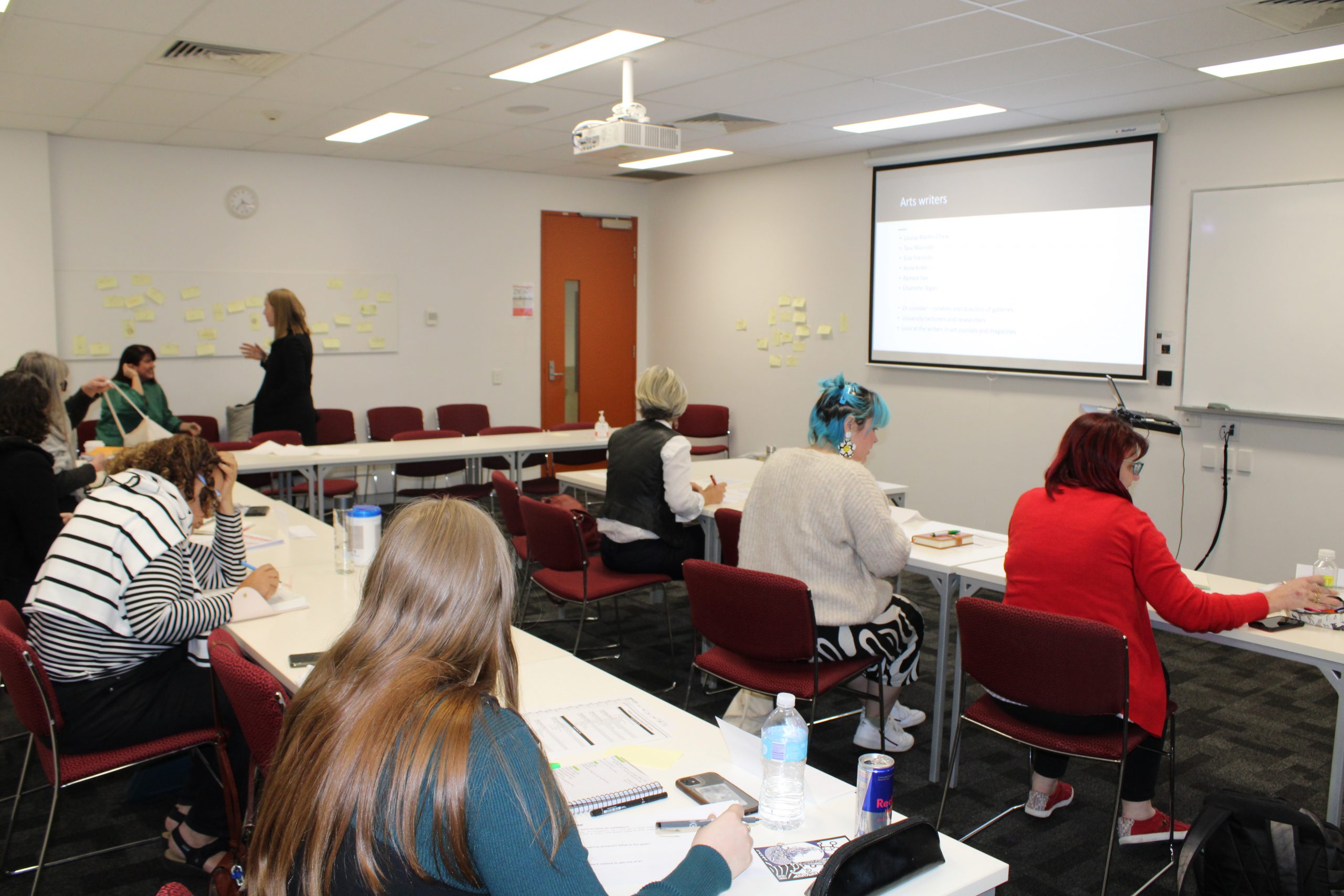 Midway through the weekend, participants were invited to attend a curators talk and networking event with Griffith University Art Museum, exploring Jeff Gibson: Countertypes exhibition. This was a fantastic opportunity for program participants to meet a community of professional curators and writers.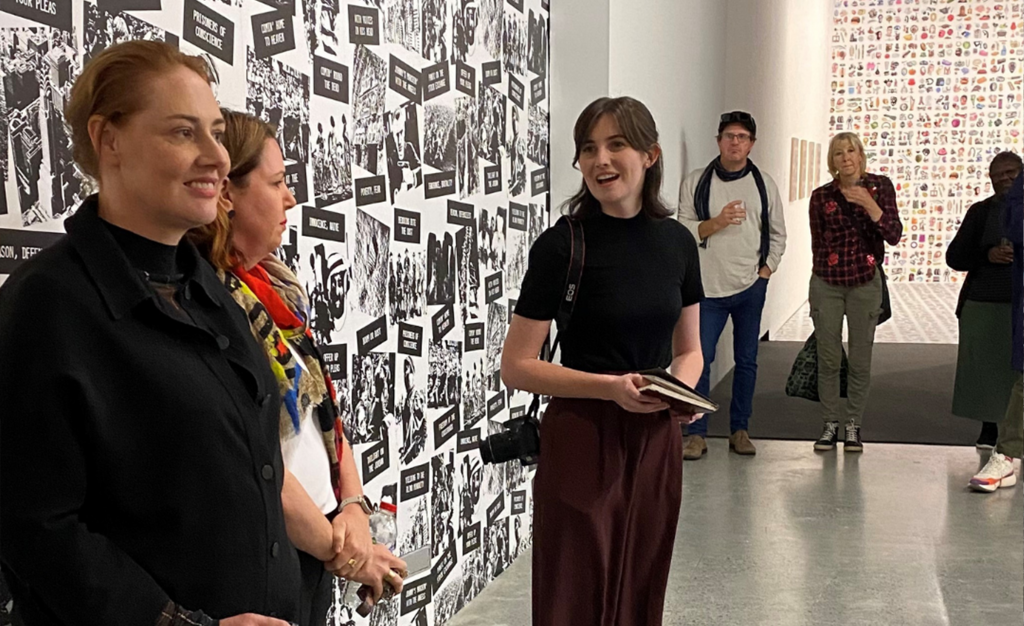 Following this intensive program, participants can gain feedback on their resolved exhibition proposals, before Flying Arts present the outcomes to the Griffith University's Queensland College of Art Galleries, for potential exhibition selection.
The conclusion of the 2-day intensive coincided with the opening of Kelp Culture 2022, the successful Exhibition Development Program exhibition from 2021, curated by program alumni, Ellie-Lea Jannsen. This exhibition is on display at the Queensland College of Art's Project Gallery from 23 June until 2 July 2022. This exhibition was realised with the support of the Climate Foundation.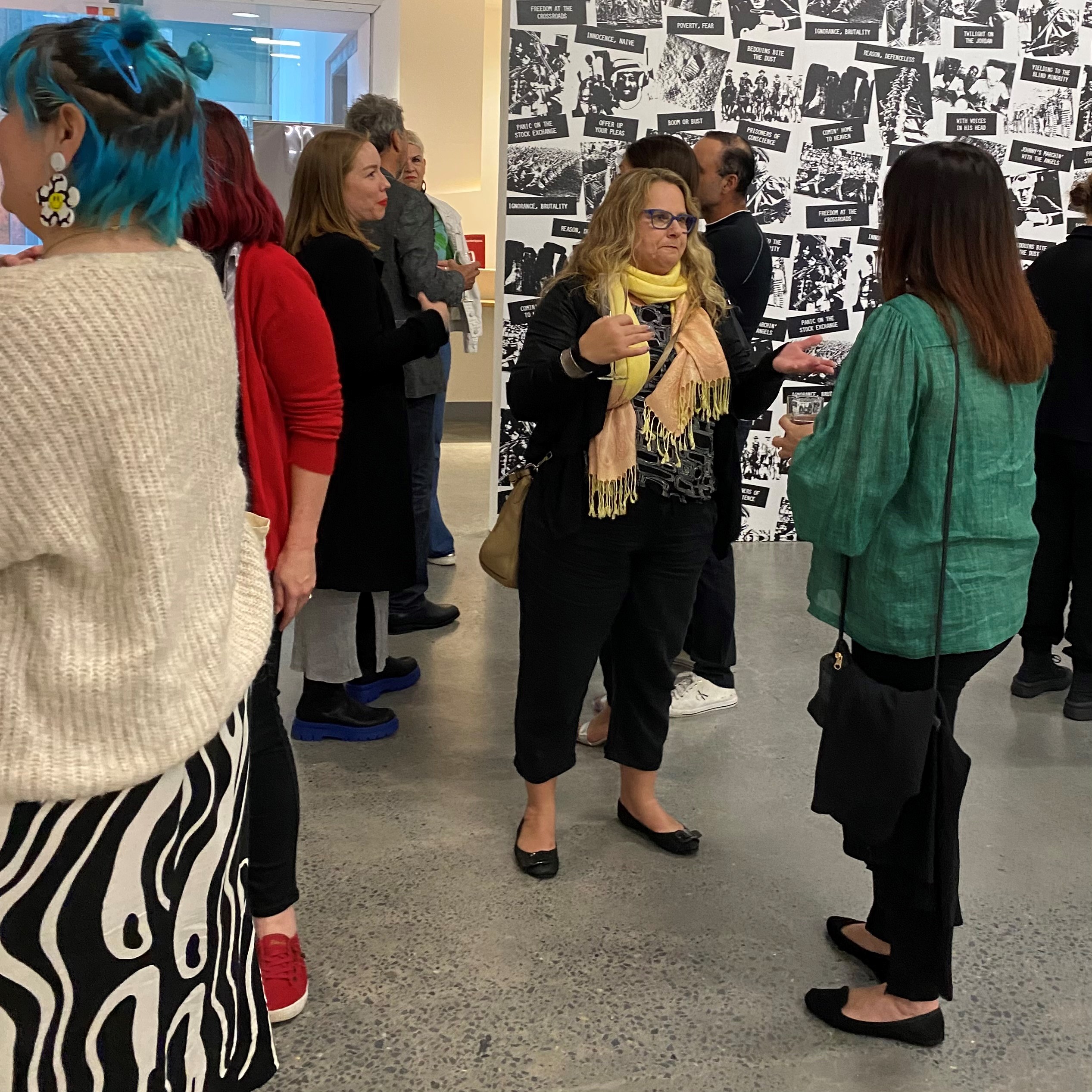 Flying Arts would like to thank TAFE Queensland for providing a wonderful venue at their South Bank Campus for our Exhibition Development Program. Thanks also go to Griffith University's Queensland College of Art and the Griffith University Art Museum for providing further professional development opportunities for our participants.
If you are interested in this program, a similar Project Development Program with Kellie O'Dempsey will be presented in November this year. For more information, contact programlead@nullflyingarts.org.au