The Regional Arts Fund is an ongoing program that provides approximately $3.6 million per year to support artists and communities in regional and remote areas. The Regional Arts Fund is part of the Australian Government's Arts and Cultural Development Program that supports participation in, and access to, Australia's arts and culture through developing and supporting cultural expression.
The Regional Arts Fund is managed by Regional Arts Australia on behalf of the Australian Government and administrated by Flying Arts in Queensland.
---
Streams
Quick Response Grants are intended to assist regional artists, arts organisations and communities to take up professional or skills development or small project opportunities.
The Project Grants stream supports applications which benefit the community, increase access and participation, and/or provide direct benefits to artists/arts workers.
---
Important Resources
---
Looking for assistance?
Email all general RAF enquiries through to raf@nullflyingarts.org.au
If you are looking to talk to our RAF Program Manager, you can book a Consultation here.
---
Latest News
Want to keep up to date with the Regional Arts Fund? Sign up for our monthly eNewsletter.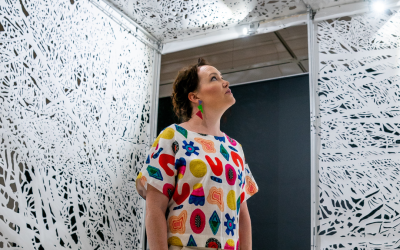 This case study meets the following RAF criteria to a high degree: "Encourage and support sustainable economic, social and cultural development in regional communities."
---

The Regional Arts Fund (RAF) is an Australian Government program designed to benefit regional and remote arts practitioners, arts workers, audiences and communities. The fund is provided through Regional Arts Australia and is administered in Queensland by Flying Arts Alliance.