Emerging Cooktown artist Jane Dennis won the Remote Artist Award in the Queensland Regional Art Awards 2017 for her piece, Bait Ball. As part of her prize she attended a five day residency at McGregor Summer Retreat, thanks to USQ Artsworx. Jane chose to participate in the 'Pendragon Boot-Making Workshop' and shared her experiences with us.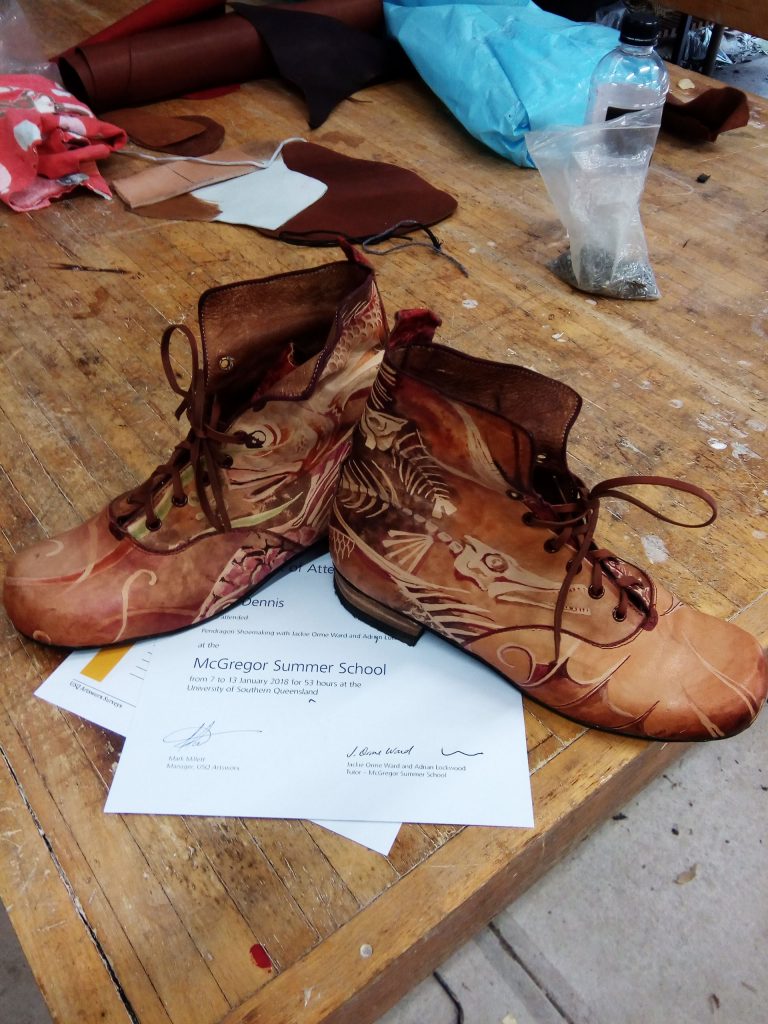 Jane's first reaction upon arrival was excitement at seeing so many artists in one place – all eager to share and create!
As a typically 2D and print-based artist, Jane was excited to have the opportunity to learn about and work within a 3D medium. Jane has wanted the opportunity to expand her body of work, bridging art with functionality, so when she was offered a residency at the Artworx Retreat in seemed only natural that she should choose the Pendragon Boot-Making Workshop. The workshop gave Jane space and guidance to produce new work in an unfamiliar medium. "I like to think outside the box," said Jane. "In the past my skills have been in the 2D forms of drawing painting and printmaking. It may seem strange that I would want to go in a completely different direction but I have always been curious about 3D objects." 
The residency was liberating experience for Jane, enabling her to come out of her shell and speak freely among like-minded people. She explains that living remotely can have a goldfish bowl effect, creatively speaking, and that it was refreshing to move around in different environs less familiar. Taking herself out of her comfort zone helped her discover things about herself that she would perhaps never ever discover otherwise. She believes it is always important to expand your mind and  experiences, especially as an artist. The personal strength Jane has gained through this residency is something she can take back to share with her community.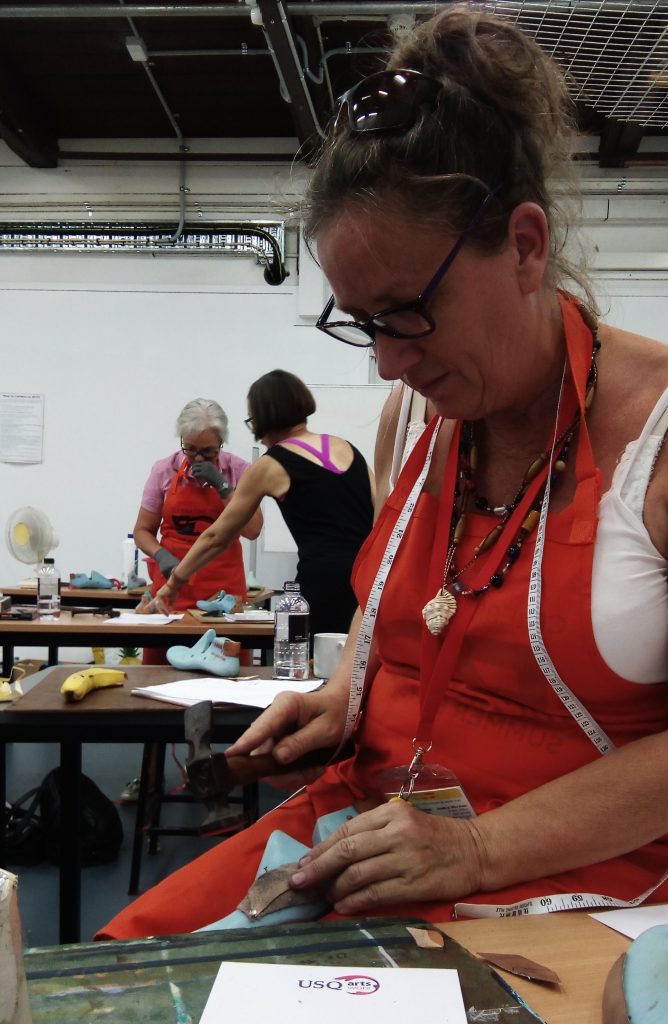 Jane took the opportunity to connect with other artists, and says it was interesting to witness the depth of art-fields and art-comrades. For some artists (like Jane herself) it was a new experience, for others a welcome reunion. Jane says she finds that as a remote artist, the digital world dominates the quality of exposure. It seems that many artists, even established ones, struggle to find their little plot of virtual real estate. While networking, Jane says she found a common resonance with new friends from varying career levels who were willing to offer opinions and advice.
After her residency, Jane plans to take time to reflect on her personal practice. It has been an accidentally busy year for her! Jane has just finished two solo exhibitions in Cairns and two group exhibitions, in addition to the Queensland Regional Art Awards, and she feels she really has iced the proverbial cake which has taken many years to bake. Jane looks forward to absorbing what she has learnt. As an emerging artist this residency has given her a stronger sense of her personal professional direction. Being surrounded by long standing professionals has confirmed for Jane that she is heading in the right direction. It has strengthened her foundations.