Elverina Johnson is a featured artist in Jabu Birriny (land + sea), an exhibition developed by State Library of Queensland (SLQ) in partnership with Yarrabah Arts and Cultural Precinct and toured by Flying Arts Alliance from 2019 to 2021.
---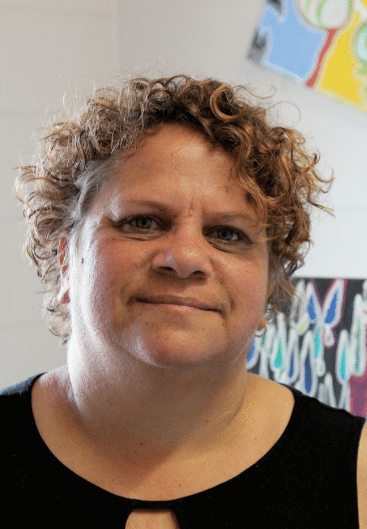 Elverina Johnson lives in Yarrabah. Her traditional family name is Bunya Badjil, which means 'Good Woman'. She is of Kunganji Gurugulu lineage on her grandfather's side and Indinji Gimuy lineage on her grandmother's side.
Elverina is a highly respected advocate for the Yarrabah community and was presented with the 2017 National NAIDOC Artist of the Year award. Her creative talents span the spectrum of visual and performing arts. She has been involved in the arts industry for over 30 years as a singer, songwriter, playwright, actor and visual artist. Elverina is the founder and manager of the Indigenous owned, Dirringhi Aboriginal Arts and Craft Gallery at Yarrabah. Dirringhi is a community-based social enterprise which supports local artists and craftspeople in Yarrabah to sustain their cultural traditions and earn income from their work.
In her visual arts practice, Elverina works across painting, textiles, fibre and photography to depict the natural abundance and beauty of Yarrabah's land and sea environment. Her work expresses a deep and innate understanding of Country and honours the traditions and stories belonging to her culture and ancestral homelands.
See Elverina's Interview with the State Library of Queensland
---

Flying Arts Alliance acknowledges the traditional custodians of the lands and seas on which we work, live and create. We pay our respects to Elders past and present.