The Queensland Regional Art Awards (QRAA) has seen some extraordinary art and artists emerge from its 7 year history. One of the Alumni of this prestigious and unique award and exhibition is Kerry Blackwell. We asked them a few questions about their experience with the awards and what they're up to now!
---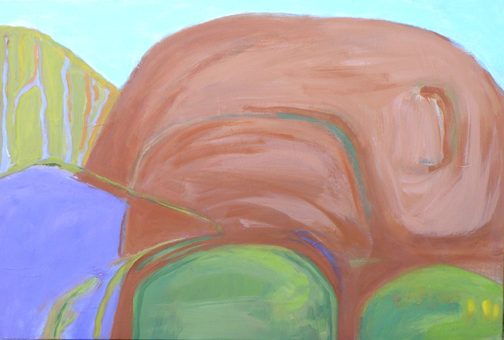 What was your reaction when you found out your work would tour Queensland as part of the Queensland Regional Art Awards Exhibition?
I was delighted to hear that my work would tour Queensland. It is always a boost to have work selected in any competition.
What else have you been up to in your artistic practice since your artwork started touring? Has your practice evolved or changed in that time?
My practice continues to evolve with each body of work. Subsequent to QRAA I have completed a body of work on Lake Eyre and exhibited same in Sydney while another work was accepted for an art competition in South Australia.
Do you have any upcoming exhibitions, events or projects you'd like to let people know about?
At present I'm without a studio as I'm moving house and hope to have a new studio set up by the end of 2017.
In 2016 I was working in encaustic interpreting aerial landscapes of Lake Eyre and surrounding landscape and am looking forward to continuing similar landscapes in 2018. I also have notebook drawings interpreting classical music that I would like to explore in the encaustic medium and interpretative work of poetry to explore in Acrylic on canvas.
In the meantime I muse on these thoughts while life takes it course.
---
Learn more about Kerry Blackwell at http://kerryblackwell.com
Images and video courtesy of the artist.