Dreamscape #2
Timber, found objects, stone, paint
H: 32cm W: 19cm D: 11cm
selling price $600
Dreamscape #2 depicts aspects of the urban landscape and celebrates accidental possibilities.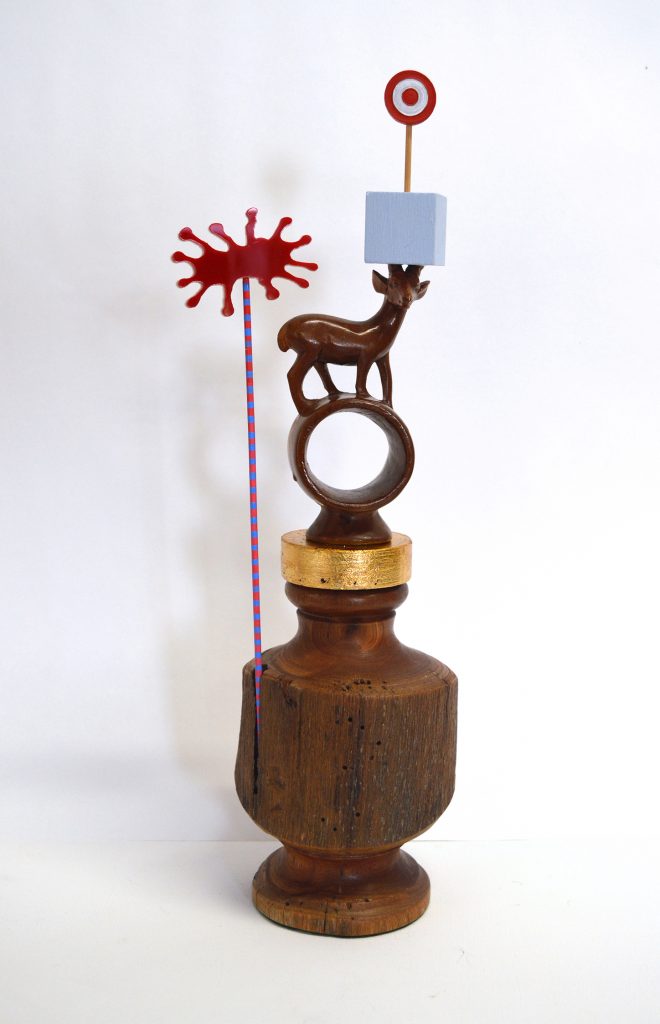 Dear_Deer
Timber, found objects, laser-cut acrylic, bamboo, paint
H: 37cm W: 13cm D: 11cm
selling price $650
Starting with a discarded, timber napkin ring, and trophy-like in its form, Dear_Deer considers the loss of bio-diversity as a result of a variety of human activities.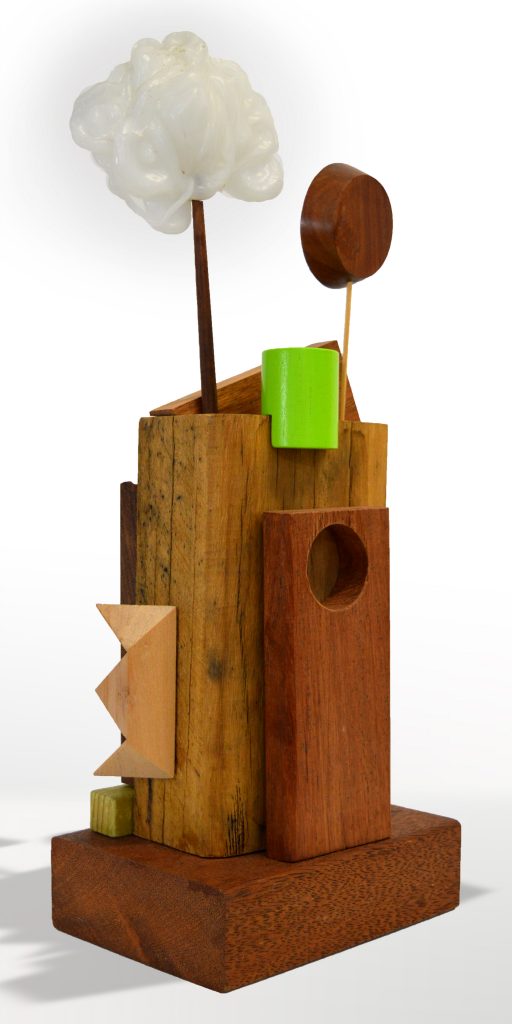 Moon Rising on a Cloudy Night
Found objects, timber, extruded plastic waste, bamboo
H: 44cm W: 18cm D: 12cm
selling price $640
Moon Rising on a Cloudy Night depicts an imagined landscape using offcuts and cast-offs.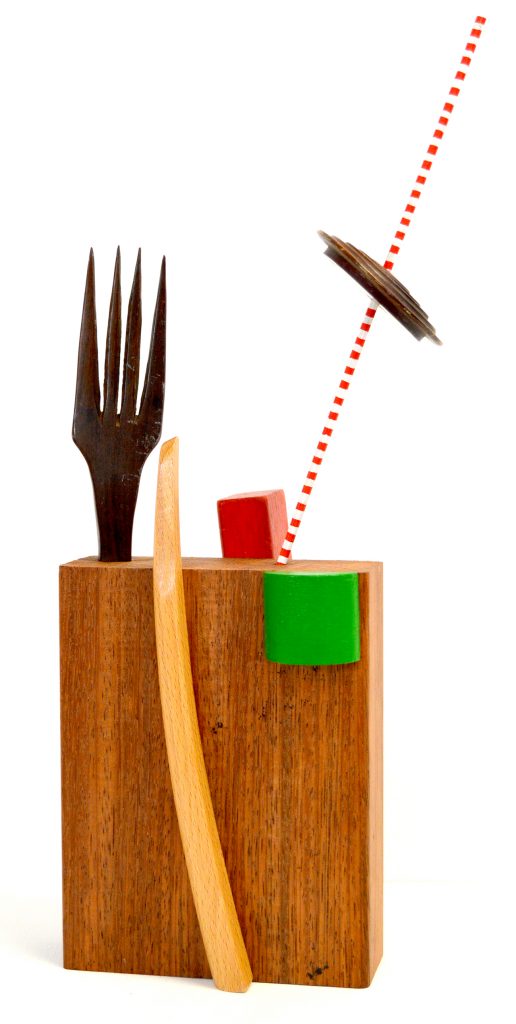 Composition with Fork
Timber offcut, Found objects, bamboo, paint
H: 37cm W: 17cm D: 11cm
selling price $540
Purely abstract in form, Composition with Fork brings together found objects in an effort to achieve a harmonious and visually satisfying arrangement.
Leigh's sculpture series will be on display at the Judith Wright Centre from 1 March – 24 May 2019 as part of the Seasonal Sittings of Tiny Art – Autumn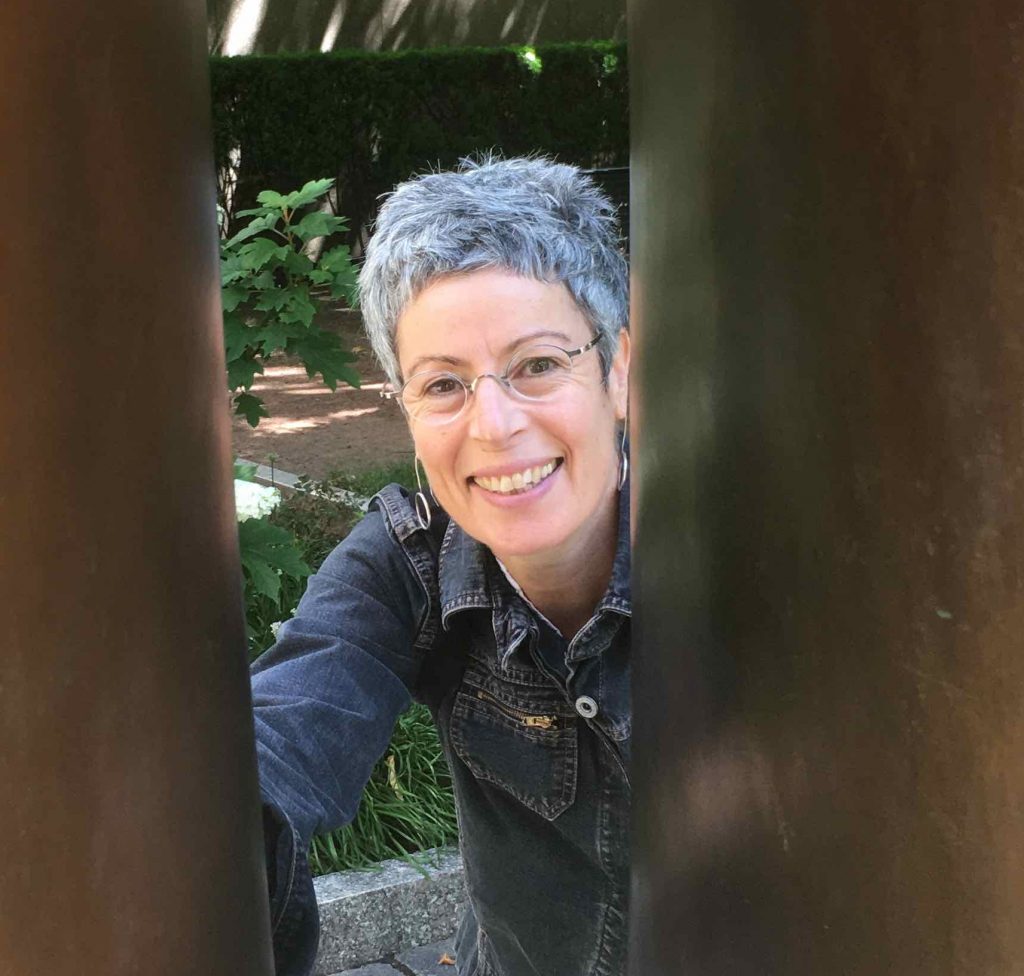 Leigh Schoenheimer lives and works in Brisbane conducting a contemporary, multi-disciplinary art practice. She works primarily as a painter and sculptor, often bringing both arms of her practice together in her Constructions body of work. Schoenheimer's work has been short listed in an impressive number of national art prizes for both painting and sculpture and she is currently working on a design concept for a public art project in Brisbane. Schoenheimer is one of several Queensland artists selected to feature as a case study in Creative Inquiry – a senior, visual arts textbook published last year by Cambridge University Press. This text will be used in high schools throughout Queensland and beyond.
You can read more about Leigh's works and practice here.
You can follow Leigh on Instagram: @leighschoenheimer