A former long-term art educator based in Brisbane, Leigh Schoenheimer works primarily in paint and sculpture, with an emphasis on the exploration of the concept of perception.   
I'm delighted to have my work included in the Judy program. An artwork needs an audience to complete its life cycle, so as an artist, I'm continually on the look-out for exhibition opportunities. It's always exciting to 'get a gig'. Having mostly exhibited my work in solo shows, I'm curious to see how my work will sit beside the other small works selected for display. The relationship between a curator and an artist's work is a fertile space. It's fascinating to see another person's ideas about your work come into play in the presentation of it. Having the work presented as part of a curated, mixed exhibition will expand my experience as an artist.
Most of the 3D work that I produce is small in scale and designed to be viewed 'in the round', so these existing sculptures were already well suited to the plinths available in the Judy Project. These whimsical assemblages have all emerged from an extensive collection of timber offcuts, children's timber toys and any other found objects (usually timber) that capture my imagination. Where ever possible, I utilise these components in their original form, as a way of maintaining the integrity of each part. The process is one of trial and error (and a lot of blu-tac) as I play around with the ways in which the various parts can fit together to create a unified, satisfying, whole. New possibilities of form and associated meanings thus arise from the result of 'accidents' of play, and I take my cue from them.
The body of work to which these small assemblages belongs has been underway since 2014, when during a hiatus in my painting practice, I found some interesting timber offcuts at Reverse Garbage, Brisbane. I have always been very interested in Picasso's early Cubist sculptures – crudely assembled from discarded bits and pieces, as well as the whimsical and weird assemblages of the Dada and Surrealist art movements. I saw huge potential in the industrial offcuts that I'd found at Reverse Garbage, but being a painter and a colourist, felt the need to employ some coloured elements. To begin, I achieved this by applying paint to some surfaces, but gravitated to using the ready-made colour of the timber toy parts. In 2017, the little sculptures found their way into my multi-panelled still life paintings. At first, I constructed relief panels which I completely painted over, to incorporate them into the paintings. Later, the small, free-standing sculptures themselves became the subject matter for the still life works! This resulted in the 'Construction' series of works, all of which feature a small sculpture, floating on a thin shelf. Directly behind the sculpture the viewer sees a painted image of it, alongside which sit other painted panels, each of which references the sculpture. Colour and shape is repeated throughout, establishing tight connections between the constructed sculpture and the paintings. In 2018 this body of work culminated in a room sized, intensely coloured installation at Onespace Gallery whereby the sculpture, the resulting paintings and the very room itself were all eye-dazzlingly painted in bold pink and blue stripes. This large-scale work, "Ways of Seeing/Ways of Knowing – Construction #11" has been my most challenging work to date, and can be viewed on my website in both still-image and video format. This year, I have been invited to submit a design concept for a large scale public art project in Brisbane, where I am drawing upon the aesthetic language of these small scale assemblages, in response to the brief. 
After three large solo shows in the past two years, I plan to spend 2019 consolidating my various bodies of work and putting together a proposal for a touring exhibition of my work.
I am currently addressing several themes in my practice. The Construction series of works and my sculpture portfolio will continue to grow – both in size and scope. Additionally, I have two connected series of diptychs underway – both of which investigate ideas of representation vs interpretation in art. One is titled "The Meaning of (Still) Life" and the other I refer to as my "Boxed Still Life" series. Examples of all of these can be found on my website in the relevant galleries.
In an exciting finale to 2018, my work was showcased in "Creative Inquiry" – a new textbook published by Cambridge University Press in response to the roll-out of the new Senior Visual Art curriculum in QLD. The concepts behind my work are discussed in an 8 page, beautifully illustrated Case Study. 
Leigh's sculpture series will be on display at the Judith Wright Centre from 1 March – 24 May 2019 as part of the Seasonal Sittings of Tiny Art – Autumn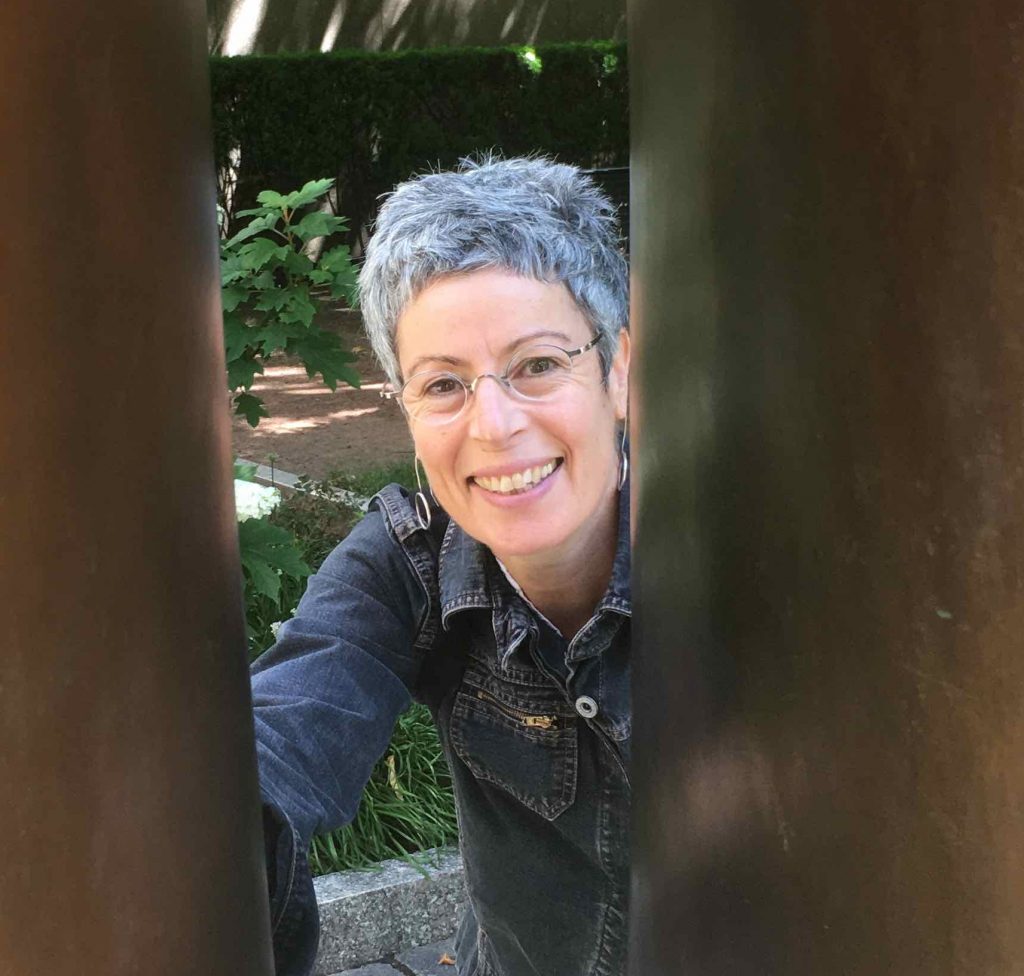 Leigh Schoenheimer lives and works in Brisbane conducting a contemporary, multi-disciplinary art practice. She works primarily as a painter and sculptor, often bringing both arms of her practice together in her Constructions body of work. Schoenheimer's work has been short listed in an impressive number of national art prizes for both painting and sculpture and she is currently working on a design concept for a public art project in Brisbane. Schoenheimer is one of several Queensland artists selected to feature as a case study in Creative Inquiry – a senior, visual arts textbook published in 2018 by Cambridge University Press. This text will be used in high schools throughout Queensland and beyond.
You can follow Leigh on Instagram: @leighschoenheimer