Flying Arts Touring Team facilitator Emily Devers made the journey to Gab Titui Cultural Centre on Thursday Island to conduct a two-day intensive course on marketing strategies and developing an online presence.
The Torres Strait Regional Authority (TSRA) invited local artists to participate in the workshop, which was held from 12-13 February 2019. The attendees were practicing artists from Thursday Island, Hammond Island and Prince of Wales Island. "Thursday Island is a beautiful place to work with artists!" Emily said. While she was there she had time to explore the island and soak up a little of what it had to offer.
Some of the content covered in the workshop included:
how to connect with your ideal audience
how to visualise your ideal customer
understanding cultural trends and market desires in the arts
introduction to promoting yourself online through social media
understanding what makes your artwork gallery- and collection-ready
the creation of Facebook artist pages for each of the practicing artists, and discussion about making the most of the functionality within this platform
Of the content covered, Emily said "I think each artist will benefit by raising their online profile, and a few of the more accomplished artists will be able to approach galleries, sell editions of their work online and approach creative hubs to exhibit their work as a result of the knowledge shared."
TSRA Chairperson Mr Napau Pedro Stephen AM said "This event was also the first artist development workshop held at the Gab Titui Cultural Centre for 2019 and one that prioritised economic development for our region."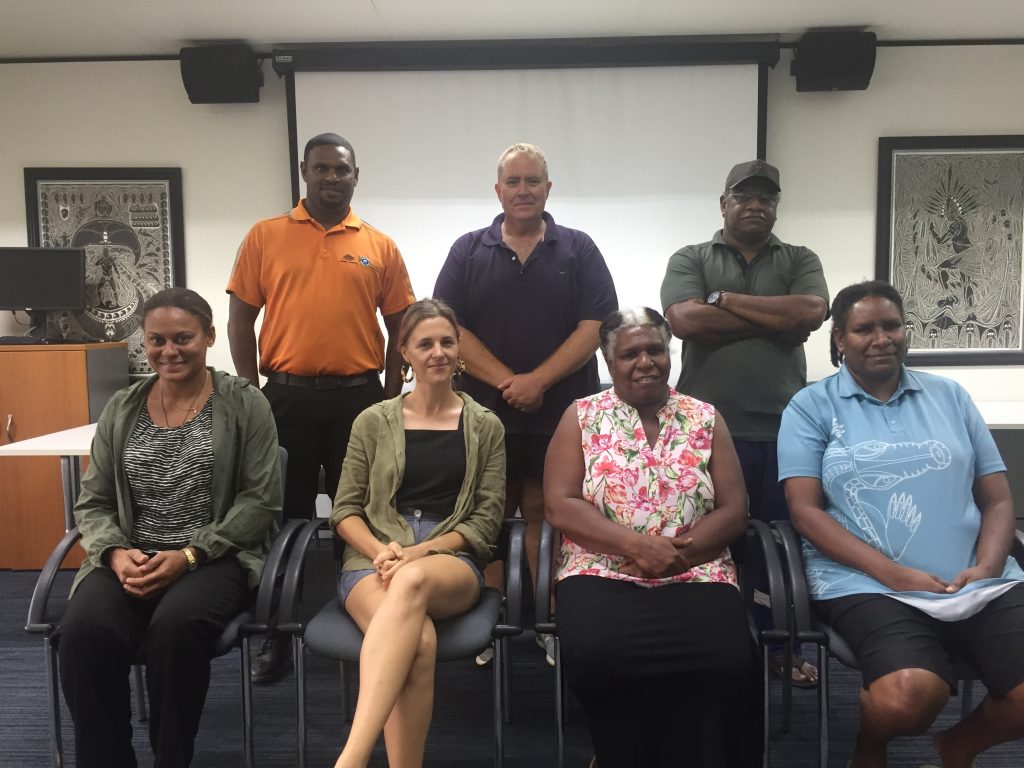 A longer intensive with the participants allowed for Emily to get to know them and their community. "It was wonderful to see these artists come out of their shell, and encourage them to use the platforms which best suit their time availability and skill level," she said "This meant we could discuss how to make the most of certain platforms with the mindset of 'minimum output, maximum return'."
Workshop attendee and Torres Strait artist Laura Mooka said she was glad she came to the workshop. "My friends and family always tell me to go further, but my own fears hold me back. Emily has helped me to start my Facebook page and I'm excited to see what happens next," she said. Gab Titui Cultural Centre aims to host similar artist workshops in the near future, on inner and outer island communities for artists to further develop their arts businesses.
On completion of the workshop, Emily expressed "These artists have all connected and will continue to remain in communication with each other, further strengthening the varied creative community in what can sometimes feel like an isolating part of the world." Emily left with the sense that the artists completed the workshop feeling empowered with a greater sense of self worth. "They are valuing their work effectively so that others do that same!" she added.
---
This workshop was booked as part of our By Request programs.
By Request programs are available on-demand, and can be booked on behalf of schools or creative communities such as groups, festivals, local government and organisations. By Request programs can be delivered by our Flying Arts Artist and Facilitator Team anywhere across Queensland.
---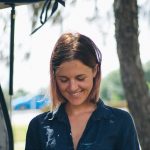 Emily Devers is an Australian contemporary artist who develops pertinent and timeless concepts in both her gallery work and large scale public Artworks. As well as a painter, she is the Director of Sea Walls Australia (Australia's first environmentally conscious street art festival), and Owner / Director of Brisbane based contemporary Art gallery The Third Quarter. Her aesthetic and approach in a facilitator setting is informed by her 10 years as a fine Artist, and 8 years as a commercial mural Artist and workshop facilitator, mentor to young artists and visual arts teacher.
You can see Emily's artworks and community work across Australia (Sydney, Melbourne, Adelaide, Tasmania) and around the world (Hawaii, New Zealand, Morocco, Mexico, San Diego) as she continues to generate space within her work for critical discussions around the future of our planet, and the role of the artist within a community.