Flying Arts Facilitator Simone Eisler recently completed a Design Technologies and Visual Arts cross-curriculum incursion at Bloomsbury State School, teaching students sustainable art practices.
This project was a part of Flying Arts Alliance's Small Schools Fund, which allows schools with 50 or fewer students in regional and remote Queensland to apply for a bursary of up to $5000 per school year for curriculum linked projects. In this case, students learned about how to create artworks using re-purposed materials.
---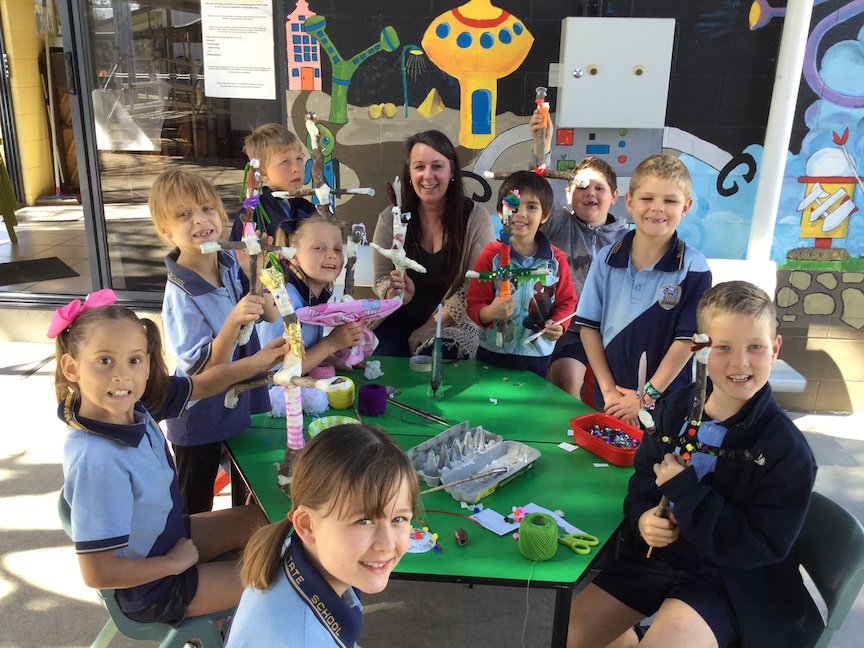 This year, Bloomsbury State School has been focusing on the Three R's (Recycle, Reuse and Reduce) which is closely linked to the Australian Curriculum through HASS, Technology and the Arts. For Term 3, the school ran a Design and Technology unit for all year levels called "Repurpose It!" which involved reusing old clothing and materials.
To ensure this unit had the full impact for their students, Bloomsbury State School applied for an artist to come and teach life-long skills in sustainable living and design. The aim of the program was for students to develop sustainable skills through the creation of something new from something old.
The two day program began with an exercise in making a mat for the classroom and pocket organisers. Students learnt sustainable practices in sorting materials, selecting workable pieces and preparing them to be repurposed. With the guidance of teachers, the students constructed pocket organisers from recycled jean pockets and cardboard. The creations were then embellished with a variety of gems, appliques and other found materials. The students were then guided through an exercise in plaiting materials in order to make a rug for the classroom.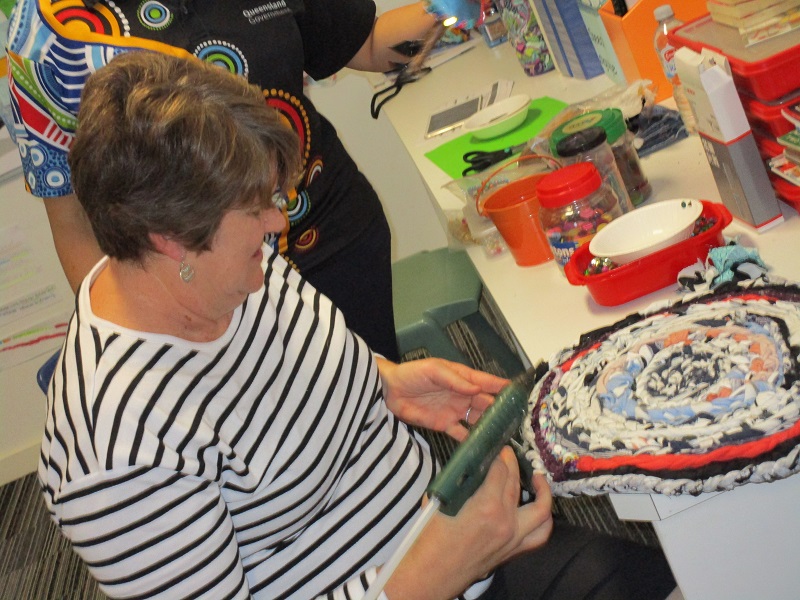 On the final day, students participated in gathering sticks and learning wrapping techniques to create stick dolls. The process involved an introduction and demonstration with the materials before the students were able to create their own. The workshop took place in two sessions, first with Prep to Year 3, and then with years 4 to 6.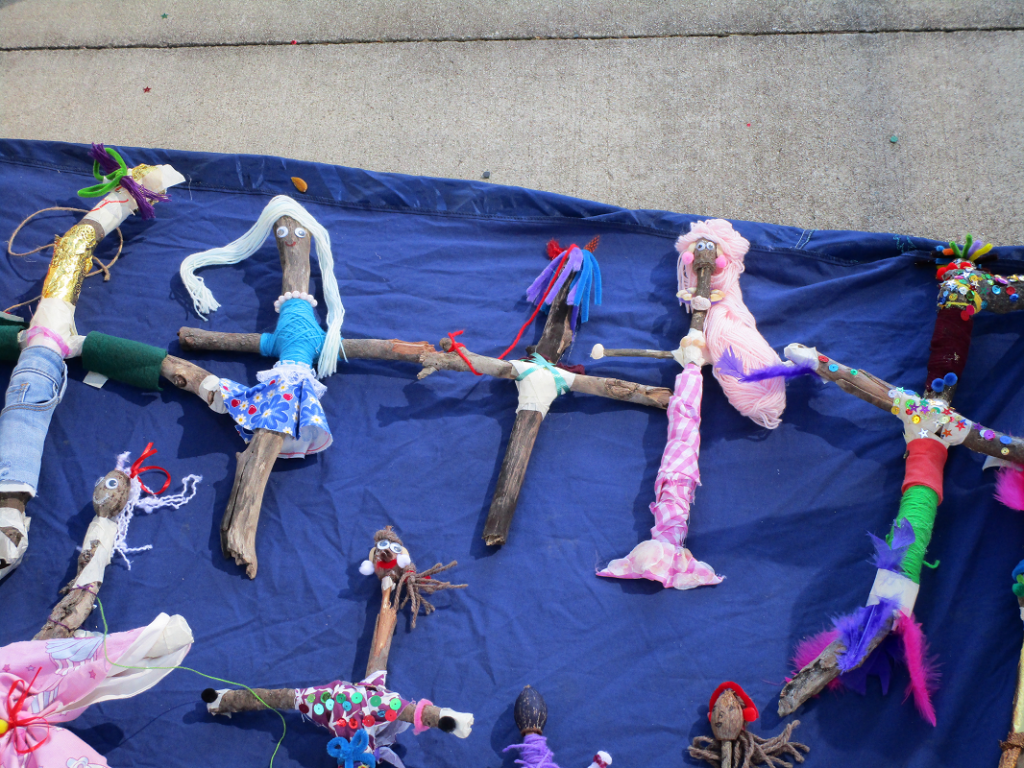 ---
The Small Schools Fund allows schools with 50 or less students in regional and remote Queensland to apply for funds up to $5000 per school year for curriculum linked projects (inclusive of facilitator fees, travel and accommodation). This opportunity allows schools to work collaboratively with an experienced artist to plan and deliver a visual arts incursion (workshop/residency) of your selection to create an arts rich experience for students and the wider school community.
The Lesson Plan for this workshop is available on our Educators Resource page.
---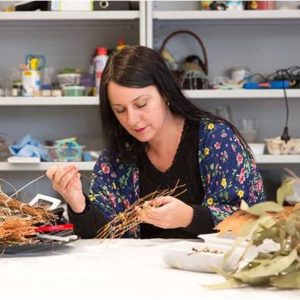 Simone Eisler is a Brisbane/Sunshine Coast based artist and has exhibited her work internationally in the Philippines, Indonesia, New York, Belgium, Paris, Berlin and within Australia. Her work is focused on space, time, form and structure and she moves from large scale sculptural multimedia installations through performative photographic works to individual sculptural objects that reference concepts of physical transformation, species evolution and biodiversity within the overarching notion of a changing technological and natural world. Her practice also covers drawing, painting, video and sound and she is well known for a wide range of public art works.
---
Thanks to the incredibly successful Make Art Big in Small Schools campaign, Creative Partnerships Plus 1 funding and generous support from Gandel Philanthropy, Flying Arts has been able to dedicate over $40,000 to cross curriculum arts incursions in 2019. Consider supporting Flying Arts to provide more projects like this – all donations over $2 are tax deductible.