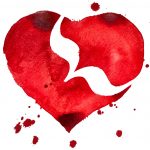 Your support helps make artists' dreams a reality. It has had a direct impact on thousands of artists, educators, young people and communities and schools across Queensland.
Together, we can build a thriving visual arts landscape across Queensland.
Your donation, especially during these unprecedented times, will assist us to provide support and services in our pursuit of a creative life for all Queenslanders – particularly those in regional, rural and remote areas.
---
---
Queensland's Creative Communities Need Our Help.
---
 What Flying Arts is doing
Flying Arts have been working hard behind the scenes to ensure that we can continue to provide vital services to artists, artsworkers, creative communities and schools across Queensland. We have been innovating our programs, adapting more of our professional development for online delivery where possible, and most importantly, making sure that the services we provide remain accessible.
Artists and arts experiences are vital to our communities and our cultural identity. It is the reason we do this work. And we are doing everything we can to support them.
---
How can you help?
Your tax-deductible donation will support Queensland's artists, artsworkers, educators, schools and communities by improving our programs that enhance careers, hone practices, build professional pathways, and engage young people in enriching arts programs. It will help us get our exhibitions back on the road again, and into regional Queensland.
Perhaps most importantly, at this very pivotal time in history, it will enable us to ensure that arts experiences and professional development for those who wish to pursue art as a lifetime interest or career remains accessible for all Queenslanders.
Please give back to our artists and creative communities who give us so much by donating to our Art For Life Fund. Every dollar makes a difference. Thank You!
---
Programs and Services Your Donation will Support
Learn more about Flying Arts and our services by exploring the website. If you want to learn about joining Flying Arts' 500 Club, our valued donor circle, please click here.
SUPPORT ARTS ACCESSIBILITY ACROSS QUEENSLAND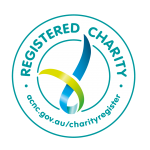 Flying Arts Alliance is listed in the Registration of Cultural Organisations, and has Deductible Gift Recipient and Tax Charity Concession status. All donation above $2 are tax deductible.
Your contribution will directly support keeping our programs and activities for artists and arts workers, young people, and in schools and communities accessible across Queensland. All donations will be recognised and receipted. Alternatively, call the office on 07 3216 1322 for EFT details.