On Saturday 3 November Flying Arts Alliance, the
Institute of Modern Art
(IMA), participants and their families celebrated the launch of the 2019 installment of
Art Enquirer.
The publication is the culmination of a three-day arts immersion program for high school students to be mentored in critical arts writing, presented in partnership with IMA.

This year's program gave nine participants from high schools in regional Queensland, New South Wales and Brisbane an insight into prominent Brisbane galleries, with tours from curators and gallerists of Edwina Corlette Gallery, Jan Murphy Gallery, Metro Arts, Mitchell Fine Art, Philip Bacon Galleries, Queensland University of Technology Art Museum, and the IMA.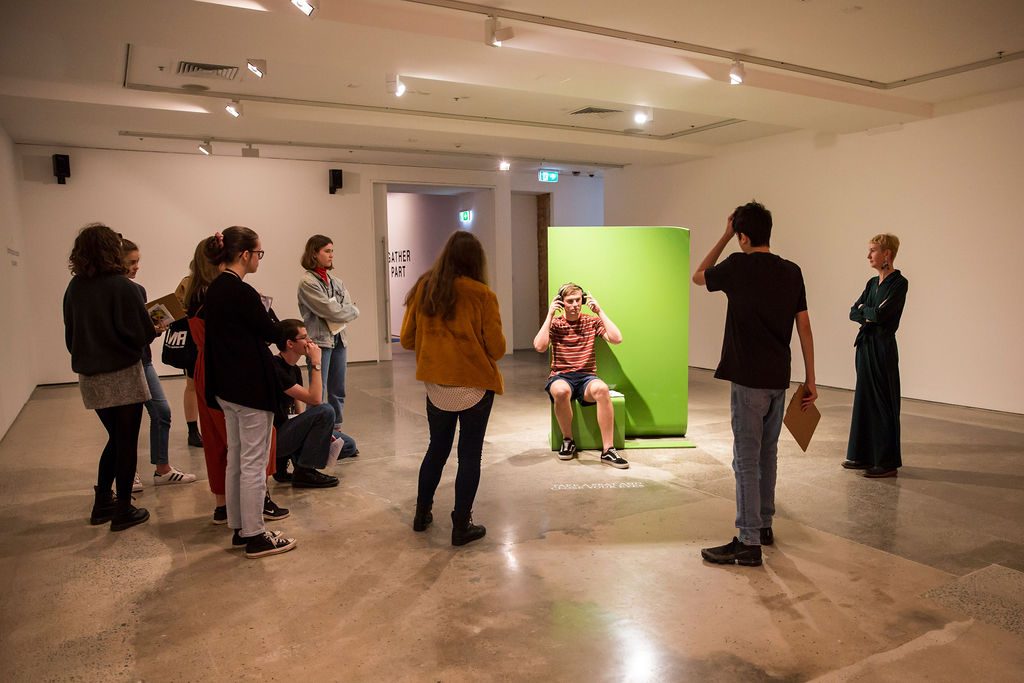 The group were also treated to a studio visit with artist Vernon Ah Kee, and guided tours of the studios of artists Dale Harding, Ross Manning, and Sandra Selig with Milani Gallery's Amy-Clare McCarthy.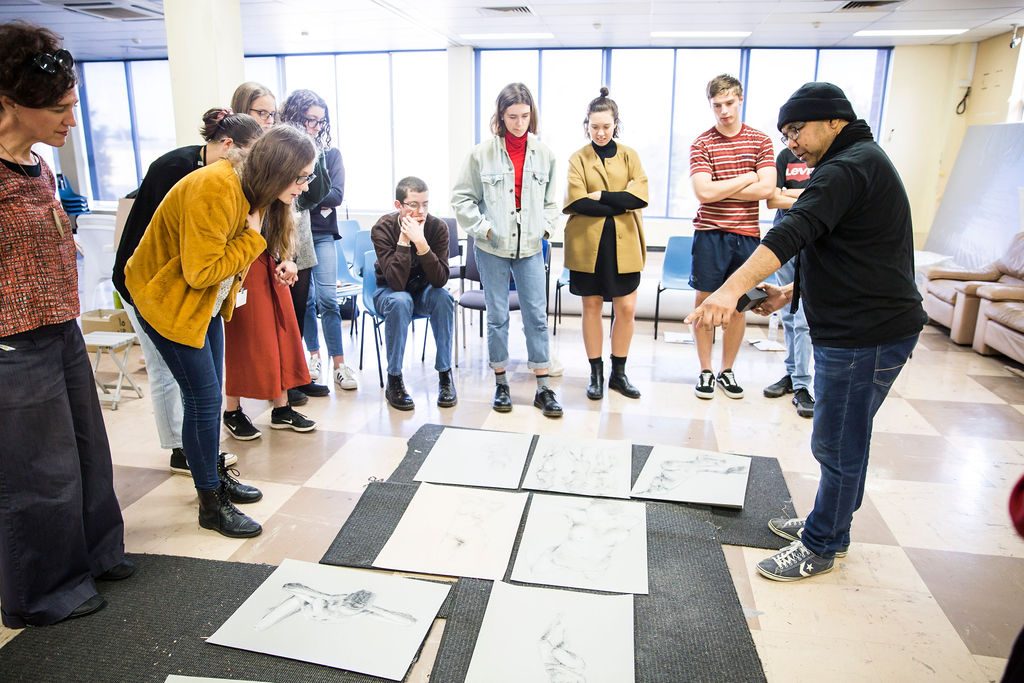 After the three day intensive of talks and arts writing sessions, the students each produced a written piece about an artwork or exhibition of their choice which was published in the third edition of Art Enquirer.
The afternoon's formal proceedings included a speech from Kelvin Grove State College student Joe Botica, whose article Agatha Gothe-Snape and Wrong Solo's Certain Situations: A Conceptual Mosaic is included in this year's edition. Joe shared his gratitude for the program,  stating that it was unlike any writing opportunity he had before.
"One of the most valuable parts of this experience for me was getting to know Alex and Julie and the team from the IMA and Flying Arts.
These people are doing what I want to do with my life and connecting with them is something that I know will influence me and my journey immensely, and I'm sure the other participants will agree.
 In high school, the art world can be portrayed as mysterious and a bit intimidating. Having this rare opportunity to be immersed in the industry is infinitely valuable to us at this stage of our lives."
The digital version of Art Enquirer 2019 is available for viewing below.
---