2022 QRAA GALA EVENT ANNOUNCEMENT OF WINNERS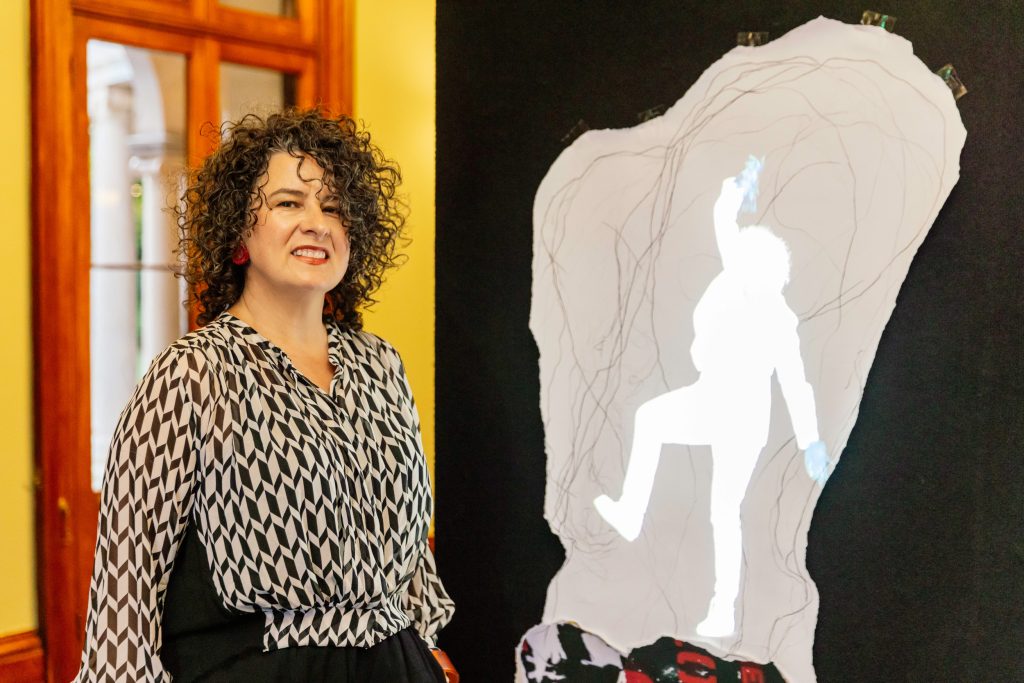 Kellie O'Dempsey, the 2022 Queensland Regional Art Awards 'Art for Life' winner thanks to Holding Redlich and Artist Profile with her winning artwork Wish You Were Here 1, 2021, Mixed media collage and projection, 120 x 120 cm.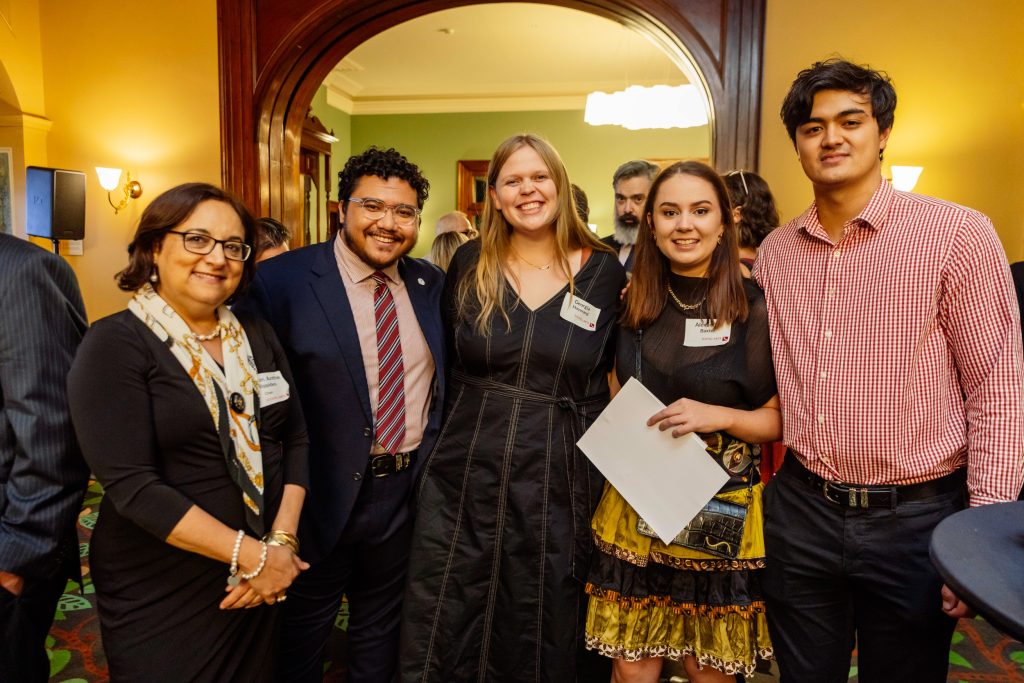 ---
---
2023 THE MERVYN MORIARTY LANDSCAPE EXHIBITION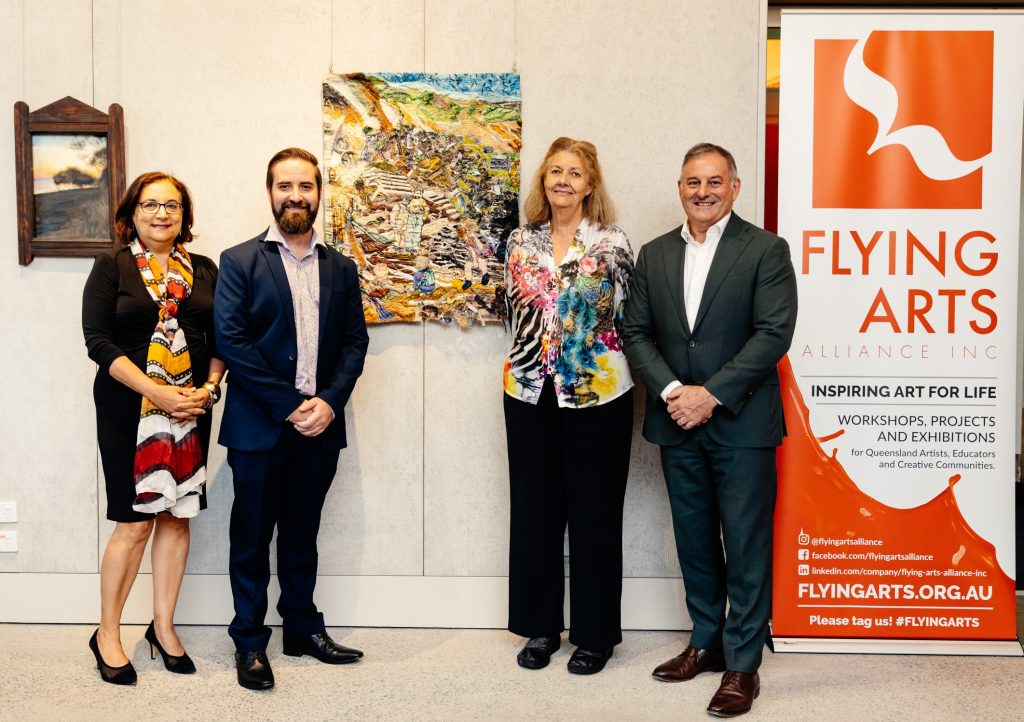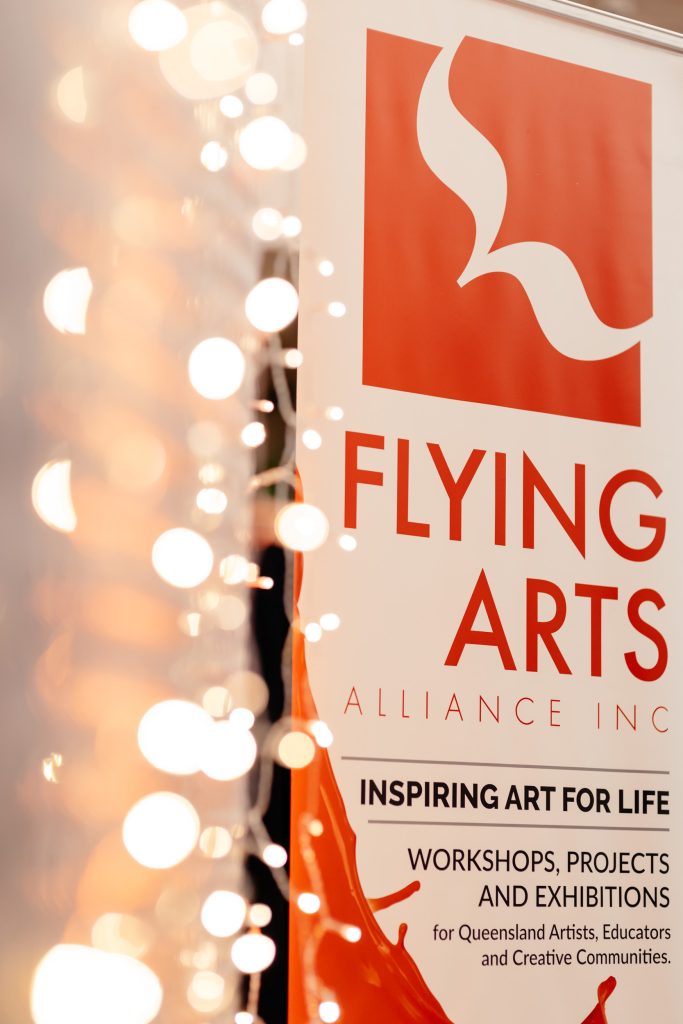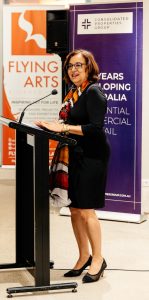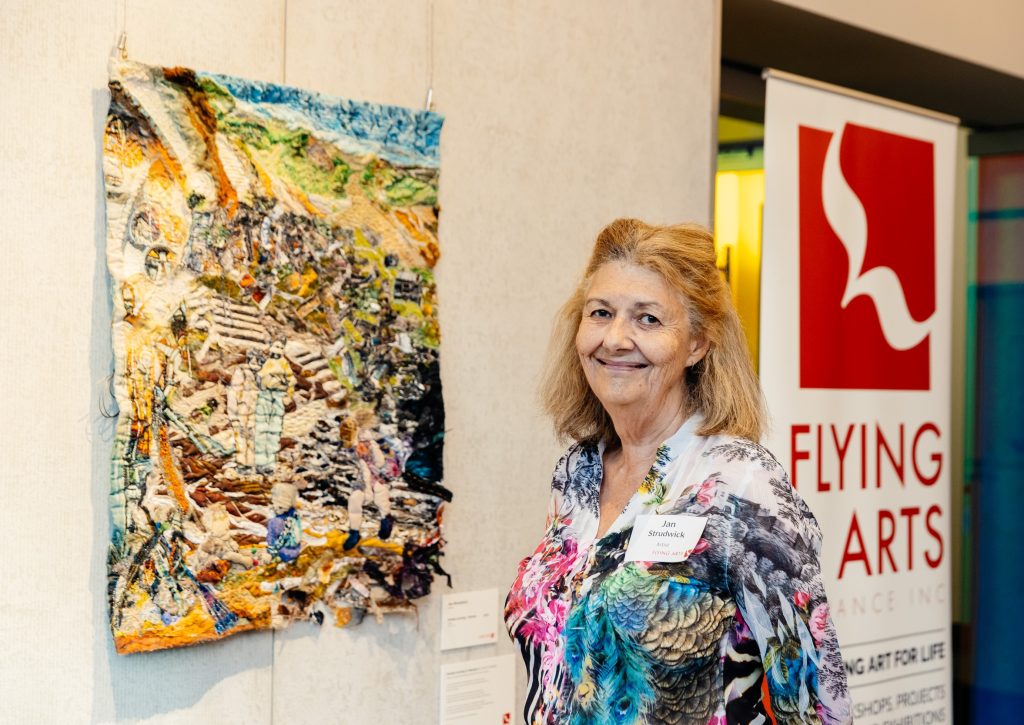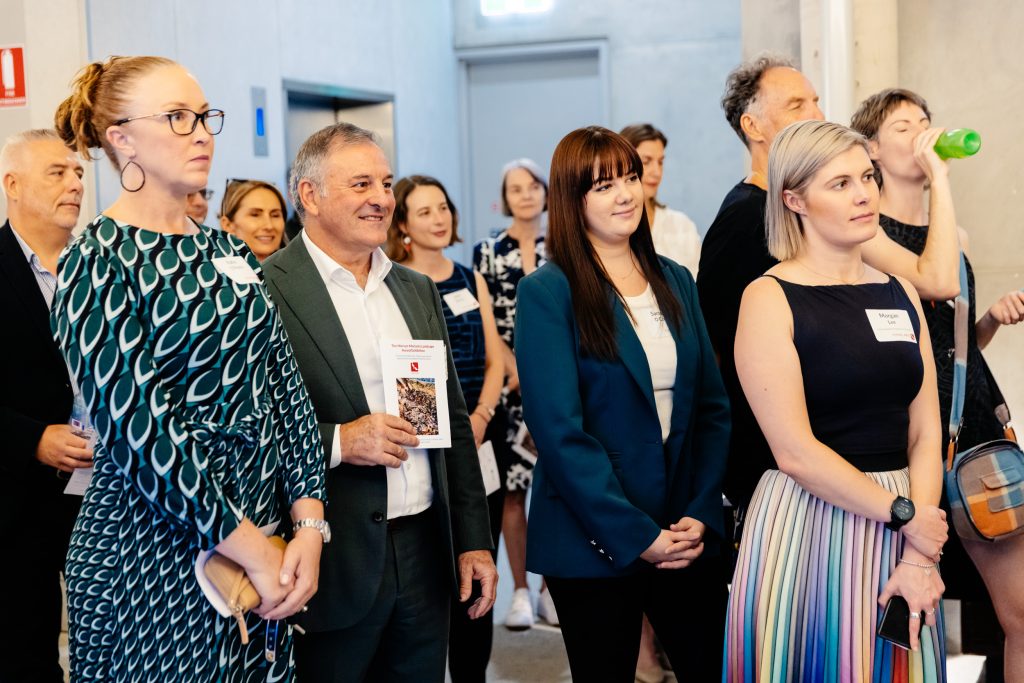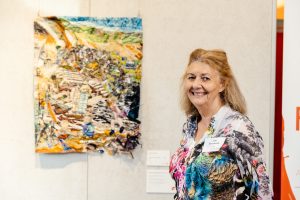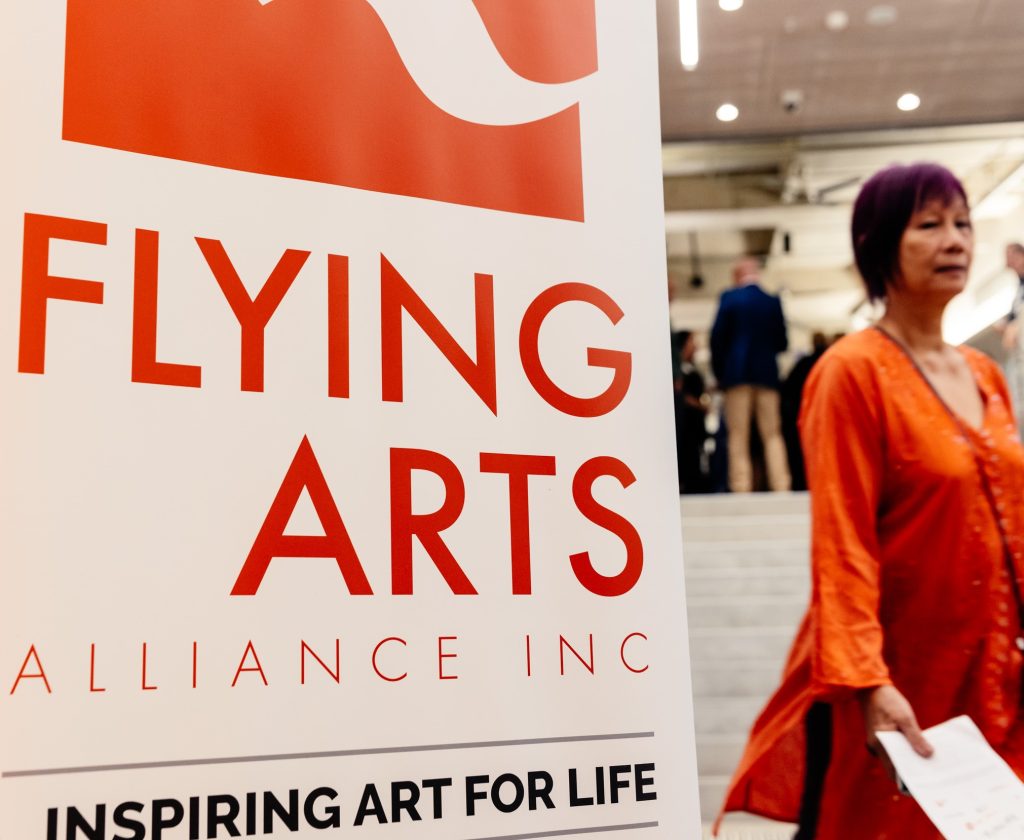 2022 QRAA WINNER ROSELLA NAMOK EXHIBITION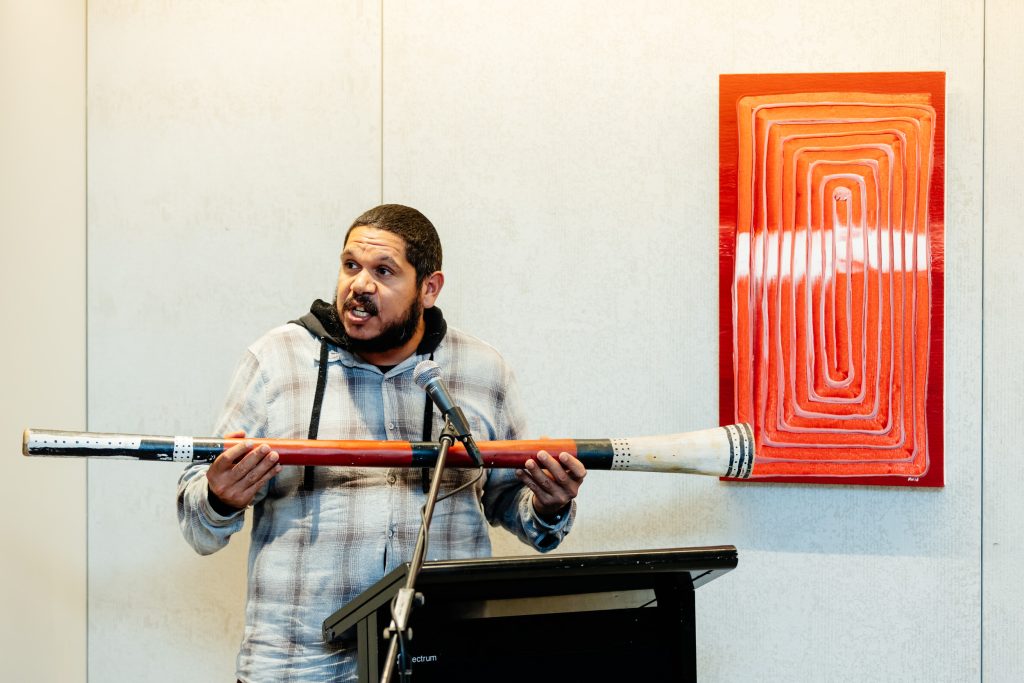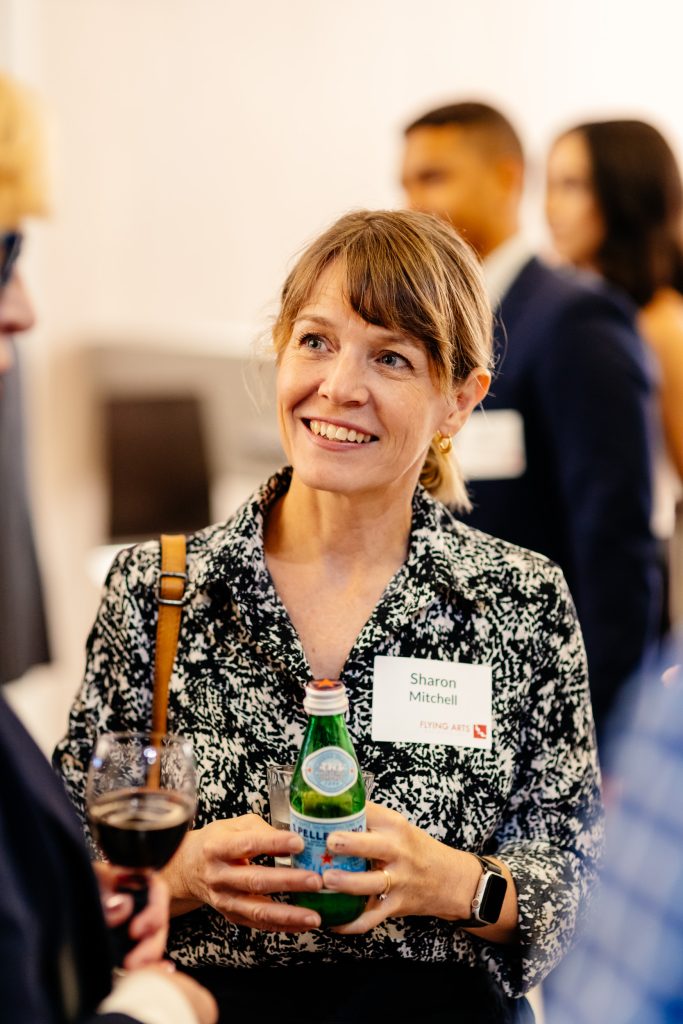 Above: Allison Boland and artist Rosella Namok.
2023 QRAA LAUNCH EVENT
We welcomed a capacity crowd at the Judith Wright Arts Centre. Artists, publicists, and the media mingled with members and the atmosphere was buzzing! Auntie Delmae Barton gave a beautiful acknowledgment of country. Our Chair, the Hon Anthe Philippides, thanked the sponsors who have joined to create a record $140,000 prize pool and introduced the 2022 Art for Life Award winner Kellie O'Dempsey.
Kellie took to the stage to speak about how career-changing winning the Art for Life Award has been. She was joined by Rosella Namok, the 2022 First Nations Artist Award, and Helen Dennis, the 2022 Remote Artist Award.
All in all, it was the perfect way to kick off the 2023 QRAA. Thank you again to all who attended as well as to our wonderful sponsors that make all this possible.
Image credits: Joe Ruckli