Exhibition opens at Consolidated Properties Group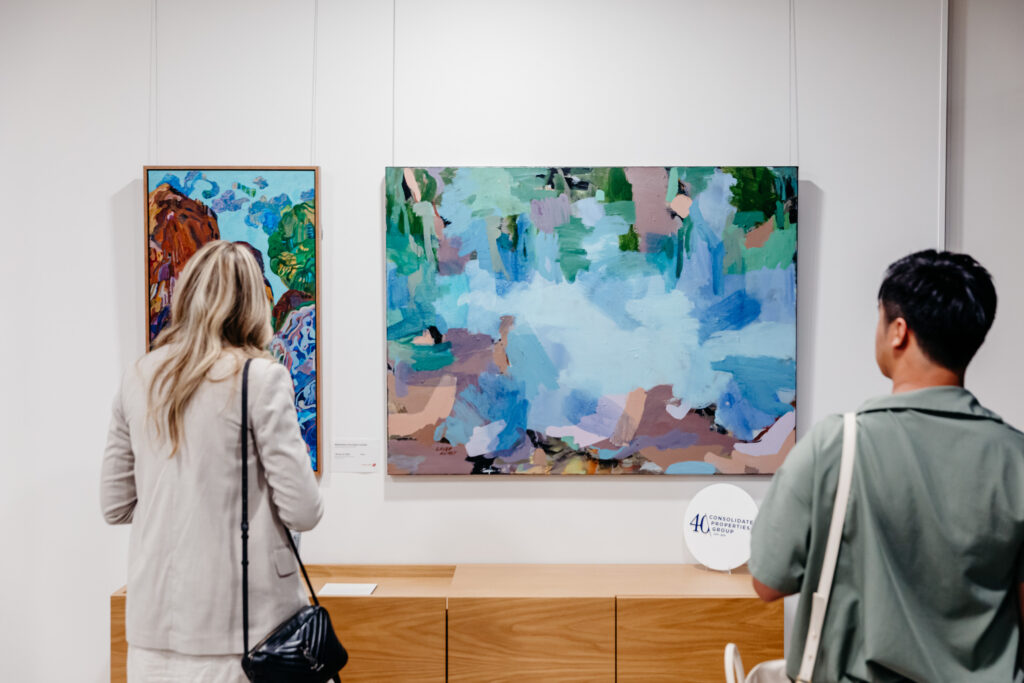 On Thursday 24 March Flying Arts Alliance celebrated all things landscape with the launch of the inaugural Mervyn Moriarty Landscape Exhibition at Consolidated Properties Group, Brisbane. 
Generously hosted by award partner Consolidated Properties Group and set against a spectacular backdrop of the Story Bridge from the wonderful Bar Pacino, the evening recognised and celebrated Mervyn Moriarty's legacy with the finalists and winner of Queensland Regional Art Awards (QRAA) Mervyn Moriarty Landscape Awards.   
After a lifetime as one of Australia's esteemed colour theorist, and art educators, Flying Arts Founder and artist, Mervyn "Merv" Moriarty left an immeasurable legacy throughout regional and remote Queensland where a generation of artists, educators and communities gained exposure to contemporary visual arts practice, many for the first time.  
Honouring Mervyn Moriarty's legacy, in 2021 Flying Arts offered the inaugural The Mervyn Moriarty Landscape Award as a category of the Queensland Regional Art Awards, Flying Arts Alliance's annual visual arts prize and exhibition for established and emerging artists living in regional and remote Queensland. The Landscape prize awards a landscape artwork in any medium, in homage to Mervyn's penchant for 'en plein air' landscape painting.  
The event also saw Flying Arts embark on an ambitious fundraising campaign, Here for 50 Years, Here for 50 More.  This campaign will assist Flying Arts to continue to make a difference throughout regional and remote Queensland over the next 50 years, so please dig deep to help us raise $50,000 to launch us into the next 50 years!
The Mervyn Moriarty Landscape Awards exhibition will be open to the public 9:00 am – 5:00 pm, Monday to Friday (excluding public holidays) until early 2023 in the offices of Consolidated Properties Group, Level 8/175 Eagle Street, Brisbane City.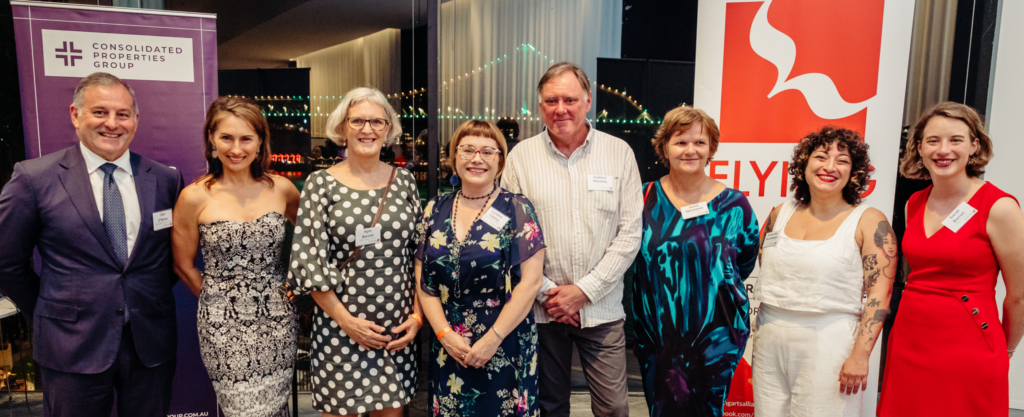 All photographs by Josef Ruckli.