27 April to 22 May 2023
Judith Wright Art Centre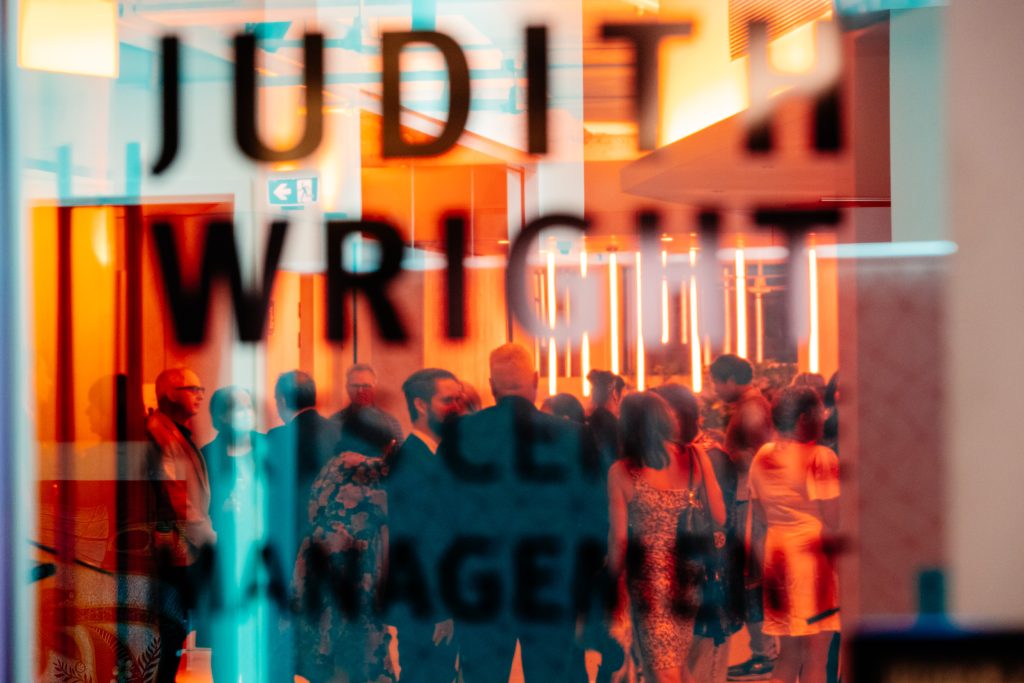 It was standing room only in the packed foyer gallery of the Judith Wright Arts Centre for the launch of an exhibition of artwork by Rosella Namok, winner of the First Nations Artist Award category of the 2022 Queensland Regional Art Awards. Rosella won the award with her sculptural piece My Place (Sea Green). Rosella flew from Cairns to Brisbane to be present at the launch and received an enthusiastic welcome from the attendees.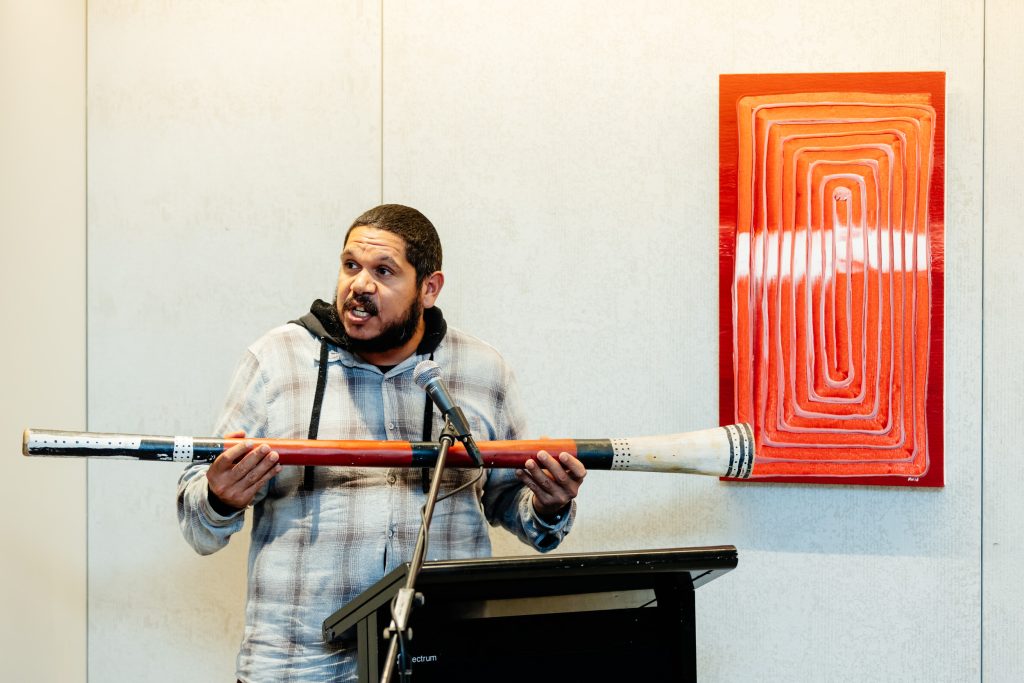 Above (L-R): Tommy Coghill from Tribal Experiences; Artist Rosella Namok; Honourable Anthe Philippides, Chair of Flying Arts Alliance and Paul Thompson, Executive Officer, Flying Arts Alliance.
The evening starting with a captivating and informative Welcome to Country by Tommy Coghill from Tribal Experience. There was a wonderful buzz on the evening. Attendees were very excited to meet and speak with Rosella who mingled with the very engaged crowd. Present on the evening were Flying Arts' Cultural Patrons Mr Tim Fairfax AC and Mrs Gina Fairfax AC, Celia Reordan representing Arts Queensland and major sponsors. Flying Arts acknowledged with gratitude the sponsorship of Mitchell Fine Art for the First Nations Artist Award.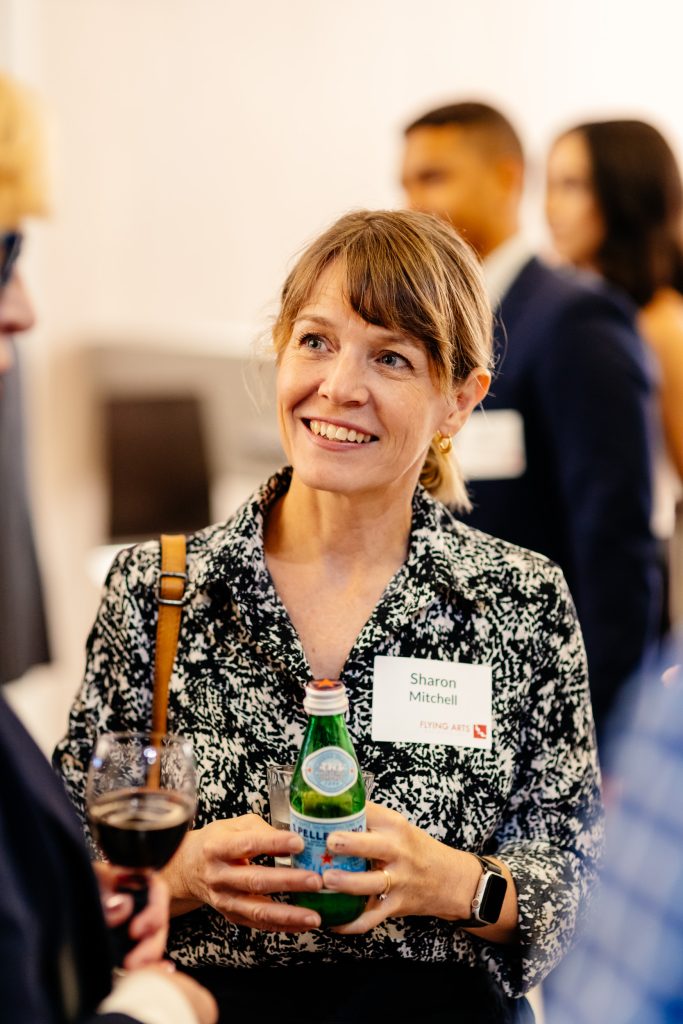 Those attending, who were not yet members, were invited to sign up and to enter a draw to receive a stunning painting by Rosella. The lucky winner of the drawer was Allison Boland who was thrilled to have a piece of art by Rosella, whose work she has long admired.
Above: Allison Boland and artist Rosella Namok.
Rosella first appeared on the contemporary art scene in the late 1990s as a prominent member of the renowned Lockhart River Art Gang. Growing up she experienced traditional practices – such as attending ceremonies, camping, fishing, gathering berries and hunting shellfish – within and around Lockhart River, Claudie River, Quintell Beach, Chilli Beach and the Iron Range (Kutini-Payamu) National Park.
With an extensive history exhibiting nationally and internationally, Rosella's paintings continue to reflect both traditional stories and contemporary themes across cultural and social concerns with candid observations about the environment and changing lifestyles. Mastering a direct painting technique developed by watching her grandmother drawing in the sand, Rosella often creates patterned, linear arrangements by scraping and pulling her fingers through rich layers of paint.
Through her choice of colour and composition, Rosella explores the broader, universal dualities of life; the macro (lore & culture) and the micro (family & self), the traditional and the modern, the land and the sea. The exhibition also includes works from another familiar series on show is often referred to as Stinging Rain. In these works, Rosella demonstrates a powerful and evocative landscape arrangement, seemingly merging earth, sky and water. With this technique Rosella applies multiple layers of vivid colour, but will later 'whip' the surface with long specially fashioned paint sticks, creating the rhythmic patterns of the driving rain that are commonplace in the northern tropics. It's an action painting that brings the physicality of Rosella into play.
Last year, Rosella was a finalist in the 2022 Montalto Sculpture Prize with her selected sculptural piece being on display on the grounds of Montalto.
Image credits: Photographs by Joe Ruckli.