Rebecca Lewis was very excited to be invited to participate in the Spring Sittings of Tiny Art as it gave her an opportunity to continue her creation of a three dimensional work from two dimensional prints.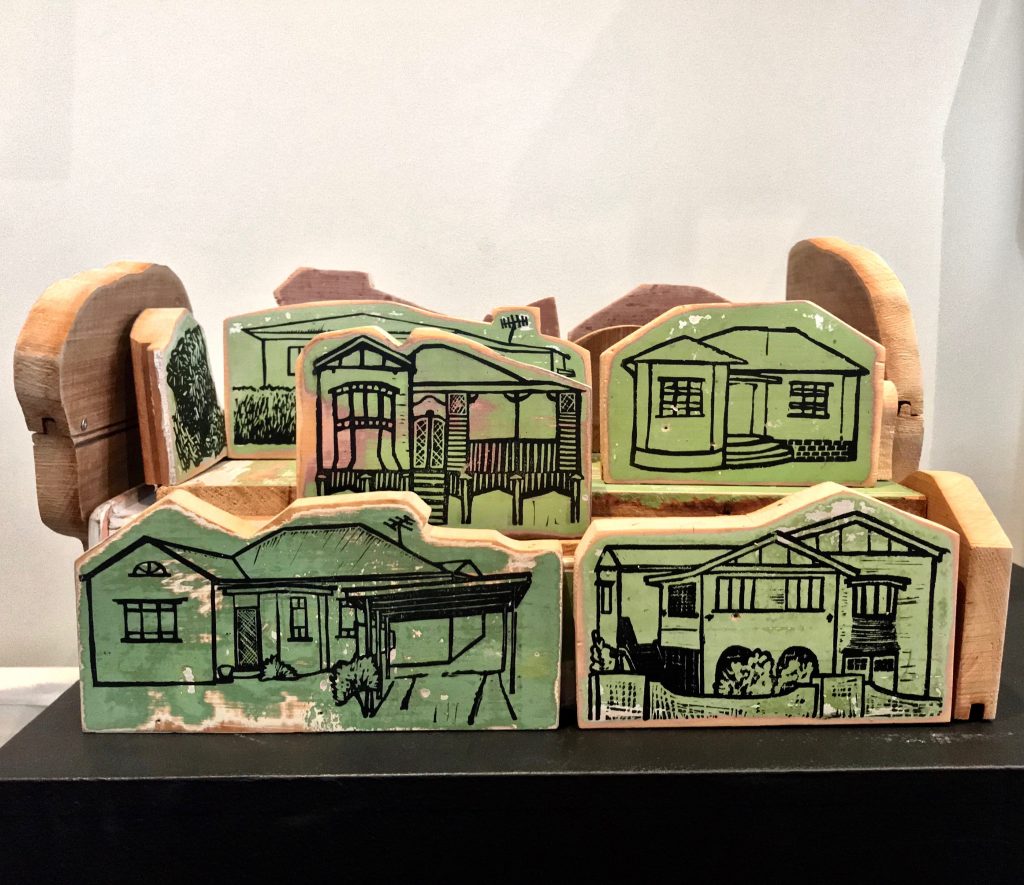 "I actually really enjoy having limitations, I think I work better when I there are some restrictions on my creative process so I can either reign in my over active imagination or take my practice in a different direction and let my imagination run wild.
"The use of plinths for this display meant that 3D work would be the most appropriate and as I usually work two dimensionally this was a fun challenge and one that I was happy to explore particularly as it meant I got to play with power tools.
"I am currently putting the finishing touches on my first solo gallery show which opens at the QCA Project Gallery, Southbank campus of Griffith University on September 5.
"I won the opportunity to exhibit after taking part in Flying Arts Exhibition Development Workshop last year. The last few months have been busy and intense as I've created twenty five new works along with a collection of oral histories to go with them."
Rebecca's work will be on display at the Judith Wright Centre from 30 August  – 22 November 2019 as part of the Seasonal Sittings of Tiny Art – Spring.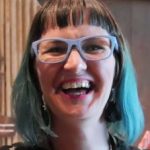 Rebecca Lewis is a self-taught print maker with a particular fondness for Queenslander houses and the stories held within their walls. Living in Ipswich Rebecca is spoiled for inspiration, as almost everywhere you turn you'll find a quintessential Queensland cottage, bungalow or stately home. In addition to lino printing, Rebecca is a big fan of screen printing and combines these two techniques to produce a range of hand printed textiles and homewares.