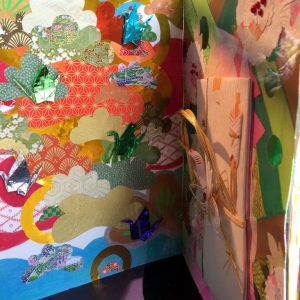 What Doesn't Change, is that it will Always Change
mixed media on cotton rag paper
concertina artist book (A4)
$500

I have always kept two diaries. One is a rigid, factual diary with daily expense and things that happened. The other is a contrast, a free flowing journal of mind, with drawings, poems, ticket stubs, pieces of weaving, stitches… a collage of everything, an art book. When I look back, the art book not only evokes emotions from the past instantaneously, but inspires me also to keep on creating.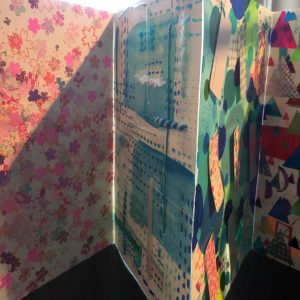 What Doesn't Change, is that it will Always Change will be on display at the Judith Wright Centre until 25 May 2018  Flying Arts Featured Artists – Autumn Exhibition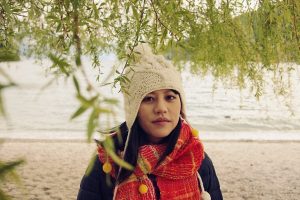 Yuki Crawford is a Japanese artist based in Brisbane, Australia who works in visual arts and crafts. Her inspirations are drawn from colourful surroundings of the subtropical life, and she enjoys a mixture of new and traditional media to create bold, bright art. You can read about Yuki's creative process and challenges here.