Flying Arts' Featured Artists at the Judy: SUMMER
30novAll Day22febFlying Arts' Featured Artists at the Judy: SUMMERExhibition
Time

November 30 (Friday) - February 22 (Friday)(GMT+10:00) View in my time
Location

Judith Wright Centre of Contemporary Arts

420 Brunswick Street, Fortitude Valley, QLD, 4006
Event Details

Showcasing the talent of our artist membership from Brisbane and regional Queensland, this exhibition takes the form of small scale three dimensional works displayed on plinths in the foyer space and corridors of level 2 at the Judith Wright Centre.

The Summer Exhibition features works from artist members Ben Landers, Meg McKerrow, Suzie Mansley, and Jane Du Rand.
---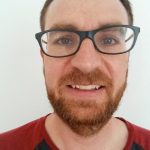 Ben Landers, Brisbane
Ben is a Brisbane based visual artist who studied Fine Art at QUT, graduating in 2006. Whilst he regularly use a range of different media areas, a common thread that runs through his work is a humorous approach to identity. This small body of work has been taken from a collection of wood carvings that he produced over the last two years. Ben selected these works because of the humorous autobiographical thread that runs through them.  In addition to applying for gallery shows, he is currently producing a collection of ceramic pieces to sell at markets as an alternate way to promote his work. 
Read more about Ben's small sculptures here.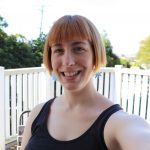 Meg McKerrow, Brisbane
Meg has been fascinated by miniatures since childhood and as an artist loves the complexity of scenes that can be created in such small spaces. She creates series of pieces with light themes such as fairy tales, however also enjoys incorporating human scale parts to create some scenes, altering the perception of reality. Using a smaller scale enclosed within the glass jar, Meg tries to create a sense of peace and escape from the constant speed of everyday life. At night, a time already rife with imaginative potential, the jars light up automatically, illuminating the scene within and inviting the viewer into a miniature world. In each scene Meg tries to capture and immortalise moments in time, forcing viewers to focus and take in the details.
Read more about Meg's solar lamps here.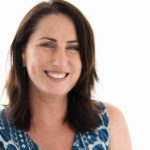 Suzie Mansley, Sunshine Coast
A passion for macro photography instinctively drew Suzie towards creating miniature art works mainly within the realm of ceramics. She has realised a passion for creating wheel thrown ceramic miniature vases! Beauty and form are amplified through magnified perception and the audience truly sees what they are looking at. Groupings suggest stories often relating to figurative form mimicking the ebb and flow of interactions reminiscent of connections found have in life relationships.  Suzie uses porcelain clay and fire in a variety of methods being wood firing, reduction firing, oxidation firing and raku firing. 
Read more about Suzie's Monumental Miniatures here .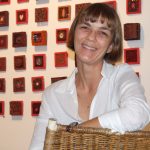 Jane Du Rand, Brisbane
As a recent immigrant to Australia, Jane embarked on a project to get to know the Australian native plants. She became obsessed with banksias and has been experimenting with representing their beautiful structural forms in ceramics. Sometimes Jane "morphs" the shapes of the plants so that they become sculptural objects in themselves. Jane also still draws on native plants from her birth country, South Africa, and likes to see the linkages and similarities that exist as many of these plants have common ancestors. She has placed the plants on plinths and given them their "own world" to live in by using the glass domed coverings. This gives them a "specimen" feel. The idea of documenting the plant forms is the artist's way of coming to terms with being in a new land.
Read more about Jane's ceramic sculptures here.
---
Flying Arts is seeking submissions of tiny art works from Flying Arts members for a series of exhibitions on display in the public foyer spaces at the Judith Wright Centre during 2019. There will be four seasonal sittings of tiny art throughout 2019. Up to four featured artists will be selected for each exhibition. Works will be exhibited in covered secure plinths. All works can be made available for sale (optional).
---