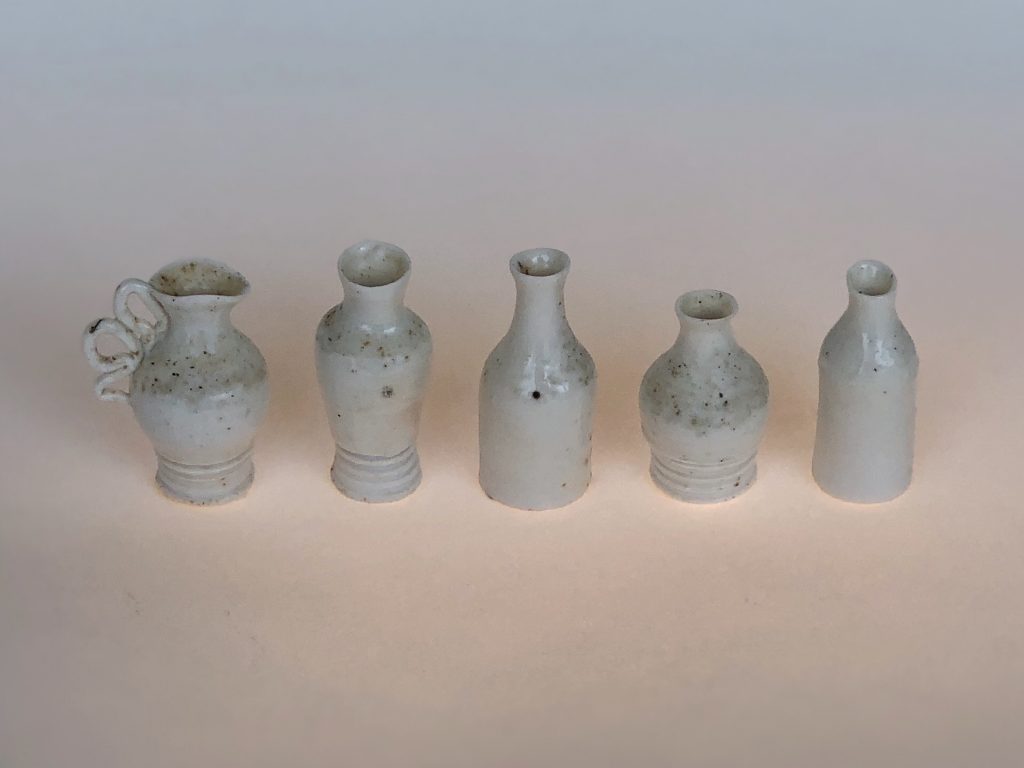 Troubaille
wheel-thrown porcelain
12mm x 80mm approx
$180 (set of 5)

(n) something lovely found by chance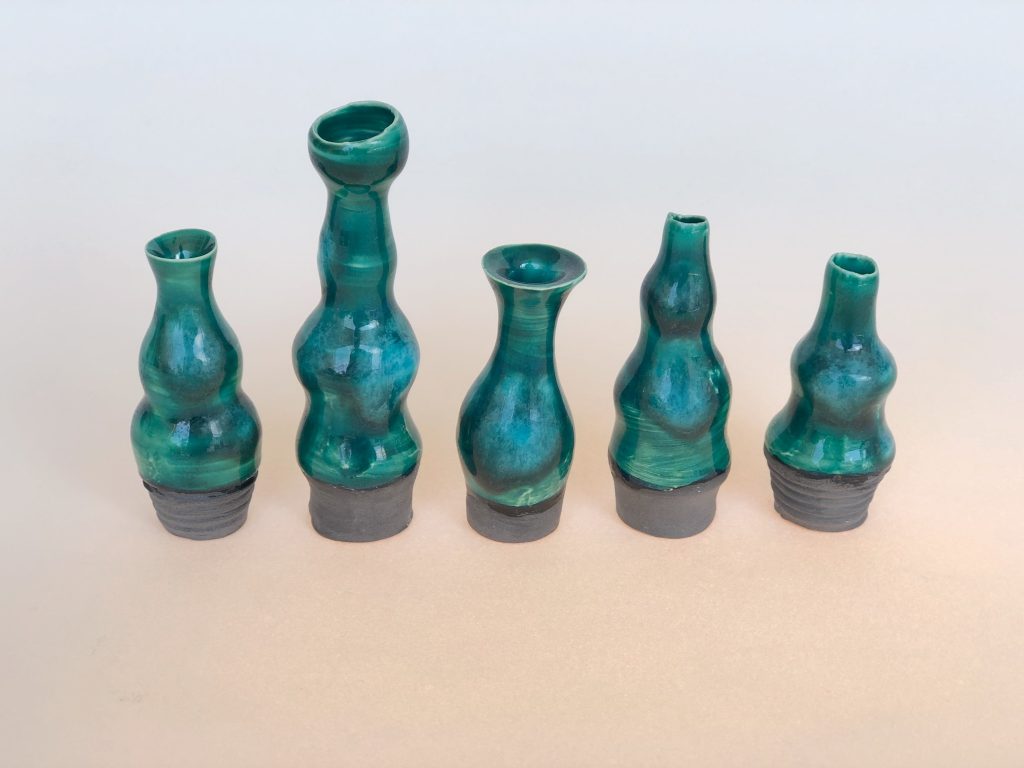 Ukiyo
wheel-thrown porcelain
12mm x 80mm approx
$180 (set of 5)

(n) literally "the floating world" – living in the moment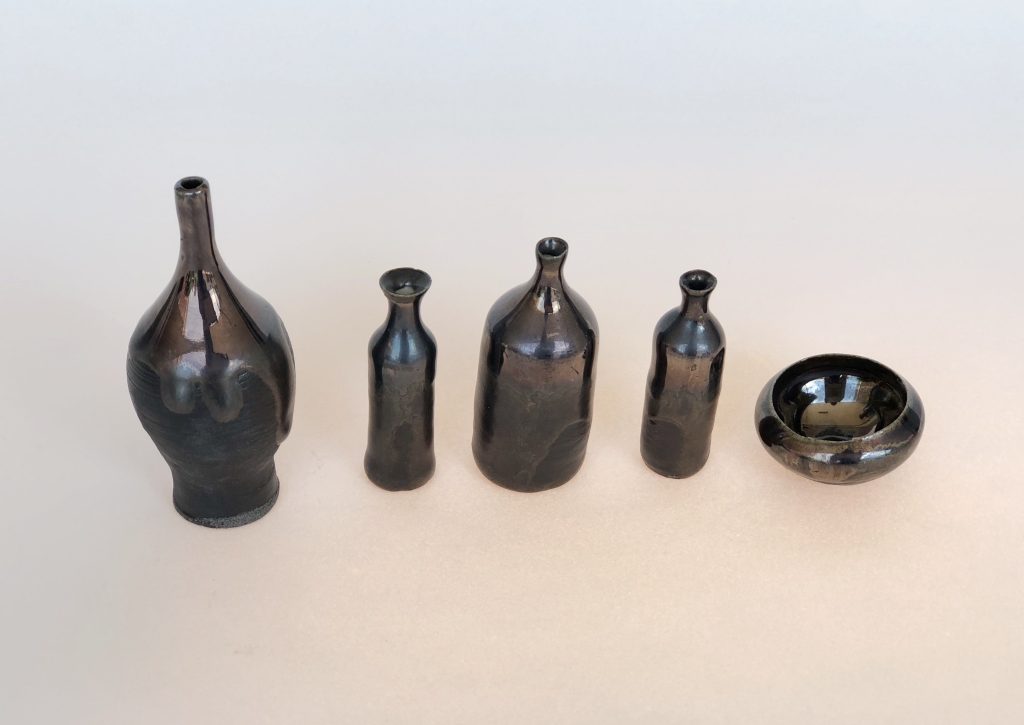 Maganta
wheel-thrown porcelain
12mm x 80mm approx
NFS
(n) the reflection of the moon on water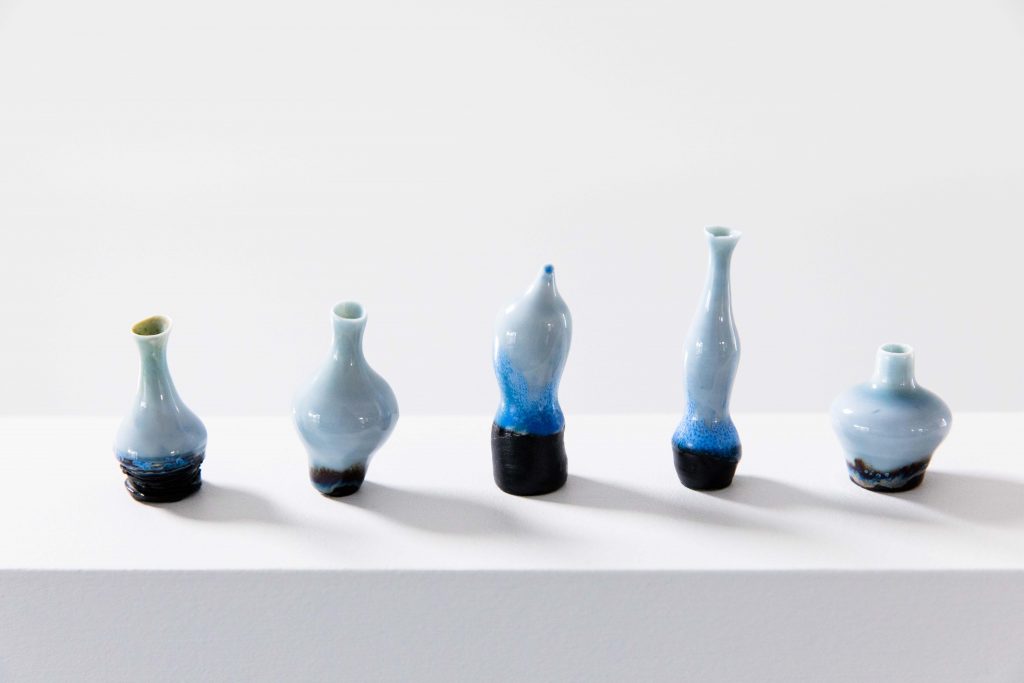 Nefelibata
wheel-thrown porcelain
12mm x 80mm approx
$180 (set of 5)

(a) one  who lives in the clouds of their own imagination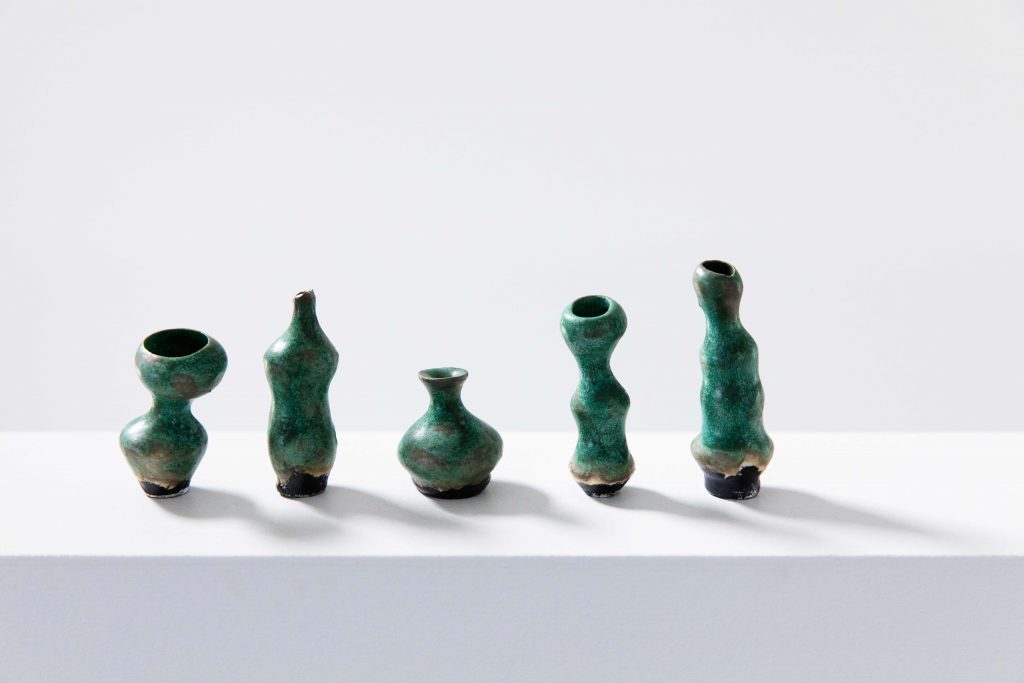 Querencia
wheel-thrown porcelain
12mm x 80mm approx
$180 (set of 5)

a favourite spot, a fondness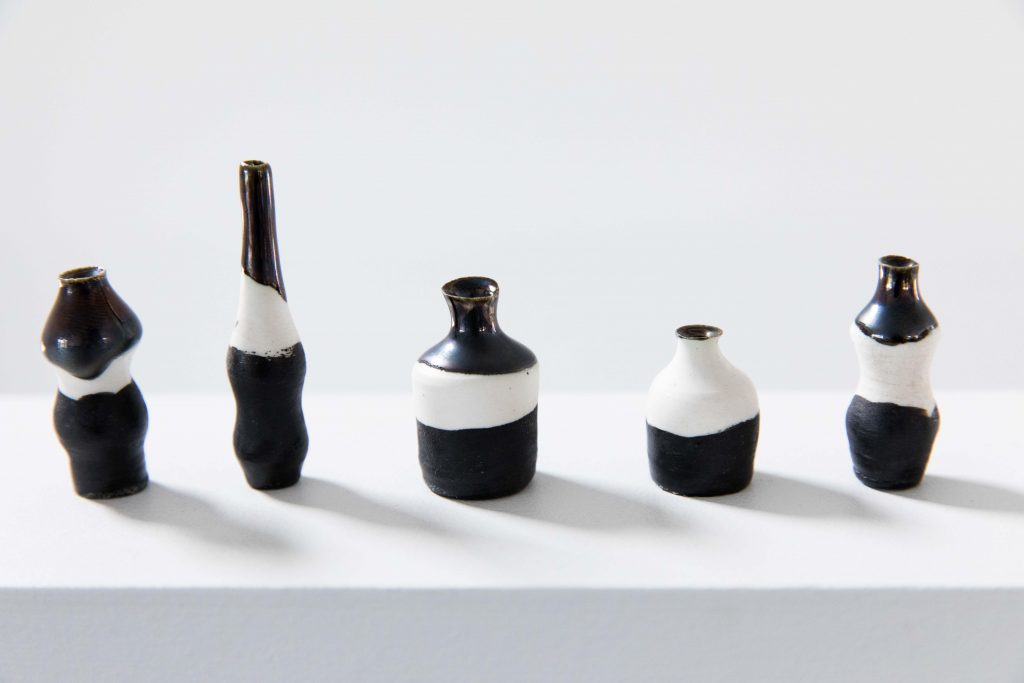 Oenomel
wheel-thrown porcelain
12mm x 80mm approx
$180 (set of 5)

(n) something combining strength with sweetness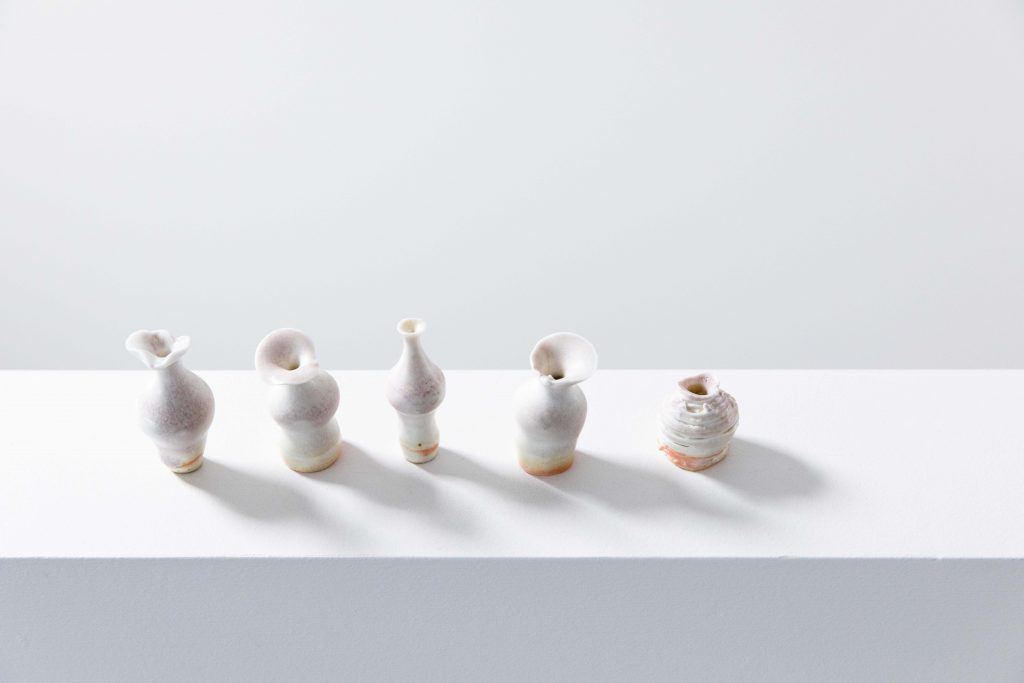 Meraki
wheel-thrown porcelain
12mm x 80mm approx
$180 (set of 5)

(v) to do something with soul, creativity, or love; when you leave a piece of yourself in your work
Suzie's series Monumental Miniatures will be on display at the Judith Wright Centre from 30 November 2018 until 22 February 2019 as part of  Flying Arts Featured Artists – Summer Exhibition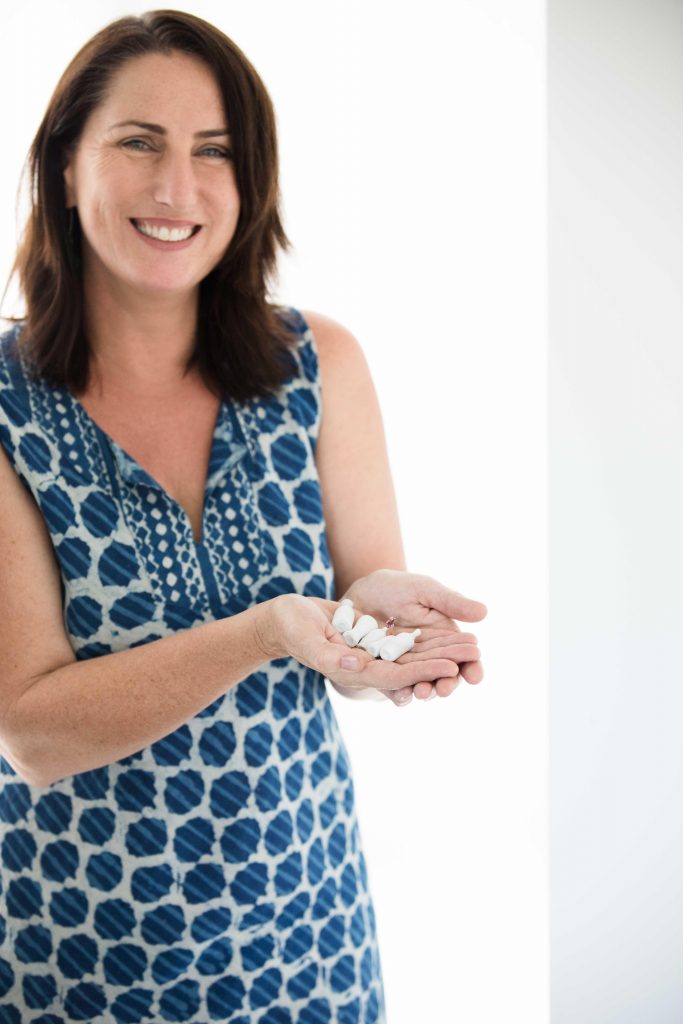 Suzie Mansley completed a Diploma of Visual Arts 2017 at Nambour TAFE and began studies as a second year Bachelor of Visual Arts student in early 2018. She was awarded a scholarship at the Diploma VA end of year exhibition by ADFAS (Noosa Branch) to go towards continuing studies with the Bachelor of Visual Arts in 2018. Suzie's contribution to the 2017 end of year visual arts TAFE exhibition comprised 200 pieces of wheel thrown miniature vases displayed in sets of five. 
Suzie has realised a passion for creating wheel thrown ceramic miniature vases! She uses porcelain clay and fires in a variety of methods including wood, reduction, oxidation, and raku firing. Her tiny vases range in sizing from approximately minimum 12 mm width up to maximum 80 mm height. 
You can find Suzie on Facebook and Instagram.
Read more about Suzie here.