Happy New Year to one and all! We've been back in the office for a couple of weeks and the program is just back from the printers! Keep an eye out for that one headed your way soon.
We kick off the year with something very exciting for artists: we're on the hunt for small-scale artworks to be included in our new Featured Artists at the Judy exhibitions, to be displayed in the Judith Wright Centre foyer throughout the year. Applications close January 31!
Applications for our 2018 Small Schools Fund are now open. This fund is especially for schools with 50 or less students in regional and remote Queensland to apply for financial support for curriculum linked projects (inclusive of Flying Arts facilitator fees, travel and accommodation).
Colours of Queensland, our touring exhibition featuring artworks from the 2016 Queensland Regional Art Awards is currently at Goondiwindi. This is the last leg of its year-long tour before it comes home, so check it out while you can!
In other exciting news, Flying Arts has been successful in our application to Arts Queensland's Playing Queensland fund for a new touring exhibition program. Colour and Response will bring the latest artwork of Mervyn Moriarty back to the bush, with a counterpoint in each tour location of exhibitions featuring the works of local artists.
The year ahead at Flying Arts is full of possibility and brand new things – including a new staff member, a slew of industry opportunities, and our first professional development programs open for booking in 2018! Read on to find out more…
---
Welcome to the team!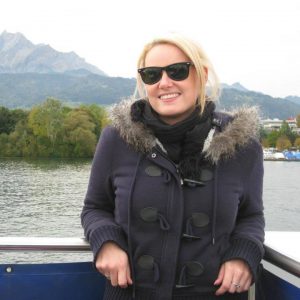 We are delighted to welcome Madeleine Cook to the Flying Arts team as our new By Request Lead!
Originally from Brisbane, Madeleine moved the Gladstone in 2010 to pursue her dream of working within the Arts.
After working for APN in the design and advertising team, Madeleine shifted into an exciting, fast-paced role at the Gladstone Regional Art Gallery & Museum.
Maddie has a degree in Art History and Film and TV, and is currently completing a Diploma of Graphic Design, part-time.
Madeleine has returned to Brisbane in 2018 with her partner, 2 dogs and cat. She's hit the ground running, and is eager to help you facilitate arts workshops and projects in your local community!
---
For Artists & Artsworkers
---
For Young Artists
---
For Teachers & Educators
---
For Schools
---
Exhibitions
---
Book a By Request Workshop
Flying Arts offers a range of By Request programs for Schools and for Creative Communities such as groups, festivals, local government and organisations. By Request workshops and projects can be delivered on-demand for all age groups and skill levels, anywhere in Queensland or online.
---
Become a Flying Arts Member
Standard Membership is available to individuals, groups or corporates. It comes with a full range of benefits including rebate vouchers, discount vouchers, and ability to submit members news.
Accredited membership confers all benefits of standard membership in addition to providing coverage under the Flying Arts General Liability and Personal Accident insurance package.