Want to receive Flying Arts updates in your inbox each month? Sign up to our eNewsletters
---
June is a big month here at Flying Arts, with a diverse range of in-person artist workshops and educator webinars, exhibitions on the move, regional visits and much more! Here are some of the highlights, and as always, you can scroll down find out more:
Finally, as the end of financial year approaches, we ask that you consider a tax-deductible donation to Flying Arts. Your support, great or small, directly sustains and transforms lives across the state, often keeping alive opportunities for art practice and makes the dream of art as a viable career option a reality. Donate Now
---
Program Highlights
Take control of your tax return this end of financial year! Our annual free tax webinar for artists and artsworkers is just around the corner, streaming online 17 June. Save your burning questions for accountant Matthew Tucker, principal of Creative Crunchers. Sign up now

Do you want to see your artwork in a gallery? Perfect your exhibition pitch and understand preparation process with our Exhibition Development Program. This program has launched the careers of alumni including Erin Dunne, Tamika Grant-Iramu and many more! Grab your ticket
---
Professional Development Opportunities (view all)
For Artists and Artsworkers (view all)

For Teachers and Educators (view all)

---


Art Enquirer Bursaries for Regional Qld Students

Thanks to the generosity of Creative Crunchers, we are offerring bursaries for students located in regional Queensland to participate in this year's Art Enquirer program free of charge. Applications are open until Monday 21 June.

Participants will delve into the art world and hone their art writing skills with virtual studio visits and sessions with artist Tony Albert, Queensland Art Gallery | Gallery of Modern Art Associate Curator Sophia Sambono, IMA Associate Director Tulleah Pearce, and more.

---
Regional Arts Fund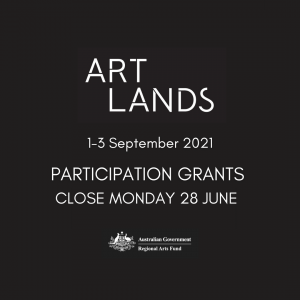 Artlands 2021 Participation Grants
Participation Grants are now available for regional Queensland arts practitioners and volunteers to participate in Artlands 2021 this September, Australia's largest regional arts gathering.

There are three types of grants available, supporting either in-person or digital attendance: Get There, Get In, and Get Online.

Applications are open now until 5:00 pm, 28 June 2021. Apply Now
These grants are provided thanks to the Australian Government's Regional Arts Fund, Regional Arts Australia (RAA), Regional Arts Services Network (RASN), and Arts QLD.
The Regional Arts Fund (RAF) is an Australian Government program designed to benefit regional and remote arts practitioners, arts workers, audiences and communities. The fund is provided through Regional Arts Australia and is administered in Queensland by Flying Arts Alliance.
---

Last Month for Early Bird Entries: Queensland Regional Art Awards
June is the final month for discounted entry into the Queensland Regional Art Awards, with Early Bird entries closing 28 July. Make the most of the discount and enter your work across 11 specialty categories, including our new First Nations Artist Award, 'The Merv' Landscape Award and Photography Award.
---
Jabu Birriny (Land + Sea) exhibition comes to Atherton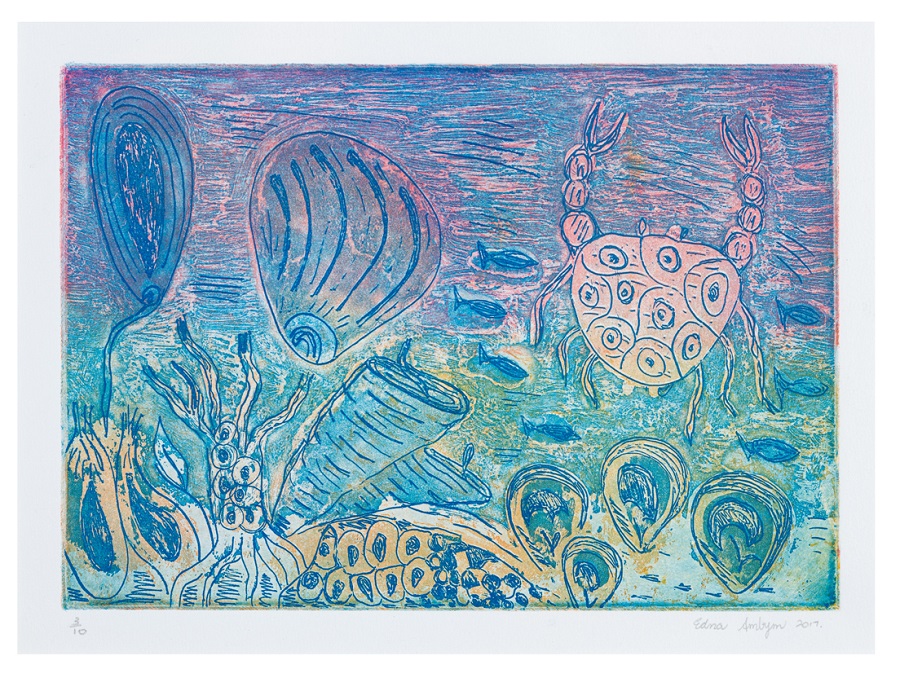 Jabu Birriny, meaning 'land' and 'sea', celebrates the unique environment of Yarrabah and its ongoing importance to culture and people, located on the shore of Cape Grafton in Far North Queensland. The exhibition brings together stories rich in lineal, past and recent histories through vibrant prints, woven vessels and textured ceramics that embody their land and sea.

Make sure you see the dynamic responses to Country in Jabu Birriny at Tablelands Regional Gallery in Atherton from 29 June until 31 July as the final stopin the multi-year tour. See the Gallery's website for further information on public programs, including weaving workshops with artist Aunty Philomena.

The Jabu Birriny exhibition was developed by State Library of Queensland in partnership with Yarrabah Arts and Cultural Precinct.
---
For Schools and Communities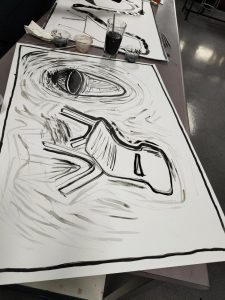 Case Study: Genesis Christian College
Our By Request Facilitator Emma Gardener recently visited Year 11 at Genesis Christian College in Brisbane to introduce their new visual arts unit 'Art as Code.'

Emma guided students through exercises using ink to explore how visual language, symbol systems and art conventions can express ideas and feelings in images, objects and experiences. We love the expressive outcomes!

Do you want to bring an artist to visit your school or community? Ask us about how we can organise bespoke workshops anywhere in the state. Enquire Now
---
Need insurance for your project or practice?
Get tailored General Liability and Personal Accident Insurance Package with Flying Arts Accredited Membership. We also offer Standard Membership with full range of benefits including rebate vouchers, discount vouchers, and ability to submit members news. Learn More
---
Exhibitions on the Road
---