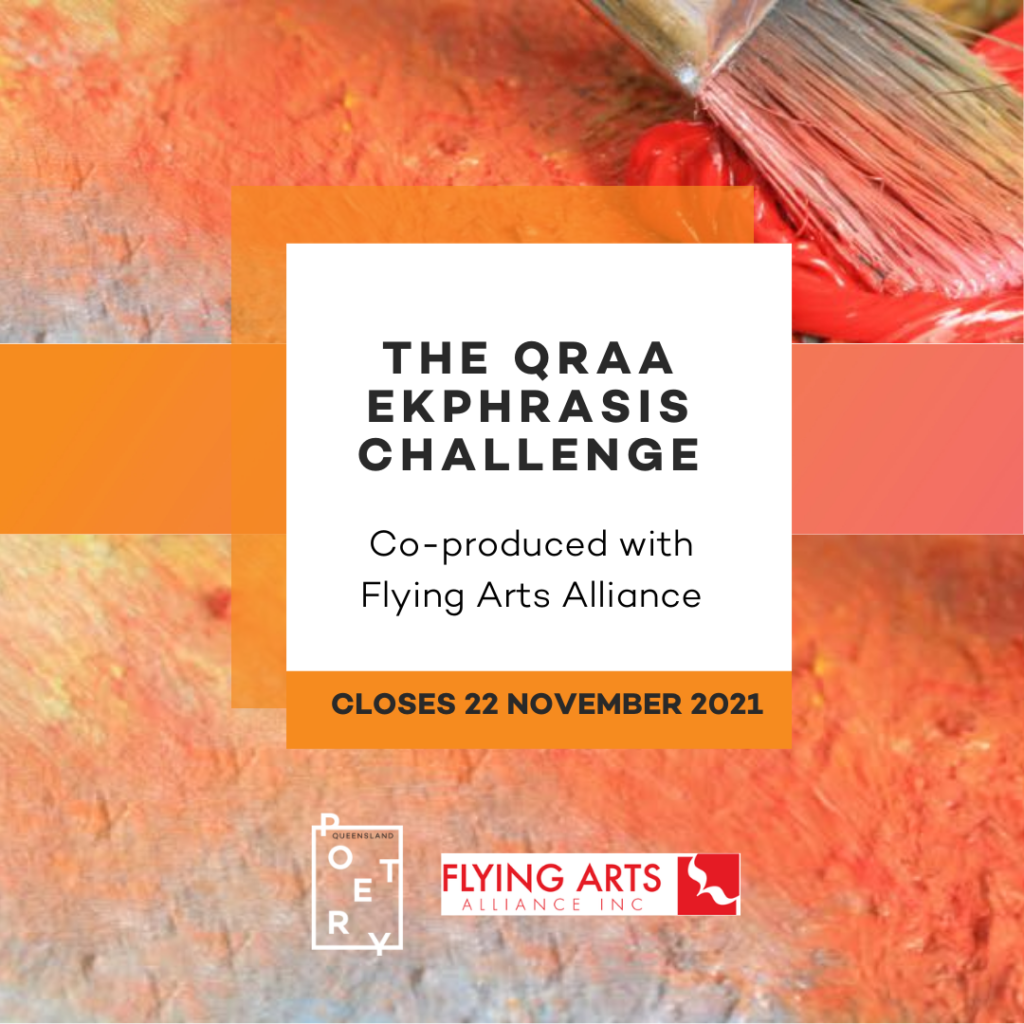 Flying Arts is pleased to partner with Queensland Poetry for the second year to deliver the QRAA Ekphrasis Challenge.
The poetry competition is named after the writing technique of 'ekphrasis' meaning "the use of detailed description of a work of visual art as a literary device."
The QRAA Ekphrasis Challenge invites poets Australia-wide to respond to one of the nine winning artworks featured in the 2021 Queensland Regional Arts Awards in 12-lines or less.
Each of the nine poets selected is awarded a fee for their writing, which is published as didactic response alongside the works either online or as part of the physical tour of regional Queensland.
See the Queensland Poetry website for full entry details. Submit by 22 November 11:59 pm.
The QRAA Ekphrasis Challenge is a co-production of Flying Arts and Queensland Poetry Festival, and is supported by Australian Poetry via the Cultural Fund.