Seasonal Sittings of Tiny Art - Winter
31may(may 31)9:00 am23aug(aug 23)5:00 pmSeasonal Sittings of Tiny Art - WinterExhibition

Time

May 31 (Friday) 9:00 am - August 23 (Friday) 5:00 pm(GMT+10:00) View in my time
Location

Judith Wright Centre of Contemporary Arts

420 Brunswick Street, Fortitude Valley, QLD, 4006
Event Details

Tiny Art, Big Impact! These exhibitions feature small artworks created by Flying Arts members from all across Queensland in the foyer and halls of the Judith Wright Centre of Contemporary Art, Brisbane.

Opening Hours:
Monday – Friday, 9am – 5pm

Free

The Winter sitting features works from artist members Carolyn Watson, Carol Khan, Kelly Southee, and Megan Grinstead.

Carolyn V Watson, Brisbane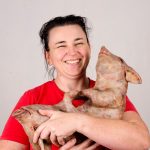 Carolyn V Watson is a multi-award-winning artist whose work has been exhibited in solo and group shows throughout Australia. In 2017 she won the prestigious Shilliam Award Frank Lambert Memorial Prize at the Brisbane Sculpture Festival and was invited to exhibit at the internationally-regarded World Science Festival, Brisbane. She is an eight-time finalist in the Moreton Bay Regional Art Awards, a six-time finalist in the Marie Ellis OAM Prize for Drawing (Honourable Mention, 2011), and was selected for the 2012 John Fries Memorial Prize and the 2008 Churchie Emerging Art Prize. In 2015, her solo exhibition allgloryisfleeting(memoryandhand) was presented at Bundaberg Regional Art Gallery, resulting in an Artist in Residence with St Luke's Anglican College, Bundaberg in 2016. Her work is held in public and private collections in Australia and internationally. 
Preview Carolyn's works here.
Carol Khan, Brisbane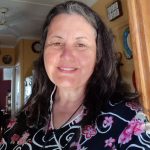 Born in 1960, Carol has always been interested in art and music. She attended Kelvin Grove College in Brisbane 1983 and studied drawing and sculpture with William Robinson and Tom Risley. In Melbourne 1985 she completed a BA of fine art in Ceramics, Sculpture, Photography and Print Making at Phillip Institute in Bundoora with Peter D. Cole, Peter Hook, with Betty Churcher and then Jeff Makin at the wheel. Completing her Post Graduate Teaching diploma at Victoria College she returned to Brisbane in 1990, teaching for the next 20 years while also engaging in various community projects involving ceramics, tile and mural in Brisbane and the Northern Territory, as well as exhibition and mural projects within schools. With qualifications in Art Therapy and Counselling, Carol maintains her studio practice and teaches.
Preview Carol's works here.
Kelly Southee, Brisbane
Kelly Southee is a Brisbane based artist. She was born in New Zealand and moved to Queensland at a young age. She has lived in Canada and the United States. Kelly enjoys sketching and painting en-plein air as often as she can. However, when time limits this pursuit she takes reference photographs to interpret later in the studio. She uses a variety of mediums to create her works: pen and ink, pastels and paint. As a former interior architect, working in the 'built environment', Kelly  is currently focused on capturing 'our places': old buildings and homes, modest garages and massive backyards that tell a story of change, or of better times. She feels an urgency to honour these character-filled buildings, streetscapes, treescapes and precious green spaces, as they disappear to make way for urban redevelopment.
Preview Kelly's works here.
Megan Grinstead, Brisbane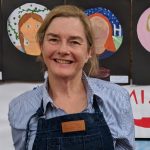 As an artist, Megan is interested in the economics of plants, the patterns and colours of plants and the communities that are drawn together with plants in many different ways. The stories surrounding plants. She uses natural history as a pathway to tell stories in a visual way. At present Megan works with groups of young children, guiding them through the use of many different mediums, with interesting information about the natural world as the underlying subject. They have worked collaboratively on the painted trees in this exhibition, discussing the natural history of Brisbane, the importance of an ephemeral value such as shade, colours, shape ,form and most importantly, drawing skills! Megan's idea is to be able to facilitate and form connections to local natural history and also to teach the skills, confidence, critical thinking ability, sound decision making to work independently as young artists. Being an artist is a skill to share and enjoy with others!
Preview Megan's works here.