You can click the roles and names below to learn more about each of the Board members.
CO CHAIRCO CHAIRSECRETARYTREASURERDIRECTORS
CO CHAIR
SARAH BARRON

Sarah Barron has a longstanding association with Flying Arts, as a high school participant at Flying Arts youth residency programs, then as a member of staff for 4 and a half years, before joining the board in 2013. She has over 10 years of arts industry experience across a range of creative, curatorial, programming and exhibition-based roles in a regional, university and commercial gallery as well as artist run initiatives, art organisations, festivals and events. Organisations she has worked with include the Art Series Hotel Group, Boxcopy Contemporary Art Space, FireWorks Gallery and Logan Art Gallery. She holds a Bachelor of Creative Industries (Honours), majoring in Art and Design History, from QUT.
Sarah currently combines her passion for art, education and accessibility in her role of Public Programs Officer at QUT Art Museum and the William Robinson Gallery in Brisbane, where she has worked since 2015. In this role she develops and implements strategic public programs that complement the exhibitions and extend visitor experiences at the galleries.
CO CHAIR
KASIA KONDAS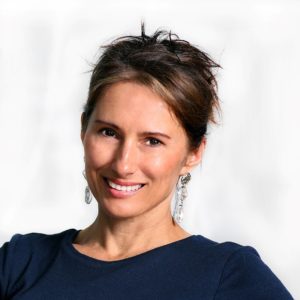 Kasia is currently a Director with CRriskCo responsible for growing the fintech business in Australia. Previously Director at KPMG, she concurrently runs her own consulting/advisory business providing People & Change services to clients in Brisbane, Sydney and Perth.
She has over 20 years experience in People & Change as well as line HR/OD leadership roles with Deloitte in Australia and Europe. She has held leadership roles in Daimler Chrysler's global transformation, alignment and capability development programs in The Netherlands. She led alignment and change programs for major capital projects at SKM/Jacobs as well as Thiess across Australia for 11 major capital projects across regional Australia including QLD.
Kasia established her consultancy/advisory business, Mindful Energy, to focus on delivering large organisational change, strategic alignment and team engagement, culture transformation, leadership and capability development programs. She works with 'blue chip' corporations such as Rio Tinto, Universities, NFPs, public sector, financial services, resources, engineering, R&D, automotive and retail and e-commerce industries. Kasia holds a Masters degree in Commerce (Management) and is a Registered Psychologist focused on people, performance and transformation.
SECRETARY
BEN TURNBULL
Ben Turnbull is a Lawyer at McCullough Robertson Lawyers in Brisbane.  Ben's specialty is in projects, energy and resources law acting for a variety of clients.
Ben has a strong focus on relationship building and has significant experience dealing with complex stakeholder issues and negotiations.
Having grown up in regional Queensland, Ben understands the importance of the arts to people living in regional and remote areas, and is keen to ensure that people living in those areas can continue to enjoy access to the arts.
TREASURER
LOUISE GUY
Louise Guy is a Business Manager within the Queensland State Government who currently overseas the corporate and governance functions associated with tourism development projects associated with Queens Wharf Brisbane Integrated Resort Development, Queensland Ecotourism Trails and the Minjerribah Futures transition.
Louise holds formal qualifications of Bachelor of Business (Accounting) RMIT and is a Chartered Accountant.  She began her career as an external auditor with a large accounting firm and has over 25 years working across the state government in roles that included Manager Budget, Manager Financial Operations and internal audit across portfolios associated with economic and industry development, innovation, trade and investment, local government and mines and energy.  Over this period major financial reforms have been implemented and Louise has been an active member in several departmental machinery-of-government changes.  She is currently active with the Business Continuity Planning during COVID-19.
DIRECTORS
[/su_accordion]