Seven Flying Arts Facilitators attended a local Brisbane Schools Year 7 Art Day. Students could choose from the following seven half-day workshops to attend.
Infusing bound fabric with Tie Dye ink. Image credit Megan Grinstead

Recycled Jewellery – Clare Poppi
Pen and Ink Wash – Adam Busby
Digital Photography – Melissa Anderson
Ikebana – Lily Karmatz
Digital Animation – Liam Herne
Concertina Books – Claudia Husband
Tie Dye – Megan Grinstead
The workshops all had a focus on the students learning new skills. Melissa, who facilitated the digital photography workshop, approached this learning by running a fun and competitive 'photo challenge' which she said "highlighted compositional rules, design, perspective and photographic craft, and ultimately inspired the students to look for creativity within the environment we worked within. We utilised the parklands and river areas on the campus, with children exploring everything from hidden worlds, textures, living objects, clouds etc."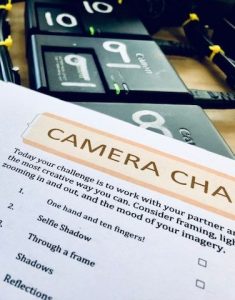 This appreciation for the outside world was mirrored in Lily's Ikebana workshop. Lily said "This workshop encouraged students to explore the possibilities of using common natural materials found in the landscape to create a mixed media artwork, nature is your paint brush. Ikebana is designed for creative thinking, no rules and disciplines, but a spontaneous response to materials. Students can create interesting artwork on canvas, hanging or free standing sculpture by working with natural materials such as leaves, branches, twigs, barks, seed pods, roots, flowers, and etc. These natural elements are used as prime medium in an artwork. They can cut, tear, roll, tie, wire, glued, etc. endless creative fun!"
Getting back to basics, and reinvigorating the humble medium of 2d markmaking was the focus of Adam's workshop. He facilitated a Pen and Inkwash workshop beginning with the basics shading techniques used such as bleeding, layering and blotting and hatching. The class then took part in some demo/follow alongs and still life exercises with multiple time lengths. Adam said "The students hopefully were able to take away a looser and more fun approach to still life and drawing in general, I had multiple points of feedback on the day that they never had used inkwash as a medium before, so was a pleasure to show them a new way of expressing."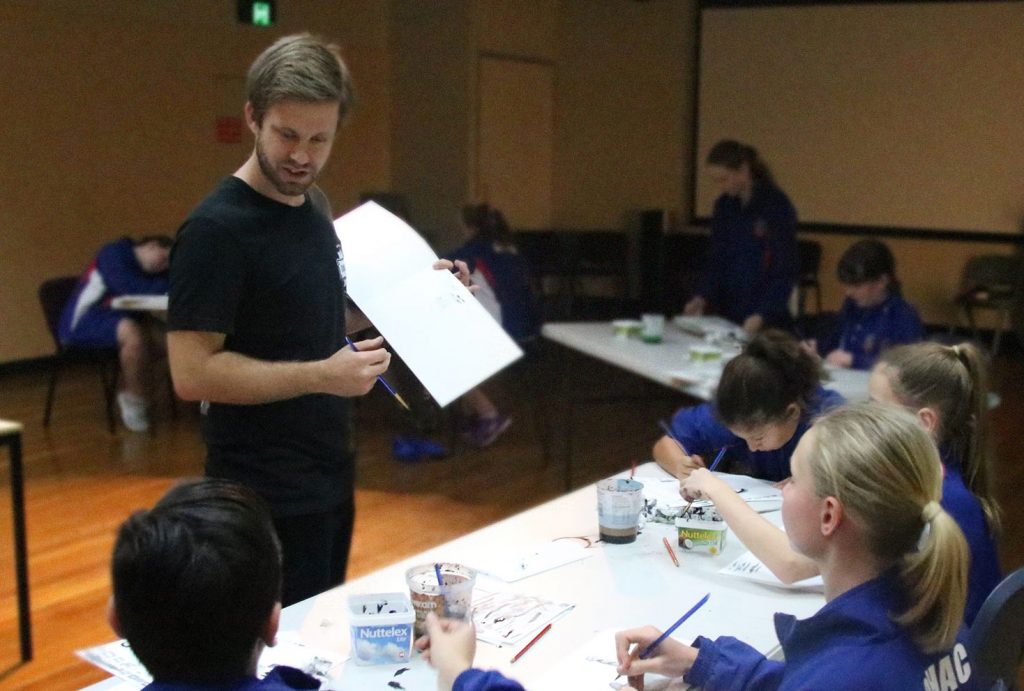 Concertina Bookmaking was perhaps one of the more challenging technical workshops, where Claudia showed students four different construction techniques including simple concertina folds, full-sheet concertina book, 4-page pinch book, Turkish map fold, and flexagons. Claudia said "I encouraged them to experiment with different paper types, collaging, and cutting/tearing the pages of the books to create 'windows' and texture. I love teaching bookmaking to school students, because it is often something they have not explored before. Two boys in particular became so enamored with the 'Turkish map' books, that they made about six of them, and challenged themselves to make them as small as they possibly could; and one boy even asked at the end of the session if he could take some paper with him so he could make more at home."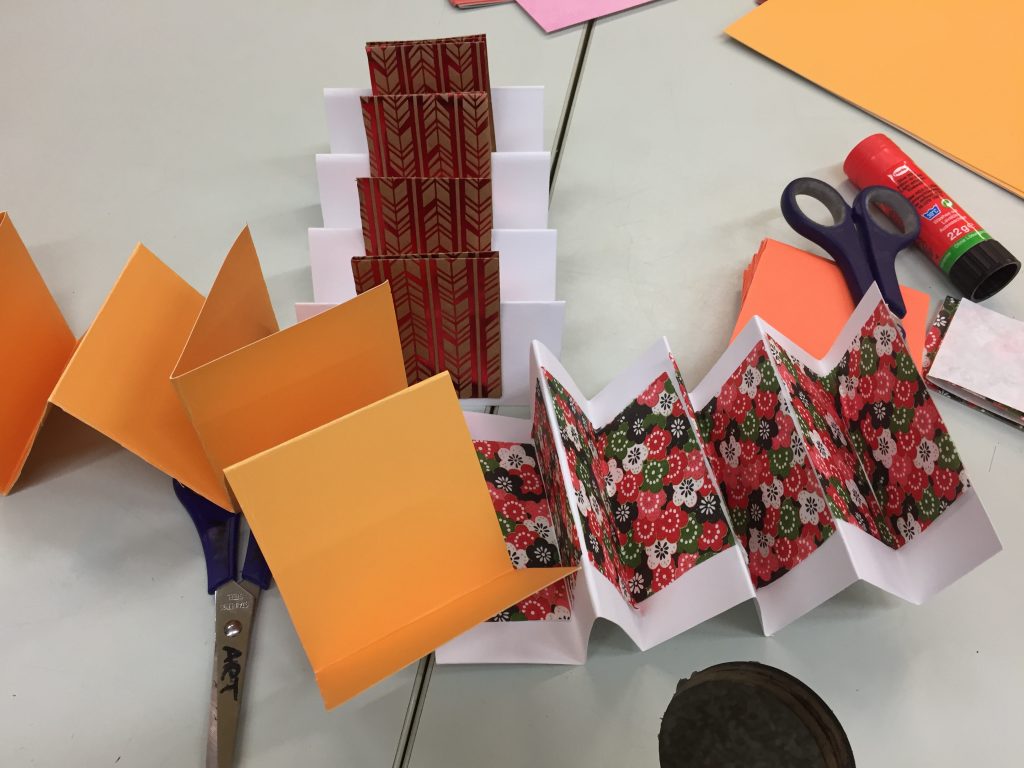 Liam had great feedback also from his animation workshop "The students were really engaged and had some great ideas for scenarios and characters to animate. They all seemed to be having lots of fun and were very ambitious in what they wanted to do"
Our facilitators found that learning's went beyond the immediate workshop participation. Megan, who delivered a tie dye workshop said that whilst they were dyeing, some students were already thinking about how they would use the fabric. "We discussed re using and recycling fabric, and the idea of being able to make and refashion your clothes in order to not consume fast fashion."
Students from Clare's workshops had similar reflections. She said "I think that it made the students re-consider what jewellery is and can be made from. I think they were exposed to some contemporary jewellery rather than traditional, commercial, mass produced jewellery which is good for their own awareness. I also explained why it is important to consider the use of recycled materials everyday items, including their choice of jewellery. Hopefully they will become more considered consumers and will consider where their jewellery comes from, how the materials are sourced and who made it."
The Flying Arts facilitator team looks forward to meeting next years cohort and passing on their passion for their artform.
---
This workshop was booked as part of our By Request programs.
By Request programs are available on-demand, and can be booked on behalf of schools or creative communities such as groups, festivals, local government and organisations. By Request programs can be delivered by our Flying Arts Artist and Facilitator Team anywhere across Queensland.