Queensland Regional Art Award (QRAA) 2021 New Media Award winner Bianca Tainsh visited Meanjin (Brisbane) for a week-long residency at the State Library of Queensland's innovation centre, The Edge on the 30 January to 6 February 2022.
⠀⠀⠀⠀⠀⠀⠀⠀⠀
While in the city, Bianca stayed at one of the very stylish Art Series Hotels, The Johnson, which takes its design cues from the work of celebrated Australian abstract artist Michael Johnson. Set in Spring Hill on the doorstep of Brisbane's vibrant CBD, this luxury boutique hotel features an array of Johnson artworks, in-house art libraries and a dedicated art channel. 
⠀⠀⠀⠀⠀⠀⠀⠀⠀
Bianca shares her creative journey exploring multidimensional and multi-media sculptural techniques and unusual embellishments for a series of 2D works.
Two worlds. Two realities.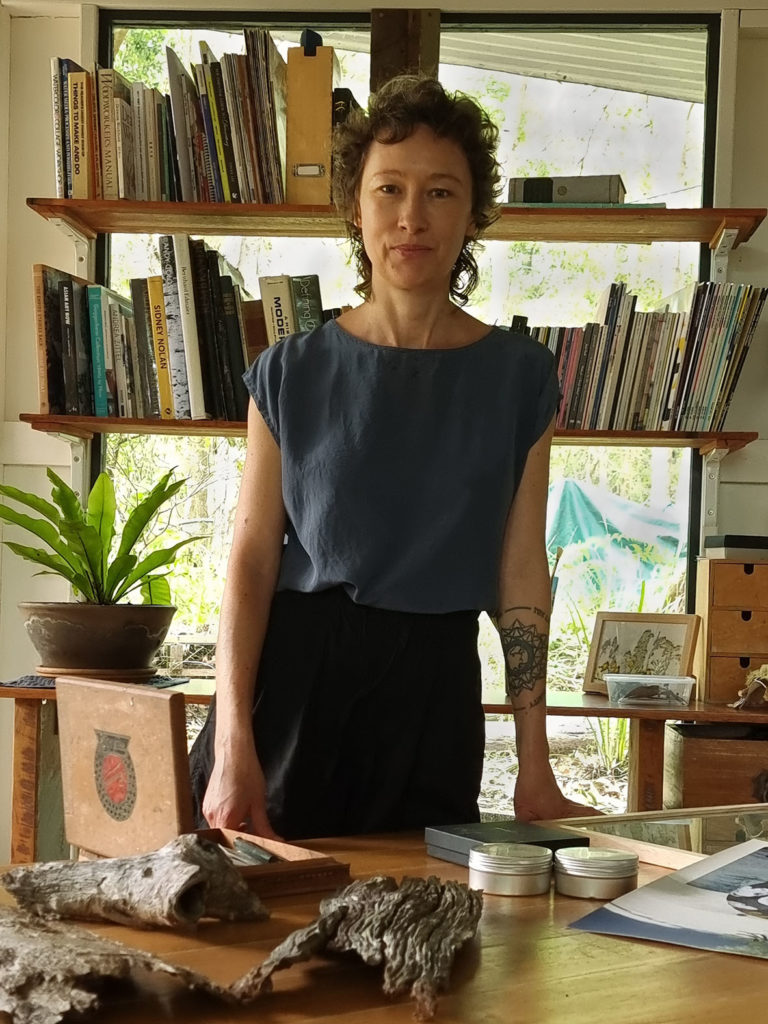 It's strange working on a project that is anchored in expanding perceptions of nature and the non-human sphere, from a space of synthetic surfaces, the atmosphere buzzing with all the automated activities of human life in the city.
Even the desk that I sit at now, is laminated with plastic wood-look-a-like veneer. I am in my room at The Johnson Brisbane, enjoying the luxury of aircon on a particularly muggy morning in Brisbane.
It is a bemusing contrast to my rammed-earth lake shack on Eumarella, my family's nature refuge on Lake Weyba, sacred Country of the Gubbi Gubbi people.
But this juxtaposition also lends the perfect platform for reflecting on the human disconnect from the natural world. And I don't just mean wild plants and undomesticated creatures.
The natural world also consists of all the processes and laws that happen on and beyond the world we inhabit. And there are the things happening that we can't perceive. Our primal intuition tells us that there are things going on, but maybe (as a western-Anglo society) we have been so shaped by the cleansing of our primal ways through religion and technology, that our senses have become numb. But numb to what?
Science is gradually revealing all kinds of extra-sensory biological capabilities in non-human organisms. We must remember that all humans once intuitively navigated the landscape, the sea and the seasons without all the contraptions that we came to rely upon. In fact, many of the indigenous peoples of the world still do have these capabilities…and they still perceive sentience in all elements of their world.
This is at the core for my project – sentience in the landscape – with a focus on a particular landscape.
Lake Weyba is my home, but I also feel a deeper affinity with Weyba as the site where I feel timelessly intertwined to the Earth and the cosmos, or Country – that I am part of her, and she is a part of me.
I feel propelled to protect her as I would myself or my family, and an aspiration of this project is to entangle others in this state of being. To follow the allure of the wild, non-human plain of experience, and reawaken a primal urge to exist as a respectful custodian, an equalised particulate on this incredible planet.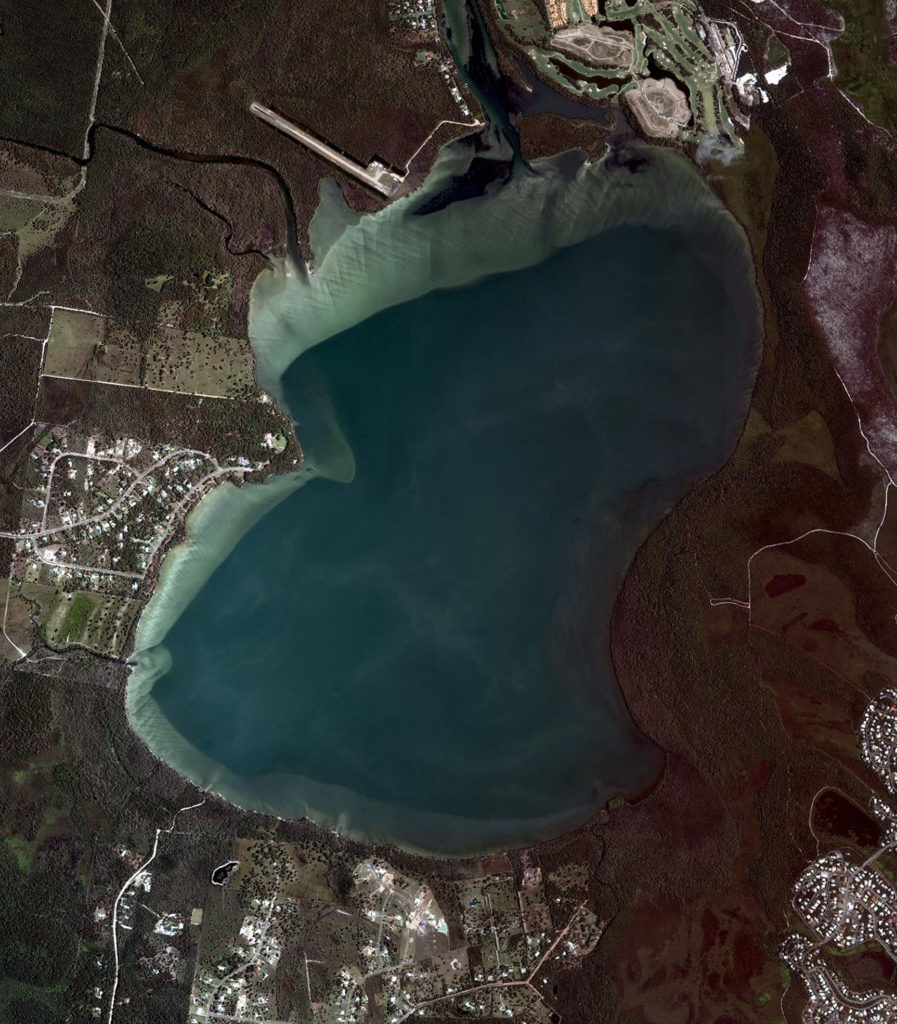 Lake Weyba is my home, but I also feel a deeper affinity with Weyba as the site where I feel timelessly intertwined to the Earth and the cosmos, or Country – that I am part of her, and she is a part of me."

Bianca Tainsh