Flying Arts Curator Beth Jackson has just finished her first workshop with the Crush Exhibition Project in Bundaberg. Learn more about how the workshop went!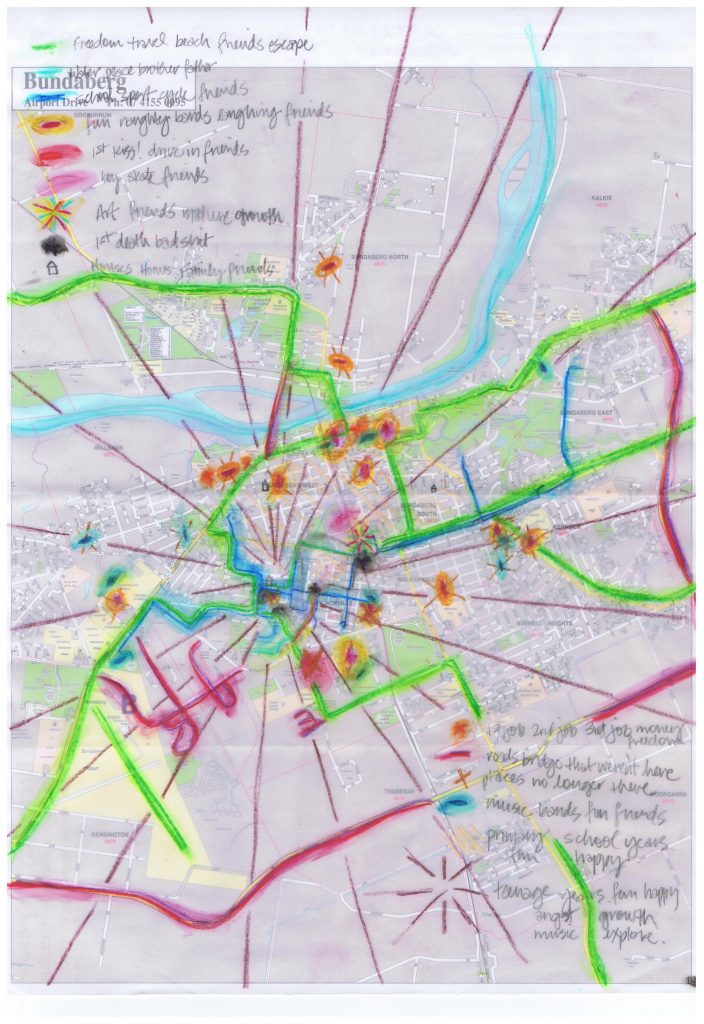 Well there are many ways to curate an exhibition and I've been working in the field a long time but this one is a new approach for me. Flying Arts are partnering with Creative Regions and the Bundaberg Regional Art Gallery to send me, a Brisbane-based curator, to work with a group of emerging artists in Bundaberg to develop an exhibition for BRAG and the CRUSH Festival which will then be brought to Shopfront Gallery at the Judith Wright Centre of Contemporary Art in Brisbane.
We've just finished the first weekend workshop. The artists were selected for this projected through a combined EOI and invitation-based process. In a more typical or traditional model curators are meant to have that birds-eye view of the field, picking out and gathering together the rising stars or the common threads of contemporary culture. If they commission new works they tend to work with artists in a one-on-one method, maintaining an arms-length and a birds-eye perspective. Artists may get to meet the other artists in the exhibition only after the project is completed, on opening night for example. In recent years I've been interested in developing and employing different curatorial approaches and methods and it's been very rewarding.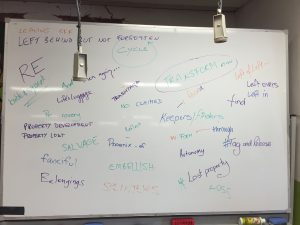 At this first weekend workshop I met the artists for the first time. And many of them are also meeting for the first time too. We began by talking in turn about our practices – curatorial and artistic. There is a very diverse range of artists – ceramicists, photographers, painters, sculptors, graphic arts, mixed media construction, and installation – and there is also diversity in age, background, education, experience, etc. There are some obvious connections and some big gaps. Fortunately, I think artists like diversity, and everyone responded positively to each other's' work – expressing genuine interest and admiration. Step 1 – establish rapport – accomplished!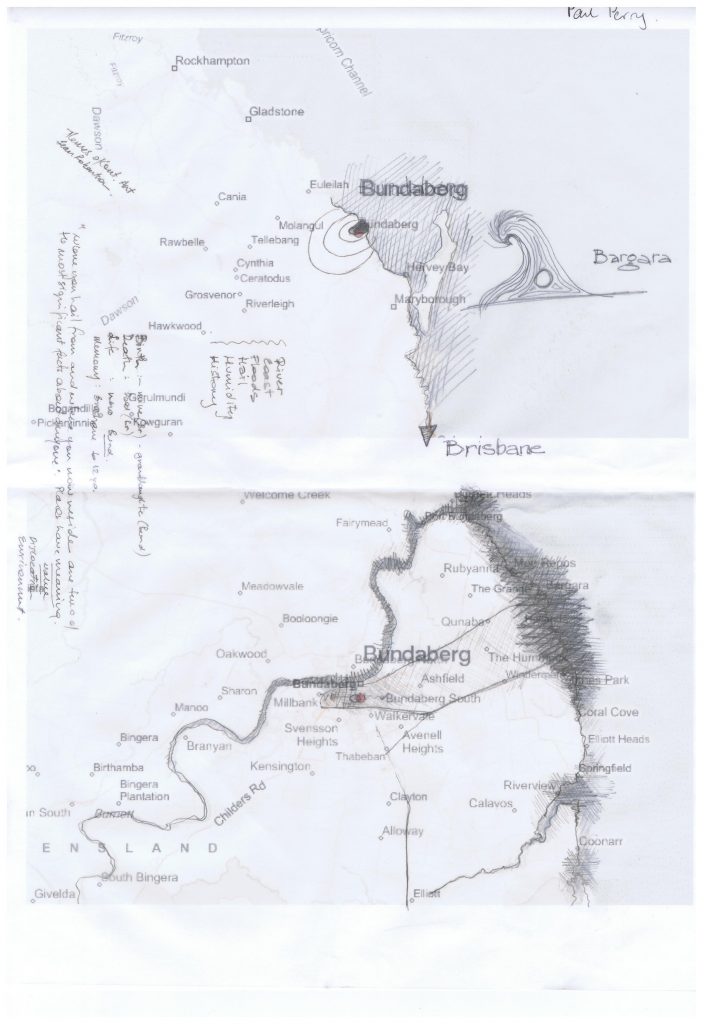 So I lead a discussion around artmaking as process for the remainder of the afternoon where we found common interest and use in the incorporation of local and found materials within the various artmaking practices. The ceramic artists have been using seaweed and other endemic plants and coastal detritus in the raku firing process, as well as using local clays and incorporating found materials such as driftwood in their vessel constructions. Other artists made collages, constructions, and sculptures from found materials and recycling processes. The photographers have been making dramatic portraits of people within local social contexts, linking people and place, and even some photos of abandoned shopping trolleys – an object more lost than found. Everyone felt quite comfortable with the idea of using or referencing local and found materials. Step 2 – establish common ground – accomplished!
The next day we went straight into looking at the exhibition spaces and what our exhibition outcome would need to conform to. One of the most exciting aspects was when artists offered to help each other – collect or donate materials, offering tools or spaces, help with casting or constructing. They also planned to stay in touch and meet up again as a group. We talked about skyping with me in Brisbane and also setting up an Instagram account to post our evolving project to the outside world. The idea of recycling, upcycling or reworking materials lent itself to cooperative and collaborative methods and processes, which in turn spoke about a relationship to our environment that is thoughtful and caring. Step 3 – sparking individual ideas with peer review and support – accomplished!
At some point we had a look at the place maps that some artists had completed overnight. They were great – simple and sensitive poetic scribbles. Finally our last session was spent with a whiteboard, coloured pens and erasers workshopping an exhibition and project title. This took a while but we eventually got there. When we started, we knew that the project was about creative recycling, investing in process and in local contexts, but the title needed to make another creative leap. One of the final phrases left on the whiteboard was 'tag and release'. Then someone added the hash symbol in front of the word tag and suddenly the project managed to express a bigger more complex and contemporary sense of place – the communication over distances, the information networks we're part of, the global flows of migration, working with a curator in Brisbane and making an exhibition within an umbrella of partnering organisations and venues. The 'tag and release' phrase relates to the region in a quintessential way, referring as it does to the conservation efforts around the turtle nesting at Mon Repos, while the # symbol takes the phrase from a literal method to an ethical concept. #tag and release is about attachment and letting go, about understand the life cycles of materials and creatures in our environment and the part we play within social and natural systems. Step 4 – develop a shared framework – accomplished!
I'm so pleased with the experience so far and eager to see how this project will unfold. It's off to a great start. Heartfelt thanks to this great bunch of artists – curating doesn't get much better than this.