Wrapping up 2016, and

a taste of
2017.
This year has been a colourful one for Flying Arts! In this newsletter, we're going to have a little look at our year in review (great pics below); and we've got a couple of exciting announcements too.
Our first two professional development opportunities for next year are now available to book!
Hot off the press is 
Art Enquirer
, 
providing year 12 students with the opportunity to be professionally published by the time they hit university! This residential program delivered in partnership with the Institute of Modern Art will see students flexing their brains and refining their art writing skills here in Brisbane.
This year there will be two Exhibition Development Programs. It's going regional for the first time – in Cairns! Artists will learn the art of pitching their group or solo exhibitions to galleries in a solid weekend intensive.
Last of all, our office will be closing from 16 December 2016 for our Christmas break. We will be back on deck on 9 January, recharged and ready for business in 2017.
F
rom all of us here at Flying Arts:
Merry Christmas, and have a Happy New Year!
Wrap up the year in style
You are invited: Shift Exhibition Launch
RSVP now for the launch of Shift, the exhibition resulting from Flying Arts's Curator Development Program 2016. This exhibition features the works of Flying Arts Artists Duke Albada, Chris Bennie, Joachim Froese, Sharmila Nezovic and Jude Roberts.
When: 8 December 2016 @ 5:30 pm – 7:30 pm
Where: Judith Wright Centre of Contemporary Arts
Light refreshments provided, cash bar available.
Flying Arts Gift Guide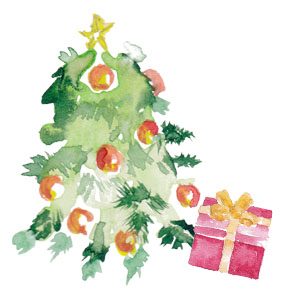 Are you still stumped on what to give as gifts this Christmas? Let us do the hard work for you!
Consider one of our Publications:
COLOUR: Mervyn Moriarty, A Retrospective Exhibition Catalogue
So You Want to be an Artist (& Still be able to eat)
From River Beds to Shearing Sheds – 30 years with Flying Arts
Take out Flying Arts Membership for you or a friend. All financial members receive:
2 x $25 rebate vouchers for standard Flying Arts workshop fees
Discounted entry fees to the Queensland Regional Art Awards and a number of workshop offerings
Discounts with a number of our retail partners
Donate to Flying Arts and give the gift of Art for Life:
Help us fulfil our vision of a creative life for all Queenslanders.
Your donation will help us continue offering services, programs and professional development all around Queensland.
The gift that keeps giving: Professional Development
Art Enquirer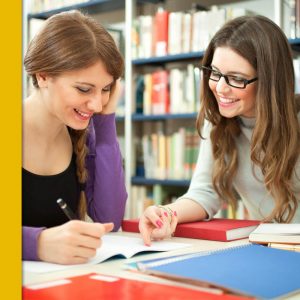 Join us for a unique immersion experience in contemporary art practice across galleries in Brisbane, and work with established industry mentors to hone your writing skills. Your essays will be published in a high quality publication, produced by the Institute of Modern Art.
This program is for students completing Year 12 in 2017.
Dates:   Friday 12 March – Saturday 13 March
                (Residential students to arrive Thursday 11 March)
Exhibition Development Program – Cairns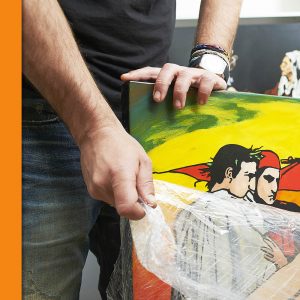 Master the art of proposing exhibitions of your work and increase your chance of selection by galleries with our specialist Exhibition Development Program.
Join an experienced curator in an intensive weekend of workshops to design, plan and manage your solo or group exhibition.
Dates: 4 – 5 March
A few highlights of 2016
This year Flying Arts turned 45 – and what a year it has been! Here are just a few numbers to highlight the wealth of activities, projects, workshops and events we've been a part of this year: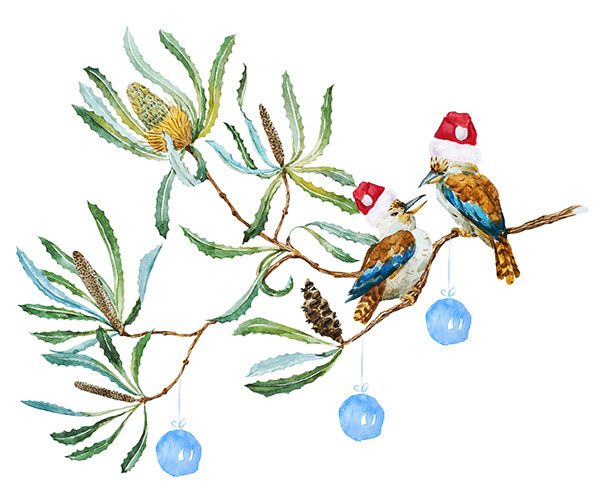 179 Queensland Regional Art Award Entries
83 By Request Workshops
23 Artist Professional Development Opportunities
20 Exhibition Stops
13 Educator Professional Development Opportunities
8 Small School Mentorships
8 Queensland Regional Art Award Prize Winners
6 Connecting Arts with School Curriculum Seminars
5 45th Anniversary Celebration Events
2 Young Artist Development Programs
1 Curator By Request Project
1 Science Week Cross Curriculum Collaborations
1 Middle School Pilot Program
1 International residency…
And a kookaburra in a banksia tree!
The Year in Pictures

"There has been much problem solving and collaboration along the way and several of the artists have mentioned their keenness towards future collaborations – I strongly feel there will be many projects or exhibitions that will be an offshoot from our involvement in #Tag and Release."
– Julie Hylands, #Tag and Release Participant

"I have a new confidence that the off-beat and non-commercial works which I create have a place in the art world and so do I. That reward of confidence is beyond anything else and is pivotal to my going forward as an artist."
– Rose Rigley, winner of the 2015 Queensland Regional Art Awards,
and recipient of the Blackall Cultural Residency 2016

"[I gained] New ideas and confidence in my abilities to teach art"
– Participant of Connecting Arts with School Curriculum seminar, Cloncurry 

"The program was really good! I learnt lots of new things and it was really interesting being able to listen to different artists and their careers. It has really opened my eyes."
– Participant of ArtizDIGITAL, the other 2016 Young Artist Development Program
Thank you all for an incredible 2016!
Staff Changes
We're happy to welcome Ruby to the team as our new Administration Traineethrough Artsready. Enthusiastic and passionate about the arts, she's already proving herself to be a major asset to the Flying Arts team.
With the administrative support in the office, Paul is stepping up to be the Operations & Membership Lead. He's still more than happy to take your calls regarding insurance cover through our accredited membership!
Our new By Request Program Lead, Jess, has also started with us this week! She will be taking all workshop delivery bookings from schools and creative communities such as local government, galleries, organisations and groups. She's also the person to contact to enquire about or book our Connecting Arts with School Curriculum and Small Schools initiatives.
Elysha, who previously looked after our projects, will be transitioning to Scheduled Program Lead. Her role will be similar with the addition of taking care of our suite of scheduled programs. These include our professional development offerings for individual artists, young artists and educators.
Exhibitions
Brisbane Exhibitions
[tribe_events_list category="brisbane-exhibitions" limit="2″]
Touring Exhibitions
[tribe_events_list category="touring-exhibitions" limit="2″]
New Flying Arts Memberships
Members are an important part of the Flying Arts family. You can join Flying Arts as a Standard Member at any time. Accredited Membership and Public Liability Insurance is available to sole traders engaged in activities related to professional practice on a pro rata annual basis. Next round closes 15 December for insurance beginning 1 January.
All members are entitled to a great range of Member Benefits.