Cindy Wood hails from North Tamborine where she is immersed in inspiration for her weaving practice. Here she shares her delight in her teaching and creative ventures…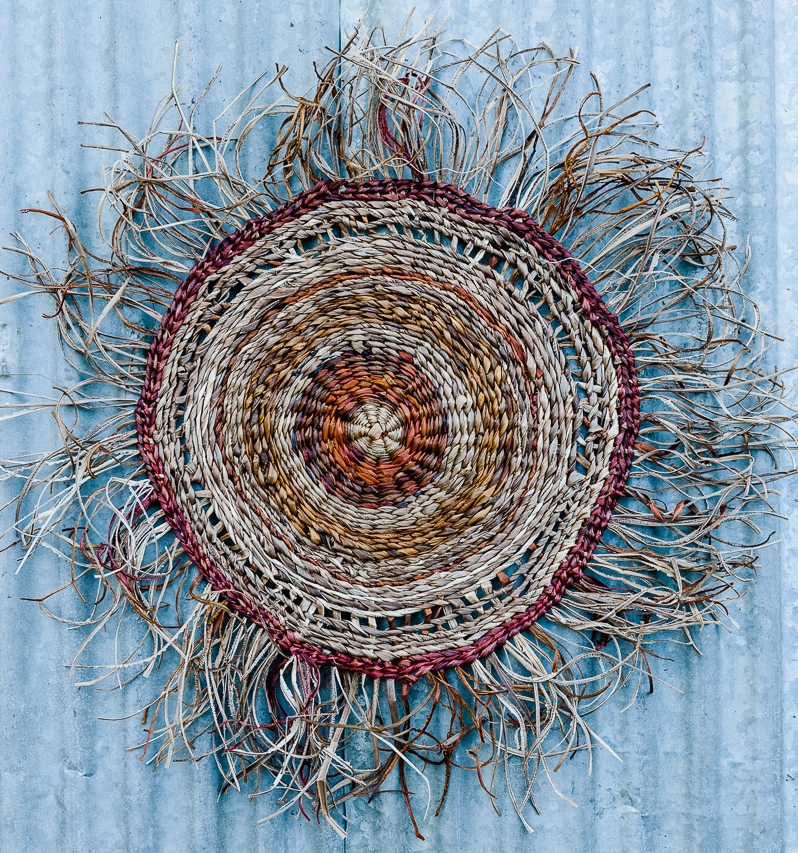 I was super excited to be selected as one of the featured artists to exhibit at the Judy program. I had read the newsletter and loved the idea of some mini pieces. This sparked my creativity in to creating the Drifting series to fit the brief. Thank you for the fantabulous opportunity!
How did the restriction of the small scale space affect your creative decisions?
I love the challenge of sticking to certain dimensions. As an artist I like the freedom to just create and go with the flow. Once specific dimensions are added it can become challenging to 'stick with the program' so to speak. I like to be a rebel! Lol
What else is currently happening in your practice?
I am kept busy facilitating Basket Weaving Workshops for both children & adults. I provide a fun & informative weaving experiences for school groups, mother & daughter weaver divas and corporates. These enable me to meet new people and inspire them to create masterpieces. Living in an awesome natural environment I am constantly inspired to create and juggle the time to bring these visions to life.
Do you have any new projects you'd like to tell us about?
I have a series of pieces I am bringing to life and will be looking forward to exhibiting these in the near future… Keep you posted…
How can we find you online?
You can find me @twigdesigns on facebook and @twigdesignscindy on Instagram. I post current weaving workshops here and the occasional piece to view that I am working on or have completed. (Yes a website is needed and I plan to create one eventually!)
Thanks for the opportunity… I am looking forward to meeting the other artists and seeing all of our pieces come together to celebrate spring @ the Judy!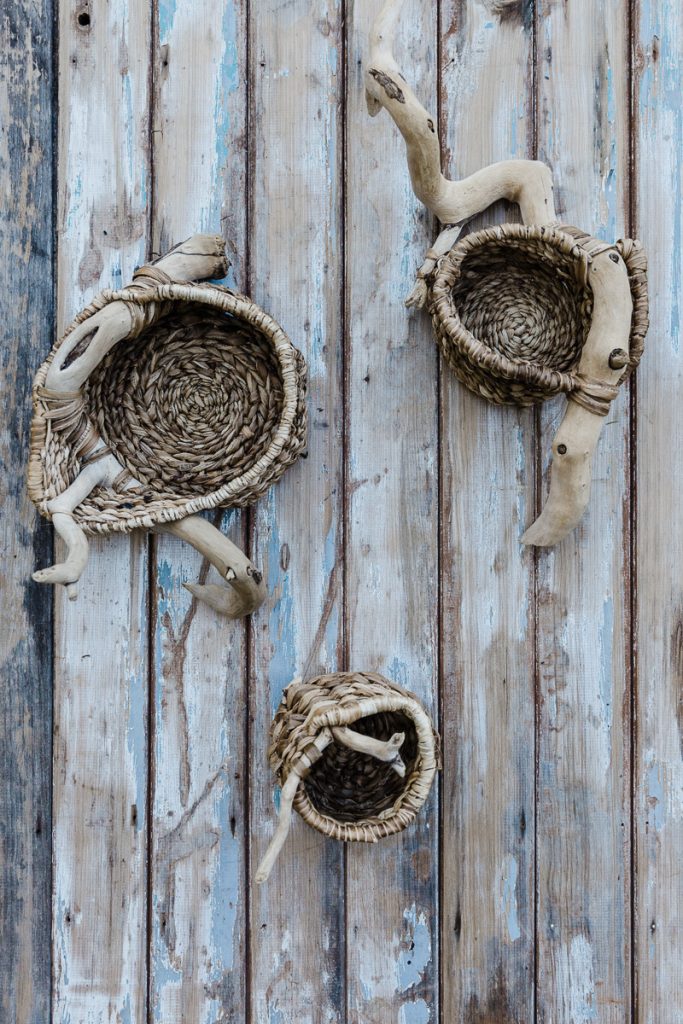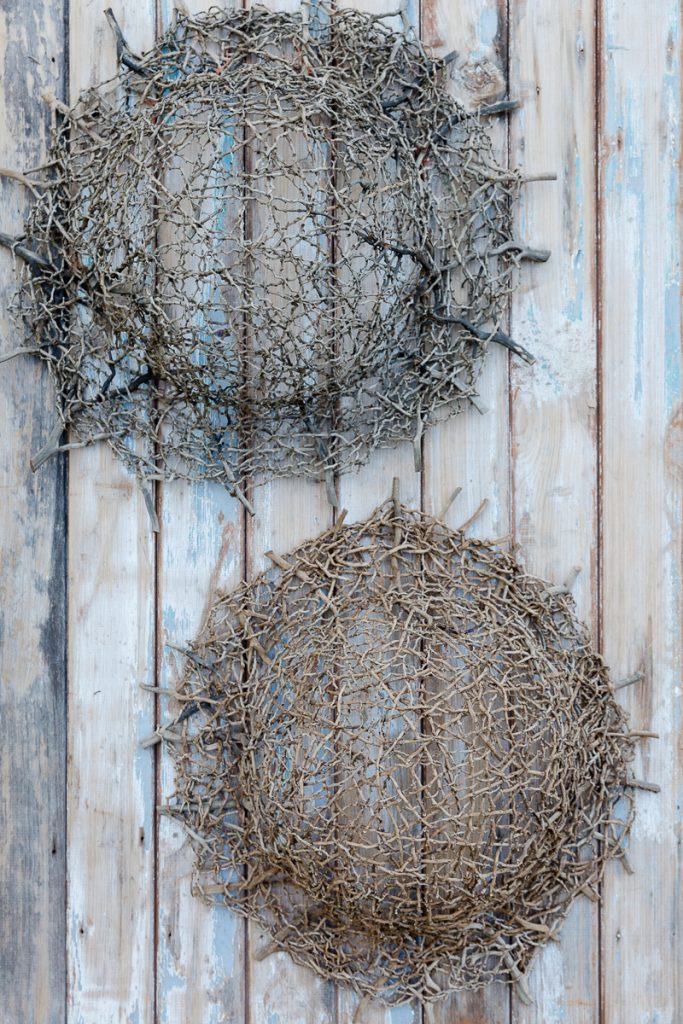 Cindy's Drifting series will be on display at the Judith Wright Centre from 31 August until 23 November 2018  Flying Arts Featured Artists – Spring Exhibition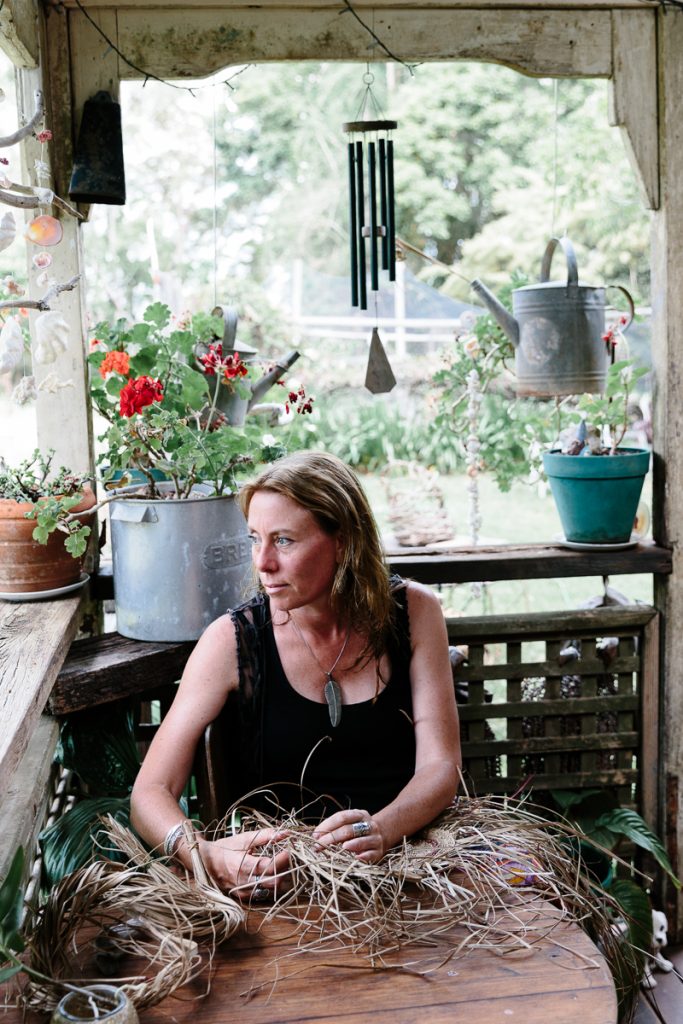 Cindy Wood began her weaving adventure 25 years ago, making a basket with the use of native vines. Since then she has continued to explore creating with natural fibres and attend workshops to extend her knowledge and skills.
Cindy facilitates Basket Weaving Workshops for Youth Programs, Home School Groups, in School Programs and adults and Corporate Groups. She enjoys sharing her knowledge with others and inspiring them on their weaving and creative journey.
Cindy has enjoyed exhibiting her work at Tamborine Mountain during an annual Open Studio Event and at private local galleries, festival and private installations and commissioned art pieces.