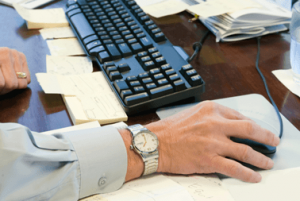 Flying into Moranbah I could see coal mines on the outer edges of town; a few active and many dormant. I'd just touched down and the pilots opened up the cockpit and said hi: a nice touch, and only in the country. My host collected me from the airport and filled me in on the town's highlights, and what it's like to leave Sudan and come straight to Moranbah – seemingly the middle of nowhere! The social media workshop on day 1 was lively and conversational with participants happy to share their experiences, learn and connect with members of their community. I was invited for dinner at a participant's house, and met her beautiful kids and chatted over fish curry and wine. Day 2 was how to build a website. Participants were focused and keen. It's always fascinating to see who comes out being a website guru, surprising themselves at their natural ability to create a website. We wrapped up the final day with a visit to the golf club for a nice cold beer I was told it had the best view in Moranbah which was very true. I love teaching in the country. The enthusiasm and appreciation is high, and experiencing the warmth and generosity of the people I met never fails to make me happy.
---
2 Day Workshop: How to connect with social media (Day 1),
How to create a website (Day 2)
Moranbah
7 – 8 March 2015
Belinda Daw – Flying Arts Artist
Flying Arts' Touring Artist Journal is brought to you monthly thanks to Art Shed Brisbane.