We sat down and had a chat to some of our Queensland Regional Art Awards (QRAA) alumni to talk about what it was like for their work to be chosen for an award and/or to tour. You might be our next Queensland Regional Art Awards winner – your work could travel all across the state! Entries for the 2019 Queensland Regional Art Awards close July 30.


---
Rebecca Lewis
I've had work selected the last two years that I have entered the awards and each time I've done a little happy dance.
In 2017 my work was chosen for the touring show. This was the first time I entered the QRAA so I was absolutely thrilled to have been selected. I was able to attend the launch in Toowoomba the highlight of which was meeting many of the other touring artists and a gorgeous crowd of art lovers.
I decided that for the 2018 QRAA I would develop a stop motion piece as it gave me an opportunity to really push this process and my ideas and would fit nicely into the digital category. So I feel that the QRAA has really helped shape how I've explored my ideas in the last couple of years.
My stop motion film won the Digital Art Prize. I got the call when I was at work and literally jumped for joy! The Digital Art Prize was amazing as the prize was a week long residency at SLQ – it was incredible!
In 2018 I also attended the Flying Arts Exhibition Development Program and had the opportunity to submit my exhibition idea for consideration at the QCA Galleries in South Brisbane. My pitch was successful and I will be holding my first solo exhibition 'little histories' at The Project Gallery in September this year.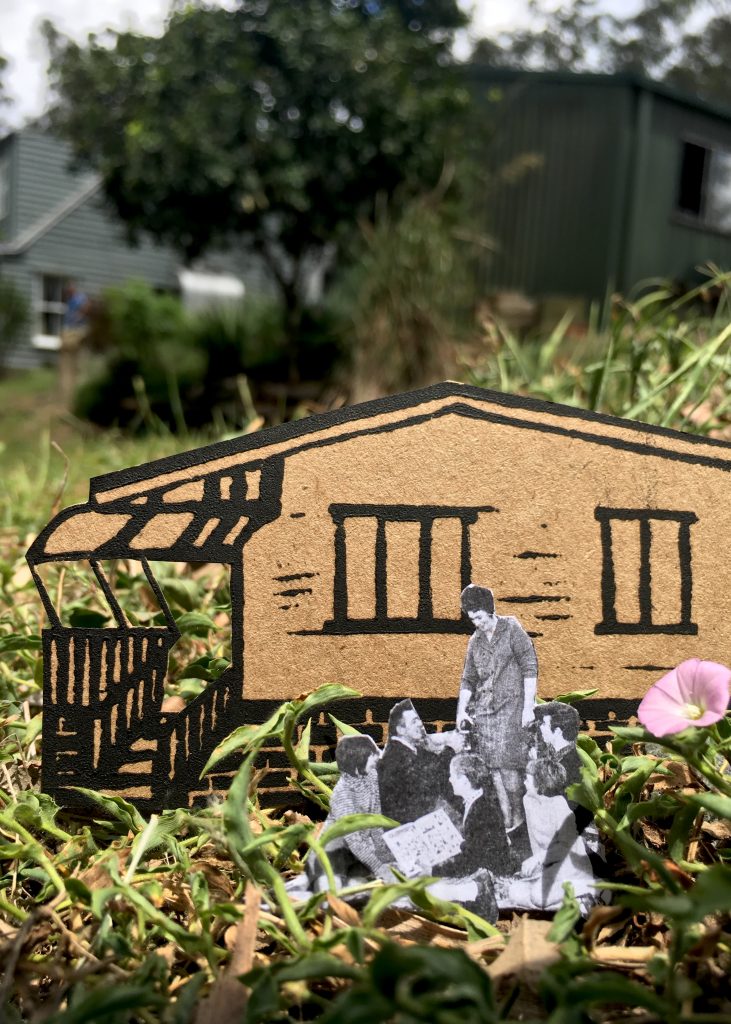 ---
Helena Dohle
I didn't tour as part of QRAA, but I won the People's Choice Award – Youth Category in 2016 and in 2017.
It was an ego boost and made me think my art was worthwhile to more than just me. It's always nice to have validation of your creative efforts. Give it a shot – even if you're not sure whether it's good enough. Can't hurt to try.
Since my work was chosen, I've just been steadily keeping on at my art, really. In February I had an exhibition at the Wondai Regional Art Gallery along with my partner Stuart. He was showcasing his photography, while I was showing my artworks.
---
Maaret Sinkko
I was involved in the Colours of Queensland and Iconic Queensland touring exhibitions resulting from the Queensland Regional Art Awards in 2016 and 2017.
With so much good work out there it's great to be selected for touring. I think about my work telling a story which is part of a greater story-telling and I get quite animated about it. The fact that my work toured in places I will not get to is special.
Touring work is special and has been built into my CV. It's great to run into people who actually remember seeing my work in a gallery outside of Brisbane.
My advice to others entering the QRAA? Keep trying. My work wasn't selected the first time around. So just keep at it!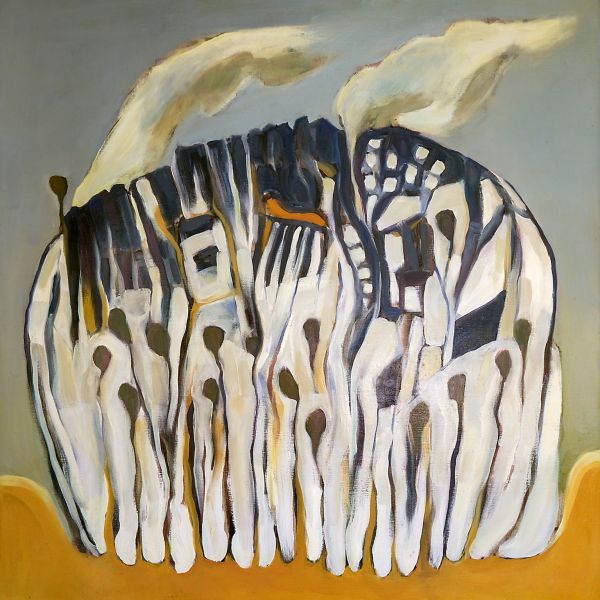 ---
Are you ready to have your work tour Queensland? Entries for the 2019 Queensland Regional Art Awards close July 30.