How to: Connect Art Curriculum with Aboriginal and TSI Histories and Culture
06jun3:30 pm4:45 pmHow to: Connect Art Curriculum with Aboriginal and TSI Histories and CultureCASC Webinar for Teachers & Educators
Time

(Thursday) 3:30 pm - 4:45 pm(GMT+10:00) View in my time
Event Details

This webinar is designed to support and enable teachers to connect The Arts with Aboriginal and Torres Strait Islander Histories and Cultures, offering a deeper understanding of the Australian Curriculum and the General Capability of Intercultural Understanding.

Beginning with a segment on 'the personal – treading carefully with respect', Jacqui talks about the recognition of local Indigenous representatives, the acknowledgement of personal and cultural traditions, and the sharing of stories and use of symbolism in art works.  This is followed by a discussion themed "common ground – making connections". As well as exploring links between literacy, storytelling and visual representation, it looks at how science and the local environment can be explored using elements and design principles of visual art.

In the concluding section, "make and take – sharing ideas and demonstrating activities", Jacqui explains other practical ways to incorporate visual art concepts and understandings that support cultural awareness and strengthen understandings. This webinar provides numerous resources and websites that can inspire and enable educators. It is of particular relevance to Pre-Primary and Primary educators.

Free
---
---
Additional Information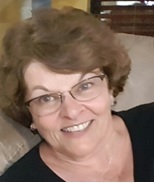 Jacqui Macdonald has worked as a Primary Music/Arts teacher for Education Queensland over a twenty-five-year period. In this time, she has actively sought to integrate the various strands of the arts into the school curriculum, recognising the equal importance of dance, drama, music and visual art in developing creativity.
In collaboration with the Aboriginal Support Teacher Aide and the support of the local Aboriginal community and elders, Jacqui has promoted cultural awareness through a variety of arts activities, from singing songs in the local language, recreating Aboriginal and Torres Strait Islander stories through drama and dance, to using both visual and media arts to make artistic representations that supported connections to the land and the sea.
As a sessional academic at the University of Southern Queensland, she continues to support and recognise Aboriginal and Torres Strait Islander cultures, teaching in subject areas such as Arts Curriculum Pedagogy; Creativity and the Arts in early childhood and Intercultural Communication in Early Learning Contexts. In each of these areas there is recognition of the opportunities that the arts strands can provide to enhance cultural connections. Students enjoy Jacqui's practical workshop tutorials where they create their own works using a variety of arts resources across the strands of music, drama, dance visual and media arts.