Flying Arts produces a range of resources and publications to assist artists, arts workers, educators, young people and creative communities. These resources include info-sheets, recorded Web TV sessions, as well as information on grants, funding, residency programs and more.
---
Online Resources
---
Books and Publications
COLOUR: Mervyn Moriarty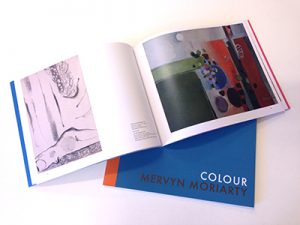 "Affectionately known as the 'Flying Artist', Merv Moriarty has remained committed to teaching and creating art for more than five decades.
COLOUR:
Mervyn Moriarty, A Retrospective Exhibition
aims to honour Merv's substantial art career and to recognise his particular cultural contribution to regional Queensland…" Sarah Barron, Exhibition Curator,
Colour: Mervyn Moriarty, A Retrospective Exhibition
$20 including postage & handling or $15 pick up only from the office.
To purchase a copy please email operations@nullflyingarts.org.au or call the office on 07 3216 1322.
---