Connecting Art with Place
04jun3:30 pm4:45 pmConnecting Art with Place

Time

(Thursday) 3:30 pm - 4:45 pm AEST(GMT+10:00) View in my time
Event Details

This is the first webinar in a trilogy on Place, Kin and Language, designed to address how to connect the Arts with the cross curriculum priority of Aboriginal and Torres Strait Islander Histories and Cultures.

Shayna Wells draws on the extensive work she has undertaken with arts, schools and research partners, and with her close collaborator Ryan Presley, to share practical learning strategies for supporting student engagement with Indigenous artworks, and understandings of the relationships between People, Culture and Country for Aboriginal and Torres Strait Islander Peoples.

The presentation looks at how relationships and sense of place can be conveyed through the arts, their expression in living communities, and the significant ways these build identity. Shayna will also address cultural protocols and safety issues, as well as resource materials to support the study of Aboriginal and Torres Strait Islander art practice in the classroom. At the end of this webinar you will walk away with –

– An understanding of how to use learning strategies for supporting the study of Aboriginal and Torres Strait Islander Art practices

– Knowledge of embodied practices and cross curriculum priorities around the theme of Place

– Insight into building relationships and partnerships with Aboriginal and Torres Strait Islander communities

– Resources to support study of Aboriginal and Torres Strait Islander histories

Other webinars in the trilogy include Connecting Art with Kin by Ryan Presley on August 27th and Connecting Art with Language by Deb Netuschil from the Mackay Aboriginal Language Group in collaboration with Artspace Mackay on October 22nd.
---
Connecting Art with Place
Thursday, June 4th, 2020 3:30 PM – 4:45 PM
| | |
| --- | --- |
| Tickets |   |
| Ticket Type | Price |
| FAA Members and Non-Members | FREE |
Additional Information
Presenter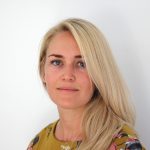 Shayna Wells is a practicing artist and arts educator. She is an active member of QATA and the subcommittee for Ipswich, and has implemented and maintained a unique cultural program for students that acknowledges the Aboriginal and Torres Strait Islander School Community. For this cultural program she has developed community partnerships with the University of Southern Cross and the Springfield Learning Coalition. Shayna has presented nationally at teaching conferences and exhibits regularly as a visual artist. She was a part of the national touring exhibition "Bimblebox- Art- Science-Nature", and "crosseXions" presented by Metro Arts, Alska Projects and Cross Art.