Seasonal Sittings of Tiny Art - Summer
29nov(nov 29)9:00 am21feb(feb 21)5:00 pmSeasonal Sittings of Tiny Art - SummerExhibition

Time

November 29 (Friday) 9:00 am - February 21 (Friday) 5:00 pm(GMT+10:00) View in my time
Location

Judith Wright Centre of Contemporary Arts

420 Brunswick Street, Fortitude Valley, QLD, 4006
Event Details

Tiny Art, Big Impact! These exhibitions feature small artworks created by Flying Arts members from all across Queensland in the foyer and halls of the Judith Wright Centre of Contemporary Art, Brisbane.

Opening Hours:
Monday – Friday, 9am – 5pm

Free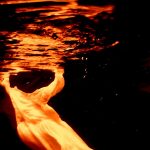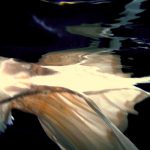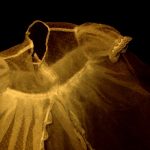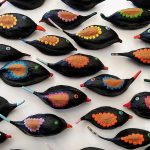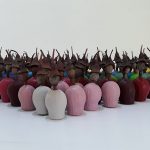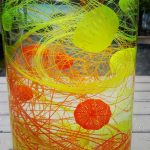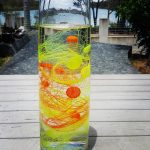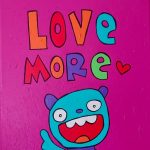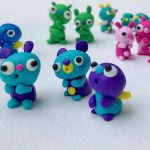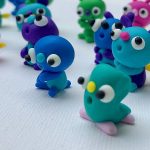 Trish Callaghan, Murwillumbah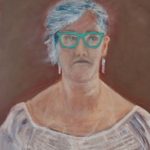 Trish Callaghan's late evolving art practice was originally about land and sky. Trish had many years of successfully working in pastel and acrylic and has now added photography. She recently completed a Bachelor Degree in Fine Art and Visual Culture. This directed her to research new themes, during which time Trish discovered the epic story of Bridget Butler. All previous practice was abandoned and new skills taken up in underwater photography to complete a new body of work. Trish is now greatly interested in reflections, water, the Contemporary Sublime. and the history of the sublime, notably Julia Kristeva's abject (Costelloe, 2012). Artists whose themes include identity, life and death, such as Anselm Kiefer, Anne Judell and Bill Viola and Tamara Dean are of interest. 
Preview Trish's work in Seasonal Sittings of Tiny Art – Summer.
Karen Benjamin, Wellington Point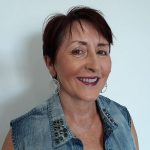 Karen Benjamin is an environmental artist living at Wellington Point, on Redlands Coast. She is constantly inspired by the diversity of fauna and flora surrounding the local area, but the perplexing amount of rubbish and pollution produced by man has influenced Karen's art to become a call to action to protect the environment.Working with only natural and recycled materials Karen makes bold statements through her whimsical, thought provoking art. Traditional crafts such as sewing, weaving, knitting and folk art feature in non-traditional mediums such as plastics, vintage paper, and seedpods. In the past five years Karen has exhibited in over 50 exhibitions, has featured on national television,radio and numerous written publications. Karen conducts regular upcycling workshops as her main aim is to tread lightly on the planet. Reduce, reuse, recycle.
Preview Karen's work in Seasonal Sittings of Tiny Art – Summer.
Stuart Carrier, Brisbane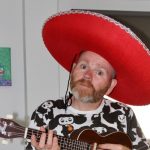 Stuart Carrier is a Brisbane based artist. Self taught, he merges his love of drawing with acrylic painting, sculpture and paper art to create a world of super cute yet slightly menacing characters. Inspired by Japanese Kawaii culture, Stuart is also the creator of Midgetboy Universe an independent label producing private commissions, kids clothing, unique handmade greeting cards and gifts that retail in stores nationwide.
Preview Stuart's work in Seasonal Sittings of Tiny Art – Summer.
Christine Holden, Boyne Island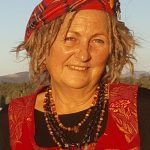 Local award winning artist, Christine Holden, has been creating unique hand woven art works and public installations for many years, and is well known for her fibre works made from a unique blend of marine debris and recycled materials found and foraged. Her 'ethical art' reflects how important it is to look after our planet, and explores the possibilities of how something that most people see as rubbish can be turned into something of aesthetic beauty. Christine experiments with fibres recycled from nature and man-made materials that are gathered from local surroundings to create woven art pieces with a strong environmental message.