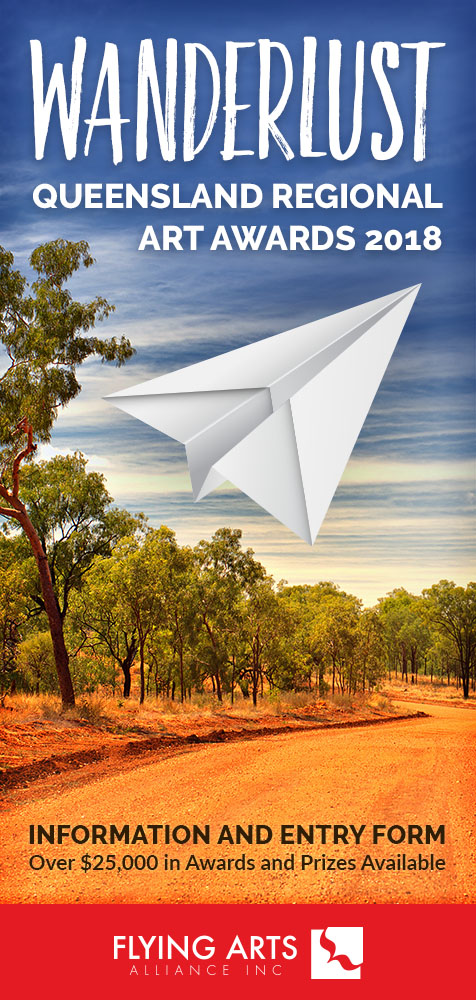 Queensland Regional Art Awards – Early Bird Entries Close This Month! 
Are you preparing an entry for the Queensland Regional Art Awards this year? Early bird entries close June 29.
There are a total of 7 award categories, with a prize pool of $25,000 on offer to winning artists this year.
In addition, entrants have the opportunity for their works to be accepted into the Wanderlust touring exhibition, which will visit select regional galleries in 2019.
Not sure how to get started? We've popped together a full resource section on the website dedicated to helping you enter the Queensland Regional Art Awards. Here are a few highlights:
Is your artwork all ready to go?
---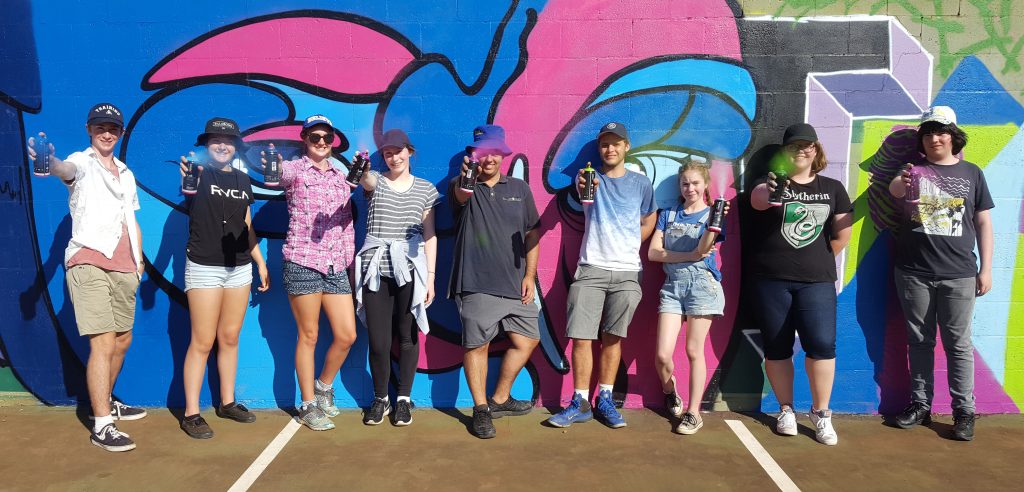 Please help us provide a creative life for ALL Queenslanders
Each year, Flying Arts Alliance presents hundreds of programs to tens of thousands of participants and attendees all around the state.
Our work is achived through the support of people like you – our Flying Arts family.
If you enjoy our eNews, access our online resources, attend our free webinars, or simply believe in the work that we do to provide affordable and accessible art to all Queenslanders, please consider donating to our End of Financial Year 'Art for Life' Campaign.
Your donation helps us:
Maintain online listings of job and opportunities, awards and prizes, grants and funding, and residencies (Amy, our new team member helps with that!)
Offer subsidised residential places to students attending our Artiz Young Artist Development Programs
Deliver free professional development webinars for artists and arts educators
Provide heavily subsidised arts experiences to some of the smallest schools in Queensland
Offer more paid work to Queensland artists to present our annual program of workshops, projects and services across all of Queensland.
Your donation will make a difference.
---
WELCOME TO THE TEAM!
Amy Cook: Administration
Born and raised in the small border town of Goondiwindi, Amy is new to the arts industry and is enthusiastic about promoting the arts in regional areas.
She has over seven years' experience in administration, working mostly in tertiary education. Over the past three years, she has also worked as a personal assistant to a Brisbane-based artist, providing logistical and sales support on a regular basis.
Amy lives with her two small children and cat, Tormund. She enjoys knitting, embroidery, and drawing.
---
IN THE REGIONS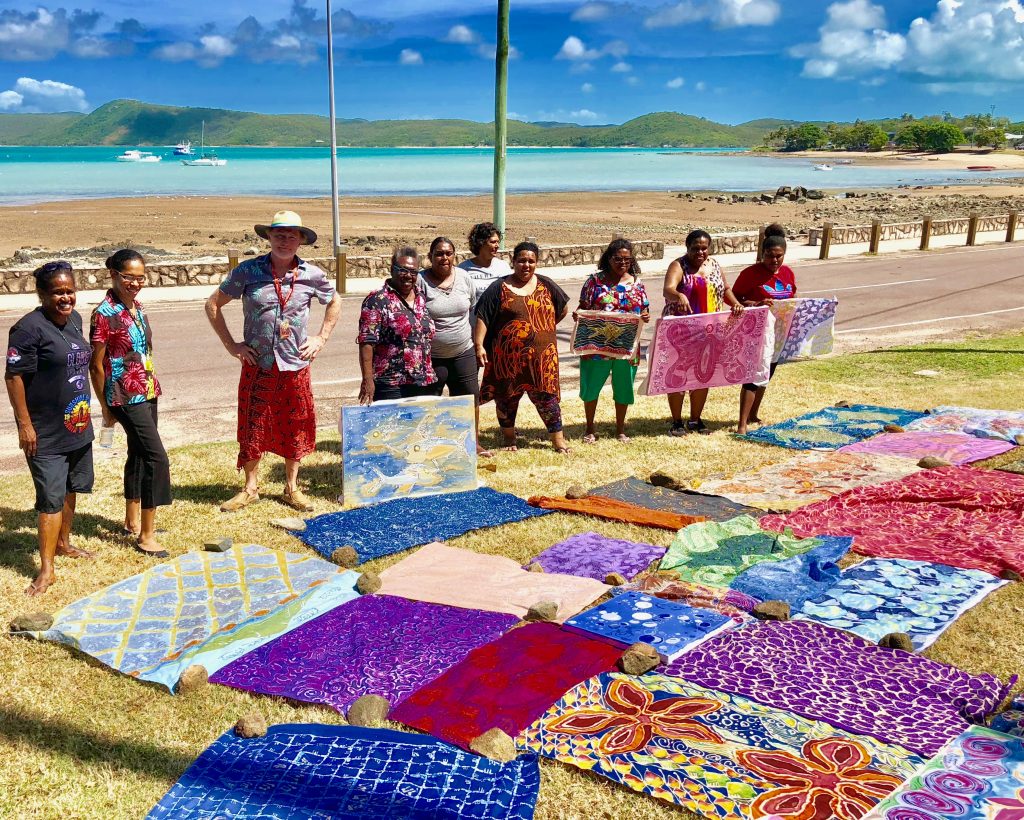 Going with the Flow – Batik on Thursday Island
Flying Arts facilitator Scott Maxwell was excited to bring the traditional Javanese technique of batik to First NationS artists on the remote and stunning Thursday Island in the Torres Strait.
The workshop was attended by local artists from Waiben (Thursday Island), plus the surrounding islands of Keriri (Hammond) and Badu (Mulgrave) and  Erub (Darnley) as well as Bamaga on the mainland.
Tina Baum, the curator from the National Gallery of Australia, also called in to see what the artists were doing. She later remarked to Scott that the participants' body of work was some of the very best fabric designs she had seen!
---
FEATURED ARTISTS

The work of four artists – all Flying Arts members – is currently on show in our Flying Arts' Featured Artists at the Judy: Winter Exhibition. The exhibition, which will be on display until May 25, features small-scale artworks displayed on plinths in the foyer of the Judith Wright Centre.
We had a chat to the artists about their work! Learn more about:
---
Queensland Regional Art Awards
---
For Artists & Artsworkers
---
For Young Artists
---
For Teachers & Educators
---
Exhibitions
---
Book a By Request Workshop
Flying Arts offers a range of By Request programs for Schools and for Creative Communities such as groups, festivals, local government and organisations. By Request workshops and projects can be delivered on-demand for all age groups and skill levels, anywhere in Queensland or online.
---
Become a Flying Arts Member
Standard Membership is available to individuals, groups or corporates. It comes with a full range of benefits including rebate vouchers, discount vouchers, and ability to submit members news.
Accredited Membership confers all benefits of standard membership in addition to providing coverage under the Flying Arts General Liability and Personal Accident Insurance Package.
---
As a Standard Financial Member you receive a number of benefits including:
2 x $25 rebate vouchers for standard workshop fees per year
Savings/discounts from participating Retail Associates
Special rates on workshop fees for workshops, consultations and events
Special rates on entry fees/registrations for events and projects
Voting rights at Annual General Meeting
Receipt of regular e-news bulletins & updates
Ability to post to the your events, exhibitions and workshops to the members news feed on the Flying Arts website
Other benefits as may arise
We value our members highly as part of the Flying Arts artist network. To stay connected, take advantage of the member benefits, and be a part of the visual arts scene we invite you to become part of our member network.